Cipla Rating | Hold — Quarter results were ahead of expectations
Posted on 3rd June 2019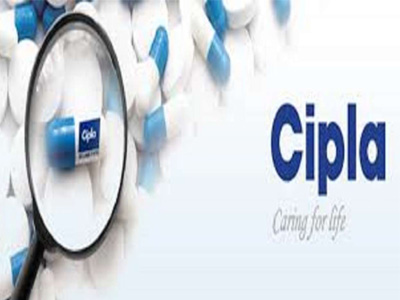 Cipla reported Q4 results ahead of expectation led by gSensipar "at-risk" exclusivity launch. Ex of this, revenues were in line while margins were c100bps ahead of expectation. Management expects US business to grow in double digits in FY20 and base margins to improve though it did not quantify the level. Cipla trading at 20x FY21 PE, factors in the base business improvement. We retain Hold, noting the mixed execution over past 12m.

Strong results: Cipla reported results far ahead of expectation: Rev +6% and margins +670bps vs JEFe. The beat though was largely driven by high sales of at-risk gSensipar launch.

US base ramp-up was in line: US revenues increased to $163 mn vs $118 mn in Q3. This was aided by gSensipar sales of $c40 mn and base business increased +5 mn q-o-q below JEFe of 8 mn. India business growth recovered to 10%+.

Estimates: We adjust estimates for the quarter and also build Q1 of gSensipar sales in FY20. Our FY20/21 EPS change by 5/3%.

Valuations full: Cipla is trading at 19.8x FY21 PE leaving no room for error. Execution for the company has been mixed. While US sales have seen a pick-up, it has been below expectations and failed to drive base-margin improvement.

With challenges in EM and the tender market to sustain in the near term, the US becomes key. We expect the US ramp-up to be gradual and margin improvement to be below expectations. Retain Hold with revised TP of `535 implying 19x FY21PE.
Dawood has provided logistical, financial support to Hafiz Saeed, reveals arrested gangster Ejaz Lakdawala
Posted on 22nd January 2020

Gangster Ejaz Lakdawala, arrested by Mumbai Police's anti-extortion cell on January 8, revealed crucial information about Dawood Ibrahim, saying that he provided logistical or financial support to Hafiz Saeed, according to sources quoted by Zee Media.

Lakdawala informed investigators that Pakistan Army's senior officers often visited his Karachi residence. From the officials, he learned that Dawood provided either logistical or financial support to Hafiz Saeed and others.
---
Delhi elections 2020: Worked like an elder son in family, says Kejriwal
Posted on 22nd January 2020

Delhi Chief Minister and AAP national convenor Arvind Kejriwal on Wednesday said his government did a lot for the people of the city in its five-year tenure but needed more time to complete the work pending for 70 years.

We have tried our best to give maximum benefit to the people of Delhi... to make their lives prosperous. We have made water and electricity free, improved the education and health care system.
---
Netflix subscriber forecast misses estimate as streaming war heats up
Posted on 22nd January 2020

Netflix Inc missed Wall Street subscriber forecasts for the first quarter Tuesday, amid pressure from lower-cost services from Walt Disney Co and Apple Inc in the streaming video wars.

The streaming giant added more paying subscribers than Wall Street expected in the fourth quarter, beating international subscriber estimates but missing estimates for U.S. subscriber growth.
---
Nifty CPSE index slips 3%; IOCL, Oil India hit 52-week lows
Posted on 22nd January 2020

Shares of Central Public Sector Enterprises (CPSEs) were under pressure with Nifty CPSE index falling 3 per cent on the National Stock Exchange (NSE) on Wednesday.

Oil and Natural Gas Corporation (ONGC), Oil India and Coal India dipped more than 4 per cent in the intra-day trade. NTPC, Bharat Electronics, Power Finance Corporation (PFC), NBCC, NLC India and Indian Oil Corporation (IOCL) were down in the range of 1 per cent to 3 per cent on the NSE.
---
'Token no. 45' Arvind Kejriwal files nomination as AAP candidate from New Delhi seat
Posted on 22nd January 2020

Delhi Chief Minister Arvind Kejriwal filed his papers from New Delhi assembly constituency seat on the last day of nomination, on Tuesday evening after being made to wait for hours.

The AAP chief was forced to wait in line to file his nomination as there were more than 40 candidates ahead of him who were at the Returning Officer's office to file papers.
---
Be the first person to write a business review for Cipla Rating | Hold — Quarter results were ahead of expectations