Cipla Rating | Hold — Quarter results were ahead of expectations
Posted on 3rd June 2019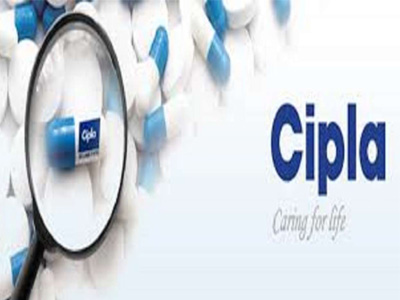 Cipla reported Q4 results ahead of expectation led by gSensipar "at-risk" exclusivity launch. Ex of this, revenues were in line while margins were c100bps ahead of expectation. Management expects US business to grow in double digits in FY20 and base margins to improve though it did not quantify the level. Cipla trading at 20x FY21 PE, factors in the base business improvement. We retain Hold, noting the mixed execution over past 12m.

Strong results: Cipla reported results far ahead of expectation: Rev +6% and margins +670bps vs JEFe. The beat though was largely driven by high sales of at-risk gSensipar launch.

US base ramp-up was in line: US revenues increased to $163 mn vs $118 mn in Q3. This was aided by gSensipar sales of $c40 mn and base business increased +5 mn q-o-q below JEFe of 8 mn. India business growth recovered to 10%+.

Estimates: We adjust estimates for the quarter and also build Q1 of gSensipar sales in FY20. Our FY20/21 EPS change by 5/3%.

Valuations full: Cipla is trading at 19.8x FY21 PE leaving no room for error. Execution for the company has been mixed. While US sales have seen a pick-up, it has been below expectations and failed to drive base-margin improvement.

With challenges in EM and the tender market to sustain in the near term, the US becomes key. We expect the US ramp-up to be gradual and margin improvement to be below expectations. Retain Hold with revised TP of `535 implying 19x FY21PE.
SBI to conduct e-auction of 11 accounts to recover dues of Rs 467 crore
Posted on 21st October 2019
New Delhi: The State Bank of India (SBI) will conduct an e-auction of 11 bad loan accounts on November 7 to recover dues of Rs 466.49 crore.

In terms of the bank's revised policy on sale of financial assets, in line with the regulatory guidelines, the bank will place 11 accounts for sale to ARCs/banks/NBFCs and FIs, SBI said in an auction notice.
---
Indian Railways: Providing equal opportunities to women
Posted on 21st October 2019
Pritilata Mondal is a railway mechanic. She works at the railway yard of the Santragachi station of the South Eastern Railways. Earlier this year, the railway authorities released a video of her day at work on YouTube. It was about how she got a job in the railways, how she was recruited as a mechanic though she had no technical knowledge about wagons, how she inspects wagons, repairs glitches and hammers the nuts and bolts back in place and so on and so forth.
---
Infosys techies accuse CEO, CFO of unethical practices
Posted on 21st October 2019
Bengaluru: A few anonymous employees of global software vendor Infosys have accused its Chief Executive Officer (CEO) Salil Parekh and Chief Financial Officer (CFO) Nilanjan Roy of unethical practices for many quarters.

"Parekh and Roy have been resorting to unethical practices for many quarters, as evident from their e-mails and voice recordings of their conversations," said the complainants,
---
Monetization of NHAI's fourth TOT bundle faces legacy issues
Posted on 21st October 2019
The National Highways Authority of India (NHAI) is in dire need of funds for expanding the road network. Towards this end, the nodal government agency has put the fourth bundle of toll projects on the block, inviting bids under the TOT (toll-operate-transfer) model.

However, here's why analysts and industry experts are sceptical about garnering any premium bids for this bundle.
---
Global energy giants line up for BPCL sale
Posted on 21st October 2019
Mumbai: Saudi Aramco, Rosneft, Kuwait Petroleum, ExxonMobil, Shell, Total SA and Abu Dhabi National Oil Co. are among companies that have had conversations with the government on asset sales and are likely to bid for the government's stake in Bharat Petroleum Corp. Ltd, two people aware of the matter said.
---
Be the first person to write a business review for Cipla Rating | Hold — Quarter results were ahead of expectations