NCLT no to Essar Power proposal to settle dues for Jharkhand unit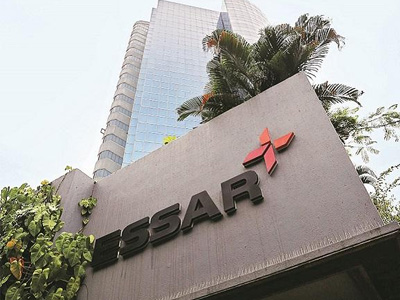 The National Company Law Tribunal (NCLT) has rejected the proposal of Essar Power Jharkhand to settle its dues to the lenders, led by ICICI Bank. The NCLT will take up the matter for further hearing on June 7.
ICICI Bank moved the NCLT in January 2018 to recover its dues. Essar Power Jharkhand owes creditors (operational and financial) a total of around `4,393 crore. As of June 2018, financial creditors claimed Rs 4,160 crore from the subsidiary of Essar Power, which is setting up a 1,200 MW coal-based independent power plant in Jharkhand.
The lenders had been trying to resolve the case outside the NCLT. However, they have not received any favourable response from bidders, leading to around six extensions in the final deadline.
The project was allocated two coal blocks — Chakla (83 MT) and Ashok Karkata (110 MT) — for the power project. The company also secured power purchase agreements (PPAs) with Jharkhand, Bihar and Noida Power for 450 MW, 300 MW and 200 MW, respectively.
However, challenges arose after the Supreme Court cancelled 204 captive coal block licences in September 2014, which led to the company losing the coal blocks. The project was declared a non-performing asset on September 30, 2016 and is part of the list of 34 identified stressed thermal power assets by the finance ministry.
The company's imported equipment worth $285.5 million is lying at the Kolkata Port and bonded warehouse in Jharkhand since August 2011, as the consignments could not be delivered due to non-payment of the customs duty. Also, the company's power purchase agreement signed with Bihar at tariffs of Rs 2.64 and Rs 3.48 per unit lapsed in early 2019.
Essar Power has invested around Rs 5,500 crore in the project, out of which, Rs 2,500 crore was infused as equity. The company required around Rs 4,000 crore more to complete the project, which it failed to secure.
Other major lenders to the project are the Power Finance Corporation and the Rural Electrification Corporation.