Big PSU bank merger on cards if Modi wins 2019 election; PNB may merge these banks with itself
Posted on 22nd May 2019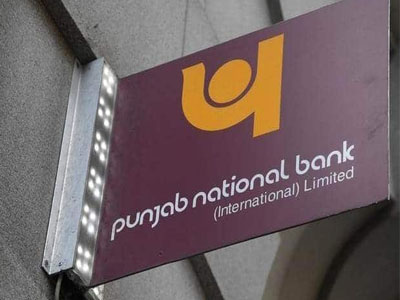 The government is planning to merge state-run Punjab National Bank with two other PSU banks — Oriental Bank of Commerce, Andhra Bank and Allahabad Bank after the new administration is in place following the 2019 Lok Sabha elections, Reuters reported citing unidentified sources. This is in a bid to keep 5-6 larger banks in the country, which the ruling Narendra Modi-government has been advocating for some time. Notably, this would be a significant merger after the state-run Bank of Baroda was merged with Dena Bank and Vijaya Bank under the current NDA regime. The BoB merger became effective from April 1.

PNB could begin the process of merger with OBC, Allahabad Bank and Andhra Bank in the next three months, according to Reuters. Besides BoB merger, Life Insurance Corporation also took over IDBI Bank by acquiring more than 51 per cent in the lender in January this year. In 2017, India's largest lender State Bank of India was merged with its five associate banks along with Bharatiya Mahila Bank.

Notably, Finance Minister Arun Jaitley has promoted the idea of consolidation in the public sector banks to make them globally competitive and better players in the banking space. "I think India needs fewer and mega banks which are strong because in every sense, from borrowing rates to optimum utilisation, the economies of scale as far as the banking sector is concerned are of great help," Arun Jaitley had said in February.

After the announcement of Bank of Baroda's merger with Vijaya and Dena Bank, the government had serious plans to go ahead with another merger but it was shelved after the BJP got massive defeat in the assembly elections in Madhya Pradesh, Chhattisgarh and Rajasthan. The finance ministry sources had then said the government didn't want to risk their chances of winning in the Lok Sabha elections.

The Reserve Bank of India in its research paper in April had also pitched for further consolidation in the banking sphere as the larger banks are more labour cost efficient. Today, the Punjab National Bank shares are trading down at Rs 84.15 on BSE against the last close of Rs 86.15 per share.
PM Modi pitches for structural reforms in agriculture to boost investment
Posted on 15th June 2019
With the farm sector facing headwinds, Prime Minister Narendra Modi on Saturday stressed upon the need for structural reforms in agriculture which would boost private investment, strengthen logistics and provide ample market support to farmers.

Delivering the opening address during the fifth Governing Council meeting of NITI Aayog, PM Modi said that the food processing sector should grow at a faster pace to benefit the farmers.
---
Importance of Bitcoin futures has been understated, JPMorgan says
Posted on 15th June 2019
Bitcoin futures may be more important than many in the market appreciate, according to JPMorgan Chase & Co.

Recent reports from cryptocurrency asset manager Bitwise and the Blockchain Transparency Institute indicate that only a small percentage of reported trading may be authentic.
---
Air India spreads its wings, plans flights for Bali, Nairobi and Toronto
Posted on 15th June 2019
Air India plans to launch services from Delhi to Bali, Nairobi and Toronto in the winter schedule as it looks to consolidate its position as the largest carrier on overseas routes from India.

Currently, there is no non-stop service from Delhi to Nairobi and Bali while Air Canada flies daily to Toronto. New services are being proposed as Air India expects the return of its seventeen grounded planes in service by October end.
---
Indian Oil Corporation in fuel switch drill
Posted on 15th June 2019
Indian Oil plans to set up a diesel exhaust fluid plant in Bengal at an investment of around Rs 150 crore to support the introduction of Bharat Stage-VI compliant fuel from April 1, 2020. The investment is part of the company's expansion plans in the state across businesses.
---
RBI asks banks to grout ATMs to wall, pill or floor to enhance security
Posted on 15th June 2019
The Reserve Bank on Friday asked banks to ensure their ATMs are grouted to a wall, pillar, or floor by September-end, except those installed in high secured premises such as airports, to enhance security of the cash vending machines.

In 2016, the RBI had set up a Committee on Currency Movement (CCM) to review the entire gamut of security of treasure in transit.
---
Be the first person to write a business review for Big PSU bank merger on cards if Modi wins 2019 election; PNB may merge these banks with itself