Big PSU bank merger on cards if Modi wins 2019 election; PNB may merge these banks with itself
Posted on 22nd May 2019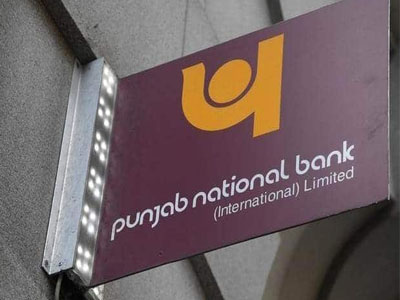 The government is planning to merge state-run Punjab National Bank with two other PSU banks — Oriental Bank of Commerce, Andhra Bank and Allahabad Bank after the new administration is in place following the 2019 Lok Sabha elections, Reuters reported citing unidentified sources. This is in a bid to keep 5-6 larger banks in the country, which the ruling Narendra Modi-government has been advocating for some time. Notably, this would be a significant merger after the state-run Bank of Baroda was merged with Dena Bank and Vijaya Bank under the current NDA regime. The BoB merger became effective from April 1.

PNB could begin the process of merger with OBC, Allahabad Bank and Andhra Bank in the next three months, according to Reuters. Besides BoB merger, Life Insurance Corporation also took over IDBI Bank by acquiring more than 51 per cent in the lender in January this year. In 2017, India's largest lender State Bank of India was merged with its five associate banks along with Bharatiya Mahila Bank.

Notably, Finance Minister Arun Jaitley has promoted the idea of consolidation in the public sector banks to make them globally competitive and better players in the banking space. "I think India needs fewer and mega banks which are strong because in every sense, from borrowing rates to optimum utilisation, the economies of scale as far as the banking sector is concerned are of great help," Arun Jaitley had said in February.

After the announcement of Bank of Baroda's merger with Vijaya and Dena Bank, the government had serious plans to go ahead with another merger but it was shelved after the BJP got massive defeat in the assembly elections in Madhya Pradesh, Chhattisgarh and Rajasthan. The finance ministry sources had then said the government didn't want to risk their chances of winning in the Lok Sabha elections.

The Reserve Bank of India in its research paper in April had also pitched for further consolidation in the banking sphere as the larger banks are more labour cost efficient. Today, the Punjab National Bank shares are trading down at Rs 84.15 on BSE against the last close of Rs 86.15 per share.
Cipla shareholders approve proposal to raise up to Rs 3,000 crore
Posted on 17th August 2019
Drug major Cipla on Saturday said its shareholders have approved a proposal to raise up to Rs 3,000 crore through issuance of equity shares or other securities convertible into equity shares.

Drug major Cipla on Saturday said its shareholders have approved a proposal to raise up to Rs 3,000 crore through issuance of equity shares or other securities convertible into equity shares.
---
Two RCom promoters pledge 11.5% more stake in Axis Trustee services
Posted on 17th August 2019
Two promoter entities of Reliance Communications (RCom) have pledged 11.5 per cent more stake in favour of Axis Trustee Services, according to regulatory filings.

Reliance Communications Enterprises and Reliance Telecom Infrainvest on August 16 pledged about 11.51 per cent of their holding in Reliance Communications amounting to 31.82 crore shares in favour of Axis Trustee Services acting as security/debenture trustee.
---
M&M sets up first car assembly plant in Sri Lanka with Ideal Motors
Posted on 17th August 2019
Mahindra & Mahindra (M&M), along with its local partner in Sri Lanka Ideal Motors, has set up the island nation's first passenger car assembly plant.

The Indian carmaker has set up a joint venture with Ideal Motors, its dealer partner in Sri Lanka for 10 years. The 65:35 JV between Ideal Motors and M&M is christened Mahindra Ideal Lanka Private Limited, which will operate the assembly plant at Welipenna, about 60 km from Colombo.
---
Sebi imposes restrictions on mutual fund investments in short-term bank deposits
Posted on 17th August 2019
NEW DELHI: Mutual fund houses should ensure that banks -- where a scheme has parked funds in the lender's short-term deposits -- do not invest in that particular scheme, according to Sebi.

The markets watchdog has issued a clarification regarding 'parking of funds in short-term deposits of scheduled commercial banks by mutual funds -- pending deployment'.
---
Restrictions lifted, landline services partially back in Valley
Posted on 17th August 2019
Srinagar: Restrictions on the movement of people in the Kashmir Valley were eased on Saturday, with landline services restored in some areas of the city, even as stringent security arrangements continued to be in place, officials said.

Seventeen out of a little over 100 telephone exchanges were made operational. These exchanges are mainly in Civil Lines, Cantonment and the airport area of Srinagar district.
---
Be the first person to write a business review for Big PSU bank merger on cards if Modi wins 2019 election; PNB may merge these banks with itself