COAI favours minimum broadband speed of up to 2 Mbps for 4G network
Posted on 16th May 2019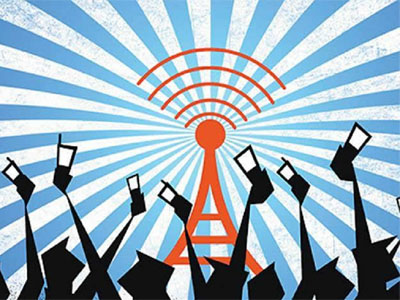 New Delhi: Industry body COAI on Wednesday said it favours minimum broadband speed of up to 2 Mbps (megabits per second) for 4G networks.

Currently, the minimum broadband speed is 512 Kbps.

Asked if the association was in favour of minimum broadband speed being prescribed at 2 Mbps, especially given the proliferation of 4G services in India, Cellular Operators' Association of India (COAI) Director General Rajan Mathews told reporters: "Yes, we have supported this, on a 4G network."

Mathews said most of the telecom operators are de facto already providing more than 2 mbps on an average and "at peaks a lot more", which is borne out by the data speed test results of various firms.

"The problem is in basically saying you are giving one measure for your whole network. If you are saying on my 2G network, you should expect this speed, and on a 3G network you should expect this speed, and on a 4G network you should expect this speed," Mathews said

"when we talk about our submission we said up to, because no operator anywhere in the world can guarantee you a certain amount of speed on the network," he added.
Maharashtra CM Uddhav Thackeray to visit Raigad to take stock of damages caused by Cyclone Nisarga
Posted on 5th June 2020
Two days after cyclone Nisarga made a landfall in Raigad district's Alibaug of Maharashtra, state chief minister Uddhav Thackeray will visit the affected areas on Friday to take a stock of the damages.

The visit comes a day after the CM held a video conference with the authorities to monitor the situation in the aftermath of the cyclone and asked the authorities to complete the 'panchnamas' or inspection and submit a report on the damages caused by Nisarga withing two days.
---
Abu Dhabi-based Mubadala to invest over Rs 9000 crore in Jio Platforms
Posted on 5th June 2020
Abu Dhabi-based investor Mubadala will buy a 1.85% stake in Jio Platforms for 9,093.6 crores.

Mubadala Investment Company (Mubadala) will invest Rs 9,093.60 crore in Jio Platforms at an equity value of Rs 4.91 lakh crore and an enterprise value of Rs 5.16 lakh crore. Mubadala's investment will translate into a 1.85% equity stake in Jio Platforms on a fully diluted basis, Reliance Industries Limited (RIL) said in a statement on Friday.
---
COVID-19 patient dies a day before hearing of his plea for bed in Delhi High Court
Posted on 5th June 2020
A petition moved by an 80-year-old COVID-19 patient in Delhi, praying for a bed in some government hospital with a ventilator facility, has been listed for hearing in the Delhi High Court on Friday. Ironically, before the court could pass any order, the patient succumbed to his illness on Thursday.

In his plea, the patient alleged that he fell ill on May 25 and was taken to a private hospital. There he was kept adjacent to a coronavirus patient and caught infection allegedly due to the negligence of the said hospital. He was then put on the ventilator.
---
---
---
Be the first person to write a business review for COAI favours minimum broadband speed of up to 2 Mbps for 4G network