DLF transfers Mall of India property in Noida to its subsidiary for 2,950 crore
Posted on 3rd May 2019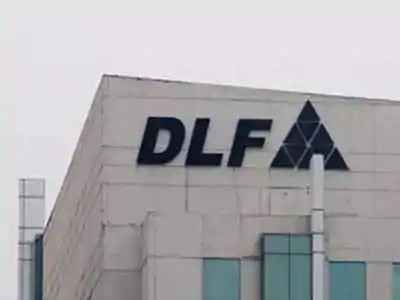 Realty major DLF said it has transferred shopping mall in Noida, Uttar Pradesh, to its subsidiary firm for Rs 2,950 crore, as part of efforts to settle dues of its joint venture firm with GIC.

DLF has to pay Rs 8,700 crore to the DLF Cyber City Developers Ltd (DCCDL), which is a joint venture firm of DLF and Singapore's sovereign wealth fund GIC. It wants to settle these dues by September this year through transfer of rental assets and land parcels.

In a regulatory filing on Thursday, DLF informed that the company has transferred its property, Mall of India, Noida, to one of its subsidiaries Paliwal Real Estate Ltd, in the ordinary course of business at an arm's length consideration of Rs 2,950 crore, arrived on the basis of the valuation report of an independent valuer.

"This is in line with the company's stated objective of streamlining and consolidating the operations and holding structure of its rental assets," DLF added.

Mall of India is located in Sector 18, Noida, with a leasable area of 2 million sq ft. It was developed at a cost of around Rs 2,000 crore.

According to sources, the transfer of Mall of India to a subsidiary firm has paved the way for selling this retail asset to DCCDL to clear the dues.

DLF has 66.66 per cent stake in the joint venture firm, while GIC has 33.34 per cent shareholding.

DCCDL currently holds around 30 million sq ft of rent-yielding commercial assets, largely in Gurugram (Haryana) with annual rental income of over Rs 2,500 crore.

The JV was formed in December 2017 when DLF promoters sold entire 40 per cent stake in DCCDL for nearly Rs 12,000 crore.

This deal included sale of 33.34 per cent stake in DCCDL to GIC for about Rs 9,000 crore and buyback of remaining shares worth about Rs 3,000 crore by DCCDL.
17 US states, DC file lawsuit against Trump's new visa policy for students
Posted on 14th July 2020
As many as 17 US states and the District of Columbia have filed a lawsuit against the Trump administration's new visa policy for international students, calling it a "cruel, abrupt, and unlawful action to expel them amidst the COVID-19 pandemic.

In its July 6 order, the US Immigration and Customs Enforcement (ICE) declared that the nonimmigrant students with F-1 and M-1 visas attending schools operating entirely online or taking only online courses will not be permitted to remain in the United States.
---
Telangana coronavirus update: State reports 1,550 new cases, 9 deaths
Posted on 14th July 2020
A total of 1,550 COVID-19 cases and nine deaths were reported in Telangana on Monday, said the state's health department.

The state's total COVID-19 cases now stand at 36,221, including 12,178 active cases and 23,679 recoveries.

The deadly virus has so far claimed 365 lives in the State.
---
Gold prices today at Rs 49,050 per 10 gm, silver jumps to Rs 52,210 a kg
Posted on 14th July 2020
Gold prices on Tuesday jumped to Rs 49,050 from Rs 49,010 per 10 gram, while silver climbed to Rs 52,210 from Rs 52,000 per kilogram, according to Good Returns website.

Gold jewellery prices vary across India, the second-largest consumer of the metal, due to excise duty, state taxes, and making charges.
---
5Paisa Capital hits 52-wk high after posting first-ever quarterly profit
Posted on 14th July 2020
Shares of 5Paisa Capital were locked in 5 per cent upper circuit at Rs 324.60 on the BSE on Tuesday after the company posted net profit of Rs 3.74 crore in June quarter (Q1FY20), against net loss of Rs 55 lakh in the year-ago quarter.

The company has reported quarterly profits for the first time since the launch of 5Paisa in March 2016. The stock was trading at its 52-week high level.
---
Tata Communications hits over 2-year high; stock zooms 112% in 3 months
Posted on 14th July 2020
Shares of Tata Communications were locked in the 5 per cent upper circuit for the second straight day on the BSE at Rs 700.55 on Tuesday, hitting an over two-year high in an otherwise weak market.

The stock of the Tata group company was trading at its highest level since December 15, 2017. In the past three months, it had rallied 112 per cent after the company delivered strong operating performance during the January-March quarter (Q4FY20). In comparison, the S&P BSE Sensex was up 18 per cent during the period.
---
Be the first person to write a business review for DLF transfers Mall of India property in Noida to its subsidiary for 2,950 crore