Wipro trades flat on muted June quarter revenue guidance
Posted on 18th April 2019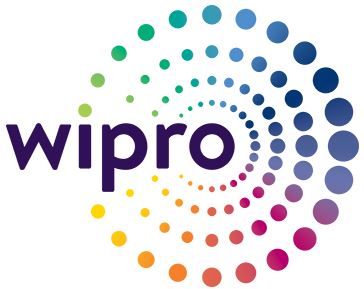 Wipro shares slumped 3 per cent from its early morning high to trade at Rs 282 after the firm gave a tepid outlook for the first quarter of FY20, citing delays in starting new projects. The stock had opened 3 per cent higher at Rs 289 on the BSE on Thursday. In comparison, the benchmark S&P BSE Sensex was up 0.29 per cent at 39,392 points at 09:20 am.

The country's third-largest IT services company said it expects revenue from IT services business to be in the range of $2,046 million to $2,087 million for the quarter ending June 30, 2019 (Q1FY20). This translates to a sequential growth of -1.0 per cent to 1.0 per cent excluding the impact of the divestment of its Workday and Cornerstone on demand business which was concluded in the quarter ended March 31, 2019, it said.

Management indicated that the growth momentum in FY20 would be better than last year on the back of close to double-digit growth in deal wins and a strong pipeline. Growth should be visible from Q2 onwards as Q1 tends to be a seasonally weak quarter.

Meanwhile, Wipro's board approved proposal to buy back up to 323.1 million equity shares for an aggregate amount not exceeding Rs 10,500 crore, i.e. 5.35 per cent of total paid-up equity share capital, at Rs 325 per share. The buyback price is at around 16 per cent premium to Tuesday's closing price of Rs 281 per share. The buyback is proposed to be made from shareholders on a proportionate basis under the tender offer.

"We found quarter on quarter (QoQ) guidance is disappointing. But we believe this is due to transient client issues rather than structural portfolio as Wipro's new service lines of digital operations & platforms and data, analytics & AI have grown at 25.3 per cent year on year (YoY) and 13.2 per cent YoY in constant currency (CC) terms, respectively," analysts at Elara Capital said in quarterly update.

According to analysts at Reliance Securities, a negative aspect was poor Q1FY20 revenue growth guidance, at a time when both TCS and Infosys have given positive outlook. Even considering Q1 is seasonally weak for Wipro, this seems to be lackluster. While providing guidance for Q1FY20, Wipro has factored in some project completions without any backfill, and delays in order execution. The IT major expects revenue momentum to improve from Q2FY20 onwards, it said.

Wipro's guidance indicates a weak start to FY20E; revenue growth guidance for Q1FY20E (-1 per cent-+1 per cent) is much lower than our expectations of 0.5-2.5 per cent. Guidance was softer than expected due to delay in ramp-ups, analysts at Prabhudas Lilladher said in result update.

The brokerage firm expects participation from promoters' group, which will have around 5 per cent acceptance ratio for minority shareholders. Wipro has cash of Rs 32,900 crore as on FY19. The buyback will provide a cushion to stock price in near term however due to muted revenue growth as compared to peers, Wipro will remain an underperformer, it added.
Not 1 or 2, all 22 rifles fail to fire during gun salute to former Bihar CM Jagannath Mishra
Posted on 22nd August 2019
While former Bihar chief minister Jagannath Mishra mortal remains were being cremated with full state honour, 22 rifles carried by police personnel failed to fire a single shot on Wednesday.

Mishra's cremation took place at his ancestral village in Supaul district and it was attended by state Chief Minister Nitish Kumar, Deputy Chief Minister Sushil Kumar Modi, state Health Minister Mangal Pandey, among others.
---
Kia Motors makes India debut, launches Seltos SUV starting of Rs 9.69 lakh
Posted on 22nd August 2019
Korean auto major Kia Motors on Thursday made its debut in India with the launch of an SUV, Seltos, at an introductory price of Rs 9.69 lakh.

Seltos, a mid-sized SUV, is manufactured at the carmaker's Ananthpur plant in Andhra Pradesh. The model comes in both petrol and diesel variants.
---
Something grave happening in J&K that the government is trying to hide: Ghulam Nabi Azad
Posted on 22nd August 2019
Nine opposition parties on Thursday participated in a protest organised by the Dravida Munnetra Kazhagam, demanding the immediate release of political leaders detained in Kashmir.

"We must recognise that this is no democracy. If we fail to understand this, then we are living in a fool's paradise," former Chief Minister of J&K and Leader of Opposition in the Rajya Sabha Ghulam Nabi Azad said.
---
Govt using CBI, ED as 'revenge-seeking' units: Cong on Chidambaram's arrest
Posted on 22nd August 2019
The Congress on Thursday came down heavily on the BJP government over the arrest of P Chidambaram, accusing it of using the CBI and the ED as "personal revenge-seeking departments".

Senior Congress leader and former Finance Minister Chidambaram was arrested last night amid high drama by the CBI and he spent the night at a agency guest house.
---
Akshay Kumar 4th on Forbes highest-paid actors list, Dwayne Johnson on top
Posted on 22nd August 2019
National Award-winning actor Akshay Kumar has made it to the fourth position on the Forbes magazine's Worlds Highest-Paid Actors Of 2019 list.

According to the list on forbes.com Akshay has raked in $65 million.

Hollywood star Dwayne 'Rock' Johnson tops the Forbes list of the 10 highest-paid actors, collecting $89.4 million between June 1, 2018, and June 1, 2019.
---
Be the first person to write a business review for Wipro trades flat on muted June quarter revenue guidance