BSNL gives approval to lay off more than 50,000 employees, reduces retirement age to 58 years: Report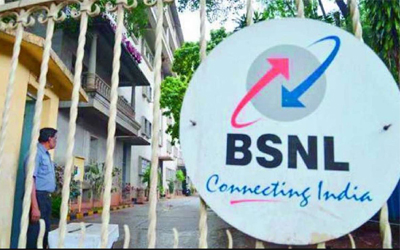 The BSNL board has given its approval to lay off 54,000 employees. Besides, in a further move to save costs, the state owned firm has also reduced the retirement age of its employees to 58 years.

According to a report published in the Deccan Herald, the BSNL board approved three out of 10 suggestions by the board set up by the government.

Meanwhile, the delay in salaries, which happened for the first time at BSNL, could be a blessing in disguise for the telecom firm.

BSNL is expecting a payment of about Rs 2,900 crore from stuck government projects in April and May, along with revenue accruals from enterprise business at around Rs 500 crore and a soft loan of around Rs 3,500 crore. All of these put together will enable BSNL to tide through the storm for the next three-four months, a senior BSNL official told DNA Money on the condition of anonymity.

Apart from this, around Rs 700 crore needs to be recovered from Reliance Communications, which has knocked the doors of National Company Law Tribunal for insolvency.

"The delay in salaries for February (paid in mid-March) for its 1.76 lakh employees has come like a boon. The focus is back on revival plan for BSNL which was lying low since long. And impending elections has brought it under the limelight," the official told DNA Money.