Tata Motors global sales down 12 per cent in January
Posted on 12th February 2019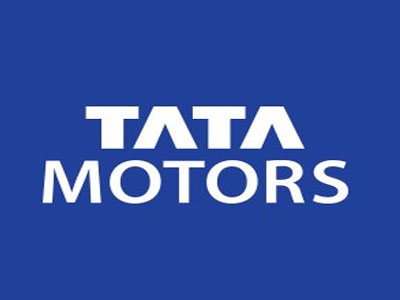 NEW DELHI: Tata Motors Tuesday reported 12 per cent fall in global sales, including that of Jaguar Land Rover, at 1,00,572 units in January this year.

The company had sold a total of 1,14,797 units in the same month last year.

Global wholesale of all Tata Motors' commercial vehicles and Tata Daewoo range in January 2019 stood at 40,886 units, down 9 per cent from the same month last year, the company said in a statement. It had sold 44,828 units in the same month last year.

The company's global sales of all passenger vehicles in January this year were at 59,686 units, a decrease of 15 per cent from 69,969 units in the same month last year.

Global sales for Jaguar Land Rover were 41,676 vehicles. Jaguar sales for the month stood at 12,904 units, while Land Rover sales for the month were at 28,772 units.
Wipro: Critical business operations unaffected by cyber attack
Posted on 20th April 2019
Wipro Ltd on Friday said a cyber attack on few of its employee accounts has not impacted its critical business operations and the firm has taken remedial measures.

In a regulatory filing, the company said it became aware of potentially abnormal activity within its network about 10 days back in respect of few of its employee accounts, who were "subjected to an advanced phishing campaign".
---
China ready for Wuhan-style summit meet with India despite differences over BRI: Foreign Minister
Posted on 20th April 2019
China said on Friday it was ready to hold a Wuhan-style summit meeting with India this year to improve ties, notwithstanding the differences over the trillion-dollar Belt and Road Initiative in which the China-Pakistan Economic Corridor (CPEC) is a flagship project.

Addressing a media conference here ahead of the Belt and Road Forum (BRF) being held from April 25-27 to showcase China's trillion-dollar Belt and Road Initiative (BRI), Chinese Foreign Minister Wang Yi appealed to India to shed its opposition to the USD 60 billion CPEC, saying it no way "undermined" the basic position on the Kashmir dispute.
---
Lohani may meet SBI chief over leasing of wide-body Jet planes
Posted on 20th April 2019
Air India chairman Ashwani Lohani is likely to meet State Bank chairman Rajnish Kumar Friday over the national carrier's plans to lease five wide-body Boeing planes from the now grounded Jet Airways.

Weighed down by a mountain of debt and falling revenue, Jet Airways announced suspension of its entire operations from Wednesday night and owns 16 wide-body planes, 10 B777-300ERs and six Airbus A330s.
---
LIC grows 6 per cent, private insurers see 22 per cent rise
Posted on 20th April 2019
Mumbai: Life insurance companies grew by 10.73 per cent year-on-year in first year premium to Rs 2.14 lakh crore in 2018-19. The growth was largely driven by private life insurers that grew by 22.2 percent to Rs 72,481 crore while public sector behemoth Life Insurance Corporation of India (LIC) grew by 6 per cent to Rs 1.42 lakh crore.
---
Jio asset transfer lightens RIL books
Posted on 20th April 2019
After selling its East-West gas pipeline to an infrastructure investment trust (InvIT) sponsored by Brookfield, Reliance Industries Ltd has used this instrument to shed the liabilities of telecom arm Reliance Jio by around Rs 1,07,000 crore.

InvITs are like mutual funds that pool in money from various entities to invest in infrastructure assets.
---
Be the first person to write a business review for Tata Motors global sales down 12 per cent in January