BPCL to bring 1 MTPA natural gas from Mozambique to India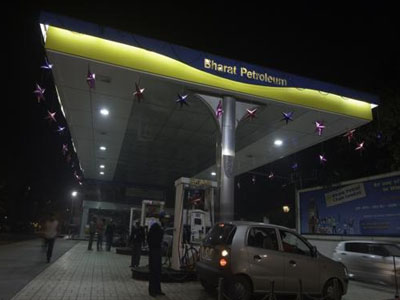 MUMBAI: State-run Bharat Petroleum Corporation Ltd (BPCL) will bring to India the much-awaited natural gas from its Rovuma basin in Mozambique in the next five years, said officials aware of the development.

BPCL will bring in 1 million metric tonnes per annum (mmtpa) of gas from the Rovuma field where its upstream arm, Bharat Petro Resources Ltd (BPRL) holds 10% stake.
"BPCL will sign a sales and purchase agreement with Mozambique LNG1 Company to bring the gas to India. BPRL holds 10% stake in Mozambique LNG1 company which was formed to market the gas," said a company official aware of the development. Mozambique LNG1 Company is owned by the Mozambique Offshore Area 1 partners.
The Offshore Area 1 is operated by Anadarko Mozambique Area with a 26.5% stake. Other partners include National Oil Company Empresa Nacional de Hidrocarbonetos (15%), Mitsui E&P Mozambique Area 1 (20%), ONGC Videsh (16%), Bharat PetroResources (10%), PTTEP Mozambique Area 1 (8.5%), and Oil India (4%).
A final investment decision or FID for the block in Mozambique is expected to be ready by this April, said the chairman of Mozambique's national oil company ENH on the sidelines of Petrotech. He said that the project would be financed in a debt-to-equity ratio of 60:40 but this ratio could evolve as the partners progress on the project.
An FID for the block allows the partners to unlock value in one of the world's biggest gas discoveries, estimated at 75 trillion cubic feet. To put it in perspective, this would be more than the combined resources of all the gas fields in India.
"One of the Indian companies has already signed a share and purchase agreement for the gas. The first molecules will come to India by 2024," ENH chairman Omar Mitha said adding that the location of Mozambique is strategic for Indian imports of natural gas and it does not have the geopolitical challenges of the Middle East.
The Anadarko-operated Mozambique LNG project will be Mozambique's first onshore LNG development, initially consisting of two LNG trains with total nameplate capacity of 12.88 MTPA. The LNG trains will initially require around $18-20 billion, of which $14 billion will be raised in loans.
"BPCL has aggressive plans to expand in the natural gas segment. So they will use the Mozambique gas and may market it too," the first official quoted above added.
In 2017-18, BPCL formed a wholly owned gas subsidiary Bharat Gas Resources Ltd with a view to focus on natural gas as a separate business.
BPCL may also revive its plan to build a 1-to-3 mmtpa imported liquefied natural gas (LNG) terminal to cater to the rising domestic demand for the clean fuel. This could be expandable to 5 mmtpa later.
Given the government's focus on increasing the share of gas in India's overall energy mix and the development of infrastructure in terms of LNG terminals and pipeline connectivity, the demand for LNG is positive over the medium to long term, encouraging companies including BPCL, Indian Oil Corp. and Hindustan Petroleum Corp. Ltd to expand their natural gas businesses. All three are promoting city gas distribution, setting up LNG terminals and marketing natural gas.
Besides, a Supreme Court ban on polluting fuels for industrial use has also fuelled LNG demand. During April-October 2018, natural gas consumption rose 17.1%. During the same period, LNG imports increased 12.7% due to higher demand and lower domestic production.