Govt to sell up to 3% stake in Axis Bank to meet Rs 80,000 cr disinvestment target
Posted on 12th February 2019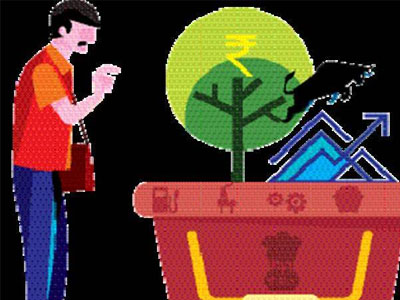 The finance ministry through the Specified Undertaking of the Unit Trust of India (SUUTI) will sell up to a 3% stake in Axis Bank through the offer-for-sale (OFS) mechanism on Tuesday and Wednesday, the bank said in a notification to exchanges on Monday. The floor price for the offer would be Rs 689.52 per share. Axis Bank's shares ended 1.1% lower than their previous close at Rs 710.35 on the BSE on Monday.

"The Specified Undertaking of the Unit Trust of India (SUUTI) proposes to sell up to 50,759,949 (1.98%) equity shares of face value of Rs 2 each of Axis Bank (the "company") ("base offer size"), on February 12, 2019 ("T day"), (for non-Retail Investors only) and on February 13, 2019 ("T+1 day") (for retail investors and non-retail investors who choose to carry forward their un-allotted bids) with an option to additionally sell 26,337,187 (1.02%) equity shares of the company," the notification stated.

At the end of December 2018, Suuti held a 9.56% stake in Axis Bank. The OFS is part of the government's move to meet its disinvestment target of Rs 80,000 crore for FY19.

In the Interim Budget speech, finance minister Piyush Goyal had stated that the disinvestment target for the current fiscal would be achieved. Of the receipts so far, Rs 25,325 crore, or 63%, came through exchange-traded funds (ETFs). At least Rs 14,000 crore is assured from the proposed Power Finance Corporation's purchase of the Centre's 52.63% stake in Rural Electrification Corporation for which the Cabinet has already given in-principle approval.

Of the Rs 12,000 crore expected from buybacks by public-sector undertakings (PSUs), the Centre has already mopped up about Rs 4,000 crore and the remaining Rs 8,000 crore would flow in by March. The companies that will undertake buybacks include ONGC, Coal India, Indian Oil and Oil India.
Not 1 or 2, all 22 rifles fail to fire during gun salute to former Bihar CM Jagannath Mishra
Posted on 22nd August 2019
While former Bihar chief minister Jagannath Mishra mortal remains were being cremated with full state honour, 22 rifles carried by police personnel failed to fire a single shot on Wednesday.

Mishra's cremation took place at his ancestral village in Supaul district and it was attended by state Chief Minister Nitish Kumar, Deputy Chief Minister Sushil Kumar Modi, state Health Minister Mangal Pandey, among others.
---
Kia Motors makes India debut, launches Seltos SUV starting of Rs 9.69 lakh
Posted on 22nd August 2019
Korean auto major Kia Motors on Thursday made its debut in India with the launch of an SUV, Seltos, at an introductory price of Rs 9.69 lakh.

Seltos, a mid-sized SUV, is manufactured at the carmaker's Ananthpur plant in Andhra Pradesh. The model comes in both petrol and diesel variants.
---
Something grave happening in J&K that the government is trying to hide: Ghulam Nabi Azad
Posted on 22nd August 2019
Nine opposition parties on Thursday participated in a protest organised by the Dravida Munnetra Kazhagam, demanding the immediate release of political leaders detained in Kashmir.

"We must recognise that this is no democracy. If we fail to understand this, then we are living in a fool's paradise," former Chief Minister of J&K and Leader of Opposition in the Rajya Sabha Ghulam Nabi Azad said.
---
Govt using CBI, ED as 'revenge-seeking' units: Cong on Chidambaram's arrest
Posted on 22nd August 2019
The Congress on Thursday came down heavily on the BJP government over the arrest of P Chidambaram, accusing it of using the CBI and the ED as "personal revenge-seeking departments".

Senior Congress leader and former Finance Minister Chidambaram was arrested last night amid high drama by the CBI and he spent the night at a agency guest house.
---
Akshay Kumar 4th on Forbes highest-paid actors list, Dwayne Johnson on top
Posted on 22nd August 2019
National Award-winning actor Akshay Kumar has made it to the fourth position on the Forbes magazine's Worlds Highest-Paid Actors Of 2019 list.

According to the list on forbes.com Akshay has raked in $65 million.

Hollywood star Dwayne 'Rock' Johnson tops the Forbes list of the 10 highest-paid actors, collecting $89.4 million between June 1, 2018, and June 1, 2019.
---
Be the first person to write a business review for Govt to sell up to 3% stake in Axis Bank to meet Rs 80,000 cr disinvestment target