DLF improves performance in Q3, analysts maintain 'Buy' with revised target price of Rs 216
Posted on 12th February 2019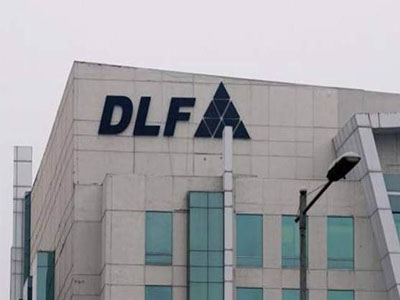 DLF's operational performance continued to improve in Q3FY19 with new sales coming in at Rs 560 crore (Rs 630 crore in Q2FY19); the company also made positive operational cash flow (post-capex ex-dividend) for the second quarter running. Management continues to focus on liquidating Rs 12,300-crore inventory and scaling up the rental portfolio (DCCDL). We maintain earnings estimates for the erstwhile merged entity (despite demerger of DCCDL) awaiting greater clarity on adjustments/reconciliation between DLF and DCCDL numbers (post-demerger). We roll over valuation to FY21E and maintain 'BUY' with revised TP Rs Rs 254 earlier).

Gross sales stood at Rs 800 crore (Rs 780 crore in Q2FY19), while net sales (adjusted for cancellation/upgradation) stood at Rs 560 crore (Rs 630 crore in Q2FY19). Management indicated that the quantum of cancellations should decline going ahead. DLF is on track to exceed its target of Rs 2,000 crore–2,250 crore net sales in FY19 (Rs 1,000 crore in FY18). It generated a positive operational cash flow (post capex and ex-dividend) of Rs 2 crore during Q3FY19. This is the second consecutive quarter of positive cash flow for DLF.

Net debt for the DLF Group (ex-DCCDL) at end-Q3FY19 stood at Rs 7,220 crore, marginally up q-o-q. The company has ~Rs 3,000 crore of pending receivables from sales already made and expects to incur another ~Rs 2,300 crore as construction cost (including the allied infrastructure), thus resulting in surplus receivable of ~ Rs 70 crore from sold inventory. It expects the liquidity situation to improve further post Rs 2,250-crore fund infusion by promoters and the proposed QIP. Management believes that ongoing liquidity issues in the industry are boosting opportunities for well-funded developers like DLF. We expect DLF's operations to maintain its upwards trajectory in coming quarters.
This helicopter company stock zooms 112% in six weeks
Posted on 18th April 2019
Shares of Global Vectra Helicorp surged 9 per cent to Rs 127 in the intra-day trade on Thursday, gaining 53 per cent in the last one week on the BSE, on expectation of strong earnings growth. The stock was trading close to its 52-week high of Rs 131 on April 23, 2018 on the BSE.

In past three weeks, the stock has rallied 112 per cent from level of Rs 60.30 on March 8, 2019, as compared to 7 per cent rise in the S&P BSE Sensex.
---
Hyundai eyes leadership position in compact SUV segment: MD
Posted on 18th April 2019
Hyundai Motor India is eyeing a leadership position in the compact SUV segment in the country with its upcoming model Venue, a top company official said.

The company will face stiff competition in the sub-4 metre compact SUV segment from the likes of Maruti Suzuki Vitara Brezza, Tata Motors Nexon, Mahindra XUV300 and Honda WR-V.
---
Mahindra, Ford to co-develop mid-sized SUV for India, emerging markets
Posted on 18th April 2019
Mahindra & Mahindra (M&M) and Ford Motor Company on Thursday said they have signed a definitive agreement to co-develop a mid-sized SUV for India and other emerging markets.

The new agreement reinforces the steady progress made since the announcement of a strategic alliance between the two companies in September 2017, followed by an announcement on powertrain sharing and connected car solutions in October 2018.
---
JustDial data leak exposed personal details of 100 million users: IT expert
Posted on 18th April 2019
Justdial, a company that provides local search for different services in India over voice calls and internet, suffered a data breach last week that compromised the personal details of 100 million users, according to independent cyber-security researcher Rajshekhar Rajaharia.

Inc42 quoted a senior JustDial executive on Monday as saying that the company is investigating the alleged loopholes in its database and that the company's systems are foolproof.
---
Now, Mamata Banerjee objects to no non-veg on Air India
Posted on 18th April 2019
Chief Minister Mamata Banerjee launched a new attack front against Prime Minister Narendra Modi on Wednesday and registered a delayed protest against the decision to stop serving non-vegetarian food to economy class passengers of Air India's domestic flights.

Air India does not serve non-vegeterian food in economy class. Only business class passengers are entitled to have chicken. Why will Modi babu decide what others will eat? the firebrand leader lashed out when addressing a public meeting at Kandi in Murshidabad.
---
Be the first person to write a business review for DLF improves performance in Q3, analysts maintain 'Buy' with revised target price of Rs 216