DLF improves performance in Q3, analysts maintain 'Buy' with revised target price of Rs 216
Posted on 12th February 2019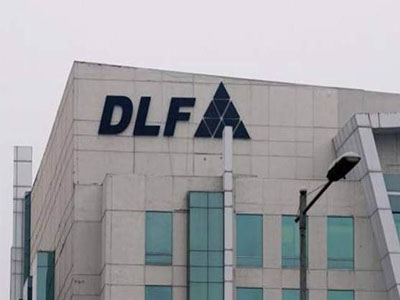 DLF's operational performance continued to improve in Q3FY19 with new sales coming in at Rs 560 crore (Rs 630 crore in Q2FY19); the company also made positive operational cash flow (post-capex ex-dividend) for the second quarter running. Management continues to focus on liquidating Rs 12,300-crore inventory and scaling up the rental portfolio (DCCDL). We maintain earnings estimates for the erstwhile merged entity (despite demerger of DCCDL) awaiting greater clarity on adjustments/reconciliation between DLF and DCCDL numbers (post-demerger). We roll over valuation to FY21E and maintain 'BUY' with revised TP Rs Rs 254 earlier).

Gross sales stood at Rs 800 crore (Rs 780 crore in Q2FY19), while net sales (adjusted for cancellation/upgradation) stood at Rs 560 crore (Rs 630 crore in Q2FY19). Management indicated that the quantum of cancellations should decline going ahead. DLF is on track to exceed its target of Rs 2,000 crore–2,250 crore net sales in FY19 (Rs 1,000 crore in FY18). It generated a positive operational cash flow (post capex and ex-dividend) of Rs 2 crore during Q3FY19. This is the second consecutive quarter of positive cash flow for DLF.

Net debt for the DLF Group (ex-DCCDL) at end-Q3FY19 stood at Rs 7,220 crore, marginally up q-o-q. The company has ~Rs 3,000 crore of pending receivables from sales already made and expects to incur another ~Rs 2,300 crore as construction cost (including the allied infrastructure), thus resulting in surplus receivable of ~ Rs 70 crore from sold inventory. It expects the liquidity situation to improve further post Rs 2,250-crore fund infusion by promoters and the proposed QIP. Management believes that ongoing liquidity issues in the industry are boosting opportunities for well-funded developers like DLF. We expect DLF's operations to maintain its upwards trajectory in coming quarters.
Not 1 or 2, all 22 rifles fail to fire during gun salute to former Bihar CM Jagannath Mishra
Posted on 22nd August 2019
While former Bihar chief minister Jagannath Mishra mortal remains were being cremated with full state honour, 22 rifles carried by police personnel failed to fire a single shot on Wednesday.

Mishra's cremation took place at his ancestral village in Supaul district and it was attended by state Chief Minister Nitish Kumar, Deputy Chief Minister Sushil Kumar Modi, state Health Minister Mangal Pandey, among others.
---
Kia Motors makes India debut, launches Seltos SUV starting of Rs 9.69 lakh
Posted on 22nd August 2019
Korean auto major Kia Motors on Thursday made its debut in India with the launch of an SUV, Seltos, at an introductory price of Rs 9.69 lakh.

Seltos, a mid-sized SUV, is manufactured at the carmaker's Ananthpur plant in Andhra Pradesh. The model comes in both petrol and diesel variants.
---
Something grave happening in J&K that the government is trying to hide: Ghulam Nabi Azad
Posted on 22nd August 2019
Nine opposition parties on Thursday participated in a protest organised by the Dravida Munnetra Kazhagam, demanding the immediate release of political leaders detained in Kashmir.

"We must recognise that this is no democracy. If we fail to understand this, then we are living in a fool's paradise," former Chief Minister of J&K and Leader of Opposition in the Rajya Sabha Ghulam Nabi Azad said.
---
Govt using CBI, ED as 'revenge-seeking' units: Cong on Chidambaram's arrest
Posted on 22nd August 2019
The Congress on Thursday came down heavily on the BJP government over the arrest of P Chidambaram, accusing it of using the CBI and the ED as "personal revenge-seeking departments".

Senior Congress leader and former Finance Minister Chidambaram was arrested last night amid high drama by the CBI and he spent the night at a agency guest house.
---
Akshay Kumar 4th on Forbes highest-paid actors list, Dwayne Johnson on top
Posted on 22nd August 2019
National Award-winning actor Akshay Kumar has made it to the fourth position on the Forbes magazine's Worlds Highest-Paid Actors Of 2019 list.

According to the list on forbes.com Akshay has raked in $65 million.

Hollywood star Dwayne 'Rock' Johnson tops the Forbes list of the 10 highest-paid actors, collecting $89.4 million between June 1, 2018, and June 1, 2019.
---
Be the first person to write a business review for DLF improves performance in Q3, analysts maintain 'Buy' with revised target price of Rs 216