World Bank arm IFC to invest $8 million in equity in lending firm Mintifi
Posted on 7th February 2019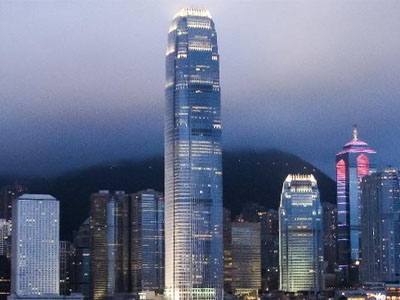 International Finance Corporation (IFC) has proposed to invest up to $8 million in equity in Mintifi, a tech-driven distributor/dealer financing platform. The company also has an impact investment fund as an investor.

The World Bank's investment arm said that the investment would enable the company to grow and scale its business.

Mintifi will benefit from IFC's equity investment, enabling the company to prepare for growth by improving capacity and raising funding for on-balance sheet lending. Significant non-financial additionality will be provided through IFC advisory services supporting the company in its investment in data capabilities, risk management and governance to prepare for growth, said IFC.

The project would help provide uncollateralised small-sized working capital credit MSMEs to effectively reach underserved segments.

Beyond the investment, IFC anticipates that the investment will promote systemic changes in the market by demonstrating the validity of a specialised, technology- and anchor-driven business model as a way to reach large segments of excluded MSMEs. It will also enable financial service providers to effectively lend to these segment through its platform, said IFC.
Not 1 or 2, all 22 rifles fail to fire during gun salute to former Bihar CM Jagannath Mishra
Posted on 22nd August 2019
While former Bihar chief minister Jagannath Mishra mortal remains were being cremated with full state honour, 22 rifles carried by police personnel failed to fire a single shot on Wednesday.

Mishra's cremation took place at his ancestral village in Supaul district and it was attended by state Chief Minister Nitish Kumar, Deputy Chief Minister Sushil Kumar Modi, state Health Minister Mangal Pandey, among others.
---
Kia Motors makes India debut, launches Seltos SUV starting of Rs 9.69 lakh
Posted on 22nd August 2019
Korean auto major Kia Motors on Thursday made its debut in India with the launch of an SUV, Seltos, at an introductory price of Rs 9.69 lakh.

Seltos, a mid-sized SUV, is manufactured at the carmaker's Ananthpur plant in Andhra Pradesh. The model comes in both petrol and diesel variants.
---
Something grave happening in J&K that the government is trying to hide: Ghulam Nabi Azad
Posted on 22nd August 2019
Nine opposition parties on Thursday participated in a protest organised by the Dravida Munnetra Kazhagam, demanding the immediate release of political leaders detained in Kashmir.

"We must recognise that this is no democracy. If we fail to understand this, then we are living in a fool's paradise," former Chief Minister of J&K and Leader of Opposition in the Rajya Sabha Ghulam Nabi Azad said.
---
Govt using CBI, ED as 'revenge-seeking' units: Cong on Chidambaram's arrest
Posted on 22nd August 2019
The Congress on Thursday came down heavily on the BJP government over the arrest of P Chidambaram, accusing it of using the CBI and the ED as "personal revenge-seeking departments".

Senior Congress leader and former Finance Minister Chidambaram was arrested last night amid high drama by the CBI and he spent the night at a agency guest house.
---
Akshay Kumar 4th on Forbes highest-paid actors list, Dwayne Johnson on top
Posted on 22nd August 2019
National Award-winning actor Akshay Kumar has made it to the fourth position on the Forbes magazine's Worlds Highest-Paid Actors Of 2019 list.

According to the list on forbes.com Akshay has raked in $65 million.

Hollywood star Dwayne 'Rock' Johnson tops the Forbes list of the 10 highest-paid actors, collecting $89.4 million between June 1, 2018, and June 1, 2019.
---
Be the first person to write a business review for World Bank arm IFC to invest $8 million in equity in lending firm Mintifi