HPCL Q3 net falls 87% to Rs 248 crore on inventory loss
Posted on 6th February 2019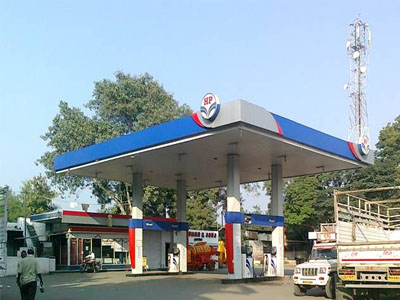 Inventory losses and lower refinery margins affected finances of state-run Hindustan Petroleum Corporation (HPCL), which on Tuesday announced a 87% year-on-year (y-o-y) fall in net profit to Rs 248 crore during the December 2018 quarter. The comparable figure a year ago was Rs 1,950 crore.

The oil marketing company had made an inventory gain of Rs 1,477 crore in the December 2017 quarter against a loss of Rs 3,465 crore in the December 2018 quarter. Crude oil prices crossed $85 per barrel in October this year but it saw a steep decline thereafter, resulting in losses for the company.

Owing to the same reason, peer Indian Oil too saw a 91% decline in net profit during the third quarter of FY19. HPCL's chairman and managing director, MK Surana said: "The decrease in profit is mainly due to inventory losses caused by falling crude oil prices and higher fuel and loss component." HPCL's, a subsidiary of state-run explorer ONGC, revenues were up to Rs 76,884 crore compared with Rs 62,832 crore in the corresponding quarter of the previous fiscal. The board of the company declared an interim dividend of Rs 6.50 per share.

The company's gross refining margin (GRM) was $3.72 per barrel in the December 2018 quarter compared with $9.04 a year ago. GRMs across the the world have been weakening with Singapore benchmark at $4.5 per barrel in the Q3FY19 compared with $6.1/barrel in the preceding quarter. Fuel sales of the company rose to 9.4 million tonne, up 2.5% y-o-y. While petrol sales was up 6%, diesel was up a tepid 0.4%. While LPG sales remained flat, aviation turbine fuel sales was up 27.4%.
Yes Bank shares falls sharply as RBI censures selective disclosure
Posted on 18th February 2019
Mumbai: Yes Bank Ltd. fell after India's central bank reprimanded it for selectively revealing a "confidential" report by the regulator that led to a 30 percent surge in the lender's shares Thursday. The regulator called the disclosure a "deliberate attempt" to mislead the public.
---
Air India Express launches international operations from Surat
Posted on 18th February 2019
Surat: Gujarat's 'diamond city' Surat has made it to the international aviation map with the first Air India Express flight arriving here carrying 75 passengers from Sharjah, the airline said on Sunday.

The maiden Air India Express flight IX 172 from Sharjah touched down atthe Surat airport at 11.30 pm on Saturday with 75 passengers on board the Boeing 737-800 aircraft, the airline said in a statement.
---
Punjab National Bank in better state, but momentum is still soft – reduce holdings
Posted on 18th February 2019
Punjab National Bank (PNB), post three quarters of muted profitability (losses), reported PAT of `2.5 bn in Q3FY19. This was led by better-than-expected asset quality even as business momentum continued to remain soft.

(a) slippages were restricted at sub-Rs 40 bn (3.7%). This, with better recovery, led to dip in GNPL; (b) that said, business momentum continued to be soft (albeit improving), which with sustained NIM pressure restricted core operating profitability; and (c) improved coverage led to dip in NNPL & sequential traction in domestic growth was encouraging.
---
The Tata way: Cyrus Mistry or N Chandrasekaran, it's all about crown jewel TCS
Posted on 18th February 2019
Two years after a change of leadership at the Tata Group, it is abundantly clear that whether it's Cyrus Mistry or Natarajan Chandrasekaran, cleaning up after Ratan Tata is not easy. Today, the sprawling conglomerate is even more about TCS than when Mistry left it.

The software major accounts for 73% or nearly three-fourths of the combined market capitalisation of ten top 10 companies; this share was just 59% in February 2017, when Chandra took over the reins at the group as chairman, Tata Sons.
---
Amazon's deep bench calms investors amid Jeff Bezos scandal, NYC rift
Posted on 18th February 2019
It's been a rough few weeks for the world's wealthiest man. Amazon.com CEO Jeff Bezos announced his divorce. He became engulfed in a tabloid scandal complete with blackmail allegations. And, on Thursday, his company abruptly scrapped plans to invest $2.5 billion and hire 25,000 people for a giant new office in New York City.
---
Be the first person to write a business review for HPCL Q3 net falls 87% to Rs 248 crore on inventory loss