DoT to seek Trai view on allocating spectrum to Railways without auction
Posted on 6th February 2019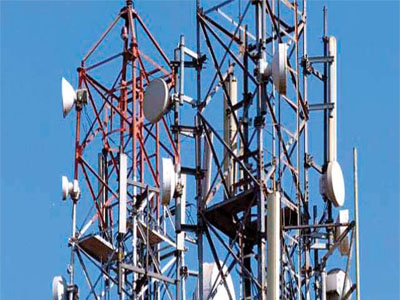 The Digital Communications Commission on Tuesday directed the Department of Telecommunications (DoT) to seek views from the Telecom Regulatory Authority of India (Trai) on the allocation of 700 MHz premium spectrum worth Rs 65,000 crore to the Railways for signalling purposes without auction.

"Indian Railways has asked for 10 MHz of spectrum in 700 MHz band for setting up public safety and security service. The Digital Communications Commission has decided that the DoT should take views of Trai in the matter," Telecom Secretary Aruna Sundararajan told reporters after the first meeting of the Digital Communications Commission (DCC) this year.

The radio waves in 700 MHz band are considered a premium for long-distance mobile communications as they require less number of mobile towers to provide services compared to 3G and 4G services. Trai has recommended base price of Rs 6,568 crore per megahertz of radiowaves in 700 MHz band, implying the total value of airwaves at Rs 65,680 crore at the reserve price. The frequency band is earmarked for mobile services and allocating it to Indian Railways for non-commercial use may adversely impact levies like adjusted gross revenue, spectrum usage charges and licence fee. Besides, the DCC, formerly Telecom Commission, in its meeting also decided to allow Telecommunications Consultants India Limited (TCIL), the government's engineering and consultancy firm, to raise funds by diluting 25 per cent stake.

"The DCC decision is in line with that of the Cabinet Committee on Economic Affairs to disinvest 25 per cent in the company. TCIL had requested to carry on piggyback transactions of 10 per cent, which the DCC approved. TCIL has been allowed to retain funds raised from 10 per cent stake sale for working capital and the money raised from the sale of the rest 15 per cent will go to the government," Sundararajan said.

In a move to boost the setting up of VSAT-based network, the DCC reduced entry fee on VSAT to Rs 15 lakh from Rs 30 lakh, and waived a fee of Rs 16 lakh that organisations required to pay for each VSAT hub thereafter.
17 US states, DC file lawsuit against Trump's new visa policy for students
Posted on 14th July 2020
As many as 17 US states and the District of Columbia have filed a lawsuit against the Trump administration's new visa policy for international students, calling it a "cruel, abrupt, and unlawful action to expel them amidst the COVID-19 pandemic.

In its July 6 order, the US Immigration and Customs Enforcement (ICE) declared that the nonimmigrant students with F-1 and M-1 visas attending schools operating entirely online or taking only online courses will not be permitted to remain in the United States.
---
Telangana coronavirus update: State reports 1,550 new cases, 9 deaths
Posted on 14th July 2020
A total of 1,550 COVID-19 cases and nine deaths were reported in Telangana on Monday, said the state's health department.

The state's total COVID-19 cases now stand at 36,221, including 12,178 active cases and 23,679 recoveries.

The deadly virus has so far claimed 365 lives in the State.
---
Gold prices today at Rs 49,050 per 10 gm, silver jumps to Rs 52,210 a kg
Posted on 14th July 2020
Gold prices on Tuesday jumped to Rs 49,050 from Rs 49,010 per 10 gram, while silver climbed to Rs 52,210 from Rs 52,000 per kilogram, according to Good Returns website.

Gold jewellery prices vary across India, the second-largest consumer of the metal, due to excise duty, state taxes, and making charges.
---
5Paisa Capital hits 52-wk high after posting first-ever quarterly profit
Posted on 14th July 2020
Shares of 5Paisa Capital were locked in 5 per cent upper circuit at Rs 324.60 on the BSE on Tuesday after the company posted net profit of Rs 3.74 crore in June quarter (Q1FY20), against net loss of Rs 55 lakh in the year-ago quarter.

The company has reported quarterly profits for the first time since the launch of 5Paisa in March 2016. The stock was trading at its 52-week high level.
---
Tata Communications hits over 2-year high; stock zooms 112% in 3 months
Posted on 14th July 2020
Shares of Tata Communications were locked in the 5 per cent upper circuit for the second straight day on the BSE at Rs 700.55 on Tuesday, hitting an over two-year high in an otherwise weak market.

The stock of the Tata group company was trading at its highest level since December 15, 2017. In the past three months, it had rallied 112 per cent after the company delivered strong operating performance during the January-March quarter (Q4FY20). In comparison, the S&P BSE Sensex was up 18 per cent during the period.
---
Be the first person to write a business review for DoT to seek Trai view on allocating spectrum to Railways without auction