RCom to propose same asset sale plan to NCLT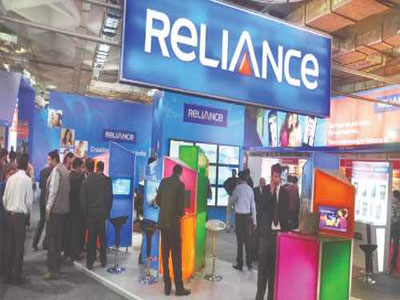 Reliance Communications (RCom) plans to propose a similar debt resolution plan in the National Company Law Tribunal (NCLT) process which was being pursued earlier outside NCLT.
The Board of directors of RCom is eyeing a fast-track NCLT resolution in 2019, free of all uncertainties and challenges, and is confident of future prospects as a going concern under a new ownership on completion of the NCLT resolution process, the company said on Sunday.
RCom and its two units – Reliance Telecom and Reliance Infratel -- will seek fast-track resolution through NCLT to resolve its debt position, the company had said on Friday.
The key elements of the debt resolution plan remain unchanged, including sale of all telecom infrastructure assets and spectrum, strategic monetisation of its Indian enterprise business and development of 30 million square feet at the Dhirubhai Ambani Knowledge City complex besides the sale of other real estate assets.
The lenders have not received any proceeds from its asset monetisation plans, and that its overall debt resolution process had not made any progress since last one-and-a-half years. "The Board noted that despite the passage of over 18 months, lenders have received zero proceeds from the proposed asset-monetisation plans, and the overall debt-resolution process is yet to make any headway," it said.
RCom has been unable to complete its Rs 18,000 crore asset-sale plan due to various legal hurdles and the lack of consensus among more than 40 lenders, Indian and foreign, despite more than 45 meetings. The lenders' consortium includes State Bank of India and China Development Bank. Others include Union Bank, Canara Bank, IDBI Bank, Standard Chartered Bank and HSBC.
The company said it has been faced with various, mostly untenable issues raised by the Department of Telecommunications which have resulted in numerous legal issues at high courts, TDSAT and the Supreme Court, which frustrated the existing plan and can now be addressed/resolved under the NCLT process.
RCom's plan of selling its tower and spectrum assets to Reliance Jio has been pending with the DoT as Reliance Jio has refused to take past liabilities of RCom for the spectrum dues. Besides, RCom has been unable to pay full dues of around Rs 500 crore of the network equipment player Ericsson and the matter is pending in the Supreme Court.
Also, the challenges raised by the minority lenders can be now be overcome through the NCLT's 66% majority rule, against the 100% approvals rule outside NCLT. RCom Board will actively participate (without voting rights) in the NCLT resolution process, as clarified by a recent judgment of the Supreme Court.