Maruti loses speed as PV growth slows amid rising challenges
Posted on 10th December 2018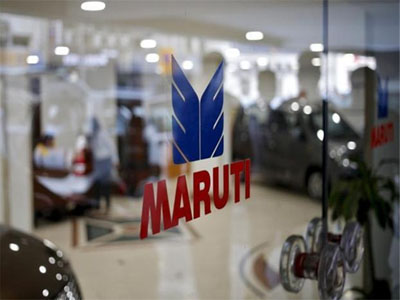 Maruti Suzuki India Ltd's announcement of a price hike across its vehicles from 1 January did not go down well with investors. The stock reacted negatively on Thursday, although it recovered some the next day.

That a routine price hike done by auto firms in January to pass increases in costs onto consumers should worry is strange. The reason is that investors perceive the hike this time around would hit demand.

After all, the going has not been great for Maruti Suzuki and the overall passenger vehicle (PV) industry in recent months. From a robust double-digit growth for almost 18 months, the company's sales shifted to the slow lane in July. Sales were flat in November compared to the year-ago period.

Moreover, dealer feedback that hefty discounts are being doled out to push sales is fuelling pessimism on the Street. Average discount in the September quarter was ₹18,750 per vehicle, 23% more than a year earlier. Talk is that discounts have been even higher this quarter.

R.C. Bhargava, chairman of Maruti Suzuki, said in a media interview on Friday that a slowdown is not alarming given the strong growth for four years.

Indeed, Maruti Suzuki is not alone in losing speed. The second-largest carmaker Hyundai Motor India Ltd also posted a drop in sales in November. Even in the festive season, industry inventory levels were unusually high.
Mercator plans to restructure loans as losses mount
Posted on 17th June 2019
In view of its worsening financial condition, Mumbai-based Mercator Ltd is looking at restructuring its loans. The company's total liabilities at the end of the last financial year (FY) stood at Rs 2,370.86 crore, an increase of Rs 168.68 crore from a year ago.
---
Govt to send notices to top NBFCs over investor deposits
Posted on 17th June 2019
The Ministry of Corporate Affairs (MCA) will soon send notices to the country's top non-banking finance companies (NBFCs), including Dewan Housing Finance Ltd, Shriram Transport Finance Company and Mahindra & Mahindra Financial Services Company known as Mahindra Finance, over non-transfer of fixed deposit money of small investors to the government as mandated under the law, a person privy to the development said.
---
PM Modi pitches for structural reforms in agriculture to boost investment
Posted on 15th June 2019
With the farm sector facing headwinds, Prime Minister Narendra Modi on Saturday stressed upon the need for structural reforms in agriculture which would boost private investment, strengthen logistics and provide ample market support to farmers.

Delivering the opening address during the fifth Governing Council meeting of NITI Aayog, PM Modi said that the food processing sector should grow at a faster pace to benefit the farmers.
---
Importance of Bitcoin futures has been understated, JPMorgan says
Posted on 15th June 2019
Bitcoin futures may be more important than many in the market appreciate, according to JPMorgan Chase & Co.

Recent reports from cryptocurrency asset manager Bitwise and the Blockchain Transparency Institute indicate that only a small percentage of reported trading may be authentic.
---
Air India spreads its wings, plans flights for Bali, Nairobi and Toronto
Posted on 15th June 2019
Air India plans to launch services from Delhi to Bali, Nairobi and Toronto in the winter schedule as it looks to consolidate its position as the largest carrier on overseas routes from India.

Currently, there is no non-stop service from Delhi to Nairobi and Bali while Air Canada flies daily to Toronto. New services are being proposed as Air India expects the return of its seventeen grounded planes in service by October end.
---
Be the first person to write a business review for Maruti loses speed as PV growth slows amid rising challenges