Maruti loses speed as PV growth slows amid rising challenges
Posted on 10th December 2018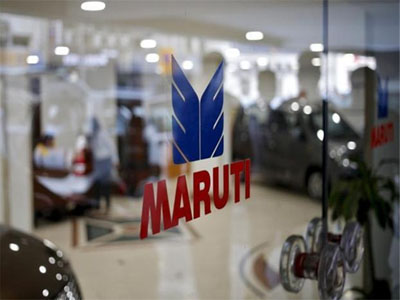 Maruti Suzuki India Ltd's announcement of a price hike across its vehicles from 1 January did not go down well with investors. The stock reacted negatively on Thursday, although it recovered some the next day.

That a routine price hike done by auto firms in January to pass increases in costs onto consumers should worry is strange. The reason is that investors perceive the hike this time around would hit demand.

After all, the going has not been great for Maruti Suzuki and the overall passenger vehicle (PV) industry in recent months. From a robust double-digit growth for almost 18 months, the company's sales shifted to the slow lane in July. Sales were flat in November compared to the year-ago period.

Moreover, dealer feedback that hefty discounts are being doled out to push sales is fuelling pessimism on the Street. Average discount in the September quarter was ₹18,750 per vehicle, 23% more than a year earlier. Talk is that discounts have been even higher this quarter.

R.C. Bhargava, chairman of Maruti Suzuki, said in a media interview on Friday that a slowdown is not alarming given the strong growth for four years.

Indeed, Maruti Suzuki is not alone in losing speed. The second-largest carmaker Hyundai Motor India Ltd also posted a drop in sales in November. Even in the festive season, industry inventory levels were unusually high.
EC likely to announce Lok Sabha poll schedule in March first week: Sources
Posted on 18th January 2019
The dates for the Lok Sabha elections are likely to be announced in the first week of March, sources indicated on Friday.The term of the present Lok Sabha ends on June 3.

The Election Commission is in the process of deciding the number of phases and the months in which polling would be held, they said.
---
India vs Australia 3rd ODI: As it happened in Melbourne
Posted on 18th January 2019
MS Dhoni hit his third half century in as many matches while Kedar Jadhav scored an unbeaten fifty as India beat Australia by 7 wickets in the third and final match to win the ODI series 2-1.

Chasing a target of 231, India lost Rohit Sharma early. However, Shikhar Dhawan and Virat Kohli moved the score ahead. It was left to Dhoni along with Jadhav this time to take India home again.
---
Sun Pharma seeks Sebi help, shares plummet after whistleblower complaint
Posted on 18th January 2019
Sun Pharmaceutical Industries Friday asked markets regulator Sebi to look into the issues of certain entities and individuals allegedly adopting unfair trade practices prejudicial to the company's shareholders.

Against the backdrop of reports that a second whistleblower complaint has been filed against it and shares taking a beating on the exchanges, Sun Pharma has written to Sebi flagging concerns that certain entities are allegedly adopting unfair trade practices.
---
Suzuki to commission third plant at Gujarat by 2020; launch hybrid vehicles
Posted on 18th January 2019
Japanese auto maker Suzuki Motor Corporation Friday said it will commission its third plant at Gujarat by 2020 and will aggressively introduce new hybrid vehicles in India with technical support from Toyota.

Speaking here at the Vibrant Gujarat Global Summit here, Suzuki Motor Corporation (SMC) President Toshihiro Suzuki also sought an enabling policy support from the government to further invest in localisation of components of hybrid and electric vehicles.
---
Wipro nears 52-week high ahead of board meet for bonus issue, Q3 results
Posted on 18th January 2019
Shares of Wipro were trading firm at Rs 341 apiece, up 1.5 per cent on the BSE, in an otherwise subdued market, ahead of the board meeting today to consider bonus issue and December quarter results.

in comparison, the S&P BSE Sensex was down 0.15 per cent at 36,320 points at 11:06 am. Wipro was trading close to its 52-week high of Rs 344 hit on December 13, 2018, on the BSE in intra-day trade.
---
Be the first person to write a business review for Maruti loses speed as PV growth slows amid rising challenges