Maruti loses speed as PV growth slows amid rising challenges
Posted on 10th December 2018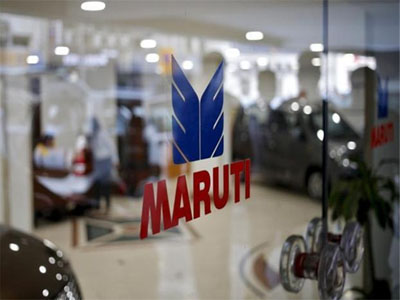 Maruti Suzuki India Ltd's announcement of a price hike across its vehicles from 1 January did not go down well with investors. The stock reacted negatively on Thursday, although it recovered some the next day.

That a routine price hike done by auto firms in January to pass increases in costs onto consumers should worry is strange. The reason is that investors perceive the hike this time around would hit demand.

After all, the going has not been great for Maruti Suzuki and the overall passenger vehicle (PV) industry in recent months. From a robust double-digit growth for almost 18 months, the company's sales shifted to the slow lane in July. Sales were flat in November compared to the year-ago period.

Moreover, dealer feedback that hefty discounts are being doled out to push sales is fuelling pessimism on the Street. Average discount in the September quarter was ₹18,750 per vehicle, 23% more than a year earlier. Talk is that discounts have been even higher this quarter.

R.C. Bhargava, chairman of Maruti Suzuki, said in a media interview on Friday that a slowdown is not alarming given the strong growth for four years.

Indeed, Maruti Suzuki is not alone in losing speed. The second-largest carmaker Hyundai Motor India Ltd also posted a drop in sales in November. Even in the festive season, industry inventory levels were unusually high.
Mercedes-Benz to roll out new technologies to boost sales in India
Posted on 22nd March 2019
German luxury car maker Mercedes Benz is planning to bring in a range of new technologies in order to increase their foot print in India. Starting from upgraded internal combustion engines to battery-powered electric vehicles and plug-in hybrids, the company is looking out for all the viable options that make sense for the Indian luxury-car market
---
Sensex snaps 8-day winning run, dives 222 points on profit booking
Posted on 22nd March 2019
Mumbai: Snapping its eight-day winning streak, the BSE benchmark Sensex declined by over 222 points on Friday to end at 38,164.61 as investors booked profits after Fitch Ratings cut India's growth forecast.

The 30-share index opened on a positive note at 38,452.47, but soon succumbed to heavy selling pressure, touching an intra-day low of 38,089.36. It finally closed at 38,164.61, down by 222.14 points, or 0.58 per cent. On similar lines, the NSE Nifty shed 64.15 points, or 0.56 per cent, to finish at 11,456.90.
---
Hyundai shareholders inflict big defeat on U.S. fund Elliott in proxy vote
Posted on 22nd March 2019
Hyundai Motor Group companies' shareholders rejected on Friday Elliott Management's demands for a massive special dividend and board seats, dealing a blow to the U.S. hedge fund's campaign to shake up South Korea's second-biggest family-run conglomerate.

Although Hyundai fended off the threat from Elliott at the closely watched vote, it still faces a daunting challenge of winning shareholder support for a planned restructuring that should aid the handover of the group's reins to heir apparent Euisun Chung.
---
Fitch assigns investment grade rating to NTPC's proposed notes
Posted on 22nd March 2019
Fitch Ratings Friday said that it has assigned BBB-(EXP), an investment grade rating, to NTPC's proposed senior unsecured notes.

The proposed notes are to be issued out of the company's USD 6 billion medium-term note programme and are rated at the same level as the NTPC's senior unsecured rating, as they will constitute its direct, unconditional, unsubordinated and unsecured obligations, a Fitch Ratings statement said.
---
---
Be the first person to write a business review for Maruti loses speed as PV growth slows amid rising challenges