RCom furnishes Rs 14 bn corporate bond, paves way for spectrum sale to Jio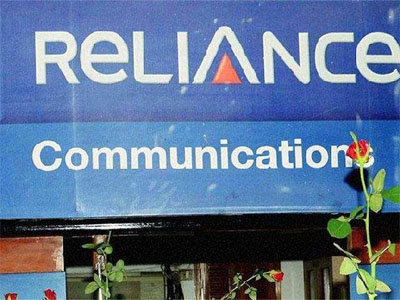 Anil Ambani's debt-ridden Reliance Communications has furnished Rs 14 billion Corporate Guarantee that the Supreme Court had ordered the company to issue for its spectrum sale to Reliance Jio Infocomm.
The Supreme Court had on Friday asked the government to issue Reliance Communications (RCom) a no-objection certificate (NoC) for spectrum sale to Reliance Jio Infocomm by December 9 if it furnishes a corporate guarantee of Rs 14 billion within two days.
According to an RCOM filing, RCom subsidiary Reliance Realty has furnished the amount to pave the way for Department of Telecommunication (DoT) 's approval on the spectrum trade.
The SC order came after DoT challenged the Telecom Disputes and Settlement Appellate Tribunal's (TDSAT's) October 1 permission to debt-ridden RCom to sell its spectrum to Reliance Jio's (RJio). In its petition before the top court, the DoT had remained firm on its stand that it would require a bank guarantee of nearly Rs 29 billion from RCom or RJio before it could allow spectrum sale.
RCom, on the other hand, had repeatedly expressed its inability to furnish a bank guarantee as the company was undergoing insolvency proceedings. Last week, the company had told the apex court that its asset sale to RJio could be jeopardised if the necessary approvals were not in place by mid-December, which would further put at risk its debt repayment plans. "If the deal falls, the government will get nothing, banks will get nothing," Sibal said in court.
RCOM also said that Ericsson and minority shareholders of Reliance Infratel will be paid from proceeds of the spectrum sale this week. RCom has up to December 15 to pay Ericsson India Rs 5.5 billion. In 2014, Ericsson had signed a seven-year deal with RCom to operate and manage its nationwide telecom network. After alleged non-payment of dues since 2016, Ericsson approached NCLT against RCom and its group companies, Reliance Infratel and Reliance Telecom, in September 2017.
As part of debt reductions efforts, Anil Ambani-led RCom had, in December 2017, signed a Rs 250-billion deal with elder brother Mukesh Ambani's Reliance Jio. The deal included sale of assets mortgaged with different banks to avoid insolvency proceedings. The company expects to raise Rs 180 billion from sales of its wireless assets to RJio and real estate assets to Canada's Brookfield, and pare some of its Rs 460-billion debt.