Cipla to acquire US specialty drugmaker Avenue Therapeutics for Rs 15.6 bn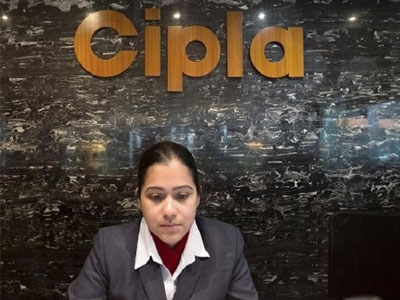 Cipla has entered into an agreement to acquire US-based specialty pharma company Avenue Therapeutics Inc for $215 mn or around Rs 15.6 bn. This is in line with Cipla's strategy of building a specialty drugs pipeline in the US.
Cipla's US subsidiary InvaGen Pharmaceuticals Inc will make the acquisition in two stages, the company said. In the first stage, InvaGen or its affiliates will acquire a 33.3 per cent stake in Avenue's via new shares for around $35 mn (currently expected to be 5,833,333 shares at $6.00 per share).
Upon the completion of the first stage, InvaGen will appoint three members (including one independent) on Avenue's Board of directors which currently comprises five members. In the second stage, InvaGen will acquire the remaining shares of Avenue's common stock for up to $180 mn. Cipla said that this is currently expected to represent around $13.92 per share.
Shares of the Nasdaq listed company (Avenue) closed at $4.16 a piece on Monday. Cipla has been a late entrant in the US market. It is now working on building its complex formulations pipeline in the US.
Avenue is working on the development and commercialisation of intravenous Tramadol, an analgesic to treat pain in adults. There is currently no approved intravenous formulation in the US. Avenue is evaluating IV Tramadol in Phase 3 clinical program: a trial in patients following bunionectomy surgery has been completed and a safety study is ongoing. A pivotal Phase 3 trial in patients following abdominoplasty surgery is expected to commence later this year in 2018.
Speaking on the acquisition, Umang Vohra, Managing Director & Global Chief Executive Officer, Cipla, said: "Our investment in and proposed acquisition of Avenue establishes our presence in the specialty institutional business in the US. The novel intravenous drug delivery method of Tramadol addresses extremely crucial and hitherto unmet needs in pain management. This investment is in keeping with our stated intention to build a specialty pipeline in the US market."
Lucy Lu, M.D., President & Chief Executive Officer, Avenue, said: "We are very pleased to partner with InvaGen to accelerate the Phase 3 clinical development and potential commercialisation of IV Tramadol in the United States. We believe that this transaction creates significant value for our shareholders and creates a path to maximise their return on investment."
Torreya Capital LLC is acting as an exclusive financial advisor to Avenue. Hughes Hubbard & Reed LLP served as legal counsel to Cipla.