Cipla gets USFDA nod for anti-viral eye infection drug for AIDS patients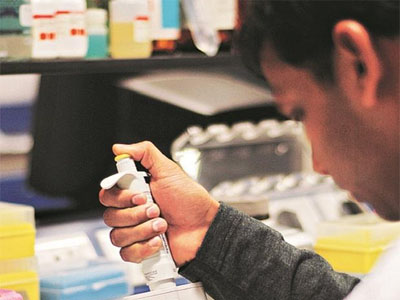 Drug major Cipla on Monday said it has received final approval from the US health regulator for Valganciclovir tablets used in the treatment of viral eye infection for AIDS patients.
Valganciclovir is used in the treatment of cytomegalovirus infection (serious viral eye infection of the retina) for AIDS patients and for prevention of cytomegalovirus (CMV) disease after organ transplant.
The approved products is a generic therapeutic equivalent version of Roche's Valcyte.
Cipla has received approval for the product in the strength of 450 mg from the United States Food and Drug Administration (USFDA), the company said in a BSE filing.
Quoting IQVIA (IMS Health) data, Cipla said Valcyte and its generic equivalents had US sales of around $79 million for the 12-month period ending September 2018.
Shares of Cipla were trading 1.09 per cent higher at Rs 532.95 apiece on BSE.