LIC Housing Finance eyes 15-16% growth in FY 2018-19, says Managing Director Vinay Sah
Posted on 2nd November 2018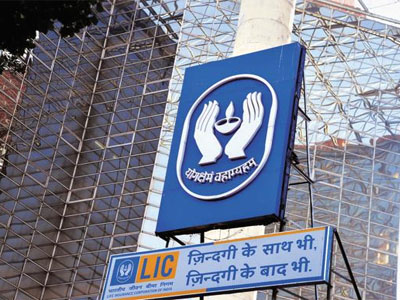 LIC Housing Finance Ltd was eyeing 15-16 per cent growth rate during the current financial year, a top company official said Friday. After inaugurating the 21st edition of the property fair 'Ungal Illam' here, company Managing Director and CEO, Vinay Sah said, "We have targeted to grow at about 15-16 per cent this year. Our H1 (April-September period), growth rate was in the range of 20 per cent."

On the disbursements made by the company, he said, "Last year (made in FY2017-18) actually our overall disbursements were nearly Rs 50,000 crore. We are targeting a growth rate of 15 per cent (on that)." The company recorded disbursemments of about Rs 49,378 crore upby 19 per cent in FY 2017-18 over previous year. The disbursements in Southern region stood at Rs 7,736 crore as of March 31, 2018, he said.

On fund raising plans, he said, it was an ongoing process and the company had planned to raise funds to the tune of Rs 75,000 crore during the current fiscal. To a query on its decision to defer the fund raising of upto Rs 1,500 crore through non-convertible debentures (NCDs) recently, he said, already the company floated the issue and next week the bidding process would commence.

"We withdrew because the rates were not suitable for us," he said. About the property fair, Sah said, more than 100 projects of various realty developers would be showcased during the event, which concludes on November 4. "New projects will be launched by some builders during the mega show," he said.
Paytm Mall Republic Day Sale: Grab cashback on iPhones, up to 80% off on these items; check details
Posted on 22nd January 2019
Paytm Mall on Tuesday announced 'Republic Day Sale' which offers exciting discounts and cashback to the buyers. The attractive deals can be availed by the customers until January 26. The customers can buy laptops, sports shoes, smart TVs, headphones, home appliances and others in the sale.

Up to Rs 8,000 cashback can be availed on the purchase of iPhones using the offer, the company said in a statement.
---
How Microsoft CEO Satya Nadella wants technology to address key aspects in life
Posted on 22nd January 2019
Microsoft CEO Satya Nadella on Tuesday asked world leaders to ensure that technology addresses the challenges facing humanity, including access to education and healthcare. Address a press conference here as a co-chair of the World Economic Forum Annual Meeting 2019, the Indian origin business leader said computers have become embedded in the fabric of everyday life.
---
Ashok Leyland hits 20-month low on growth concerns
Posted on 22nd January 2019
Shares of Ashok Leyland continued under pressure, hitting a 20-month low of Rs 86.55 apiece, down 4.5 per cent on the BSE, on concerns of a slowdown in vehicle sales.

The market price of the country's second largest commercial vehicle (CV) manufacturer was trading at its lowest level since May 25, 2017.
---
Maruti Suzuki commences bookings for updated version of Baleno
Posted on 22nd January 2019
The country's largest carmaker Maruti Suzuki India (MSI) Tuesday said it has commenced bookings for an updated version of its premium hatchback Baleno.

The new Baleno can be booked with an initial payment of Rs 11,000, MSI said in a statement.
---
Bajaj Auto launches new brand identity 'The World's Favourite Indian'
Posted on 22nd January 2019
Bajaj Auto Ltd released its new brand identity on Monday — "The World's Favourite Indian" to announce its dramatic transition from a domestic scooter maker to a global motorcycle maker.

Commenting on company's journey, Rajiv Bajaj, Managing Director, said, "Our international performance is validation of our strategy of focus and differentiation.
---
Be the first person to write a business review for LIC Housing Finance eyes 15-16% growth in FY 2018-19, says Managing Director Vinay Sah