Lenders, not NHAI have first right to IL&FS' sold highway projects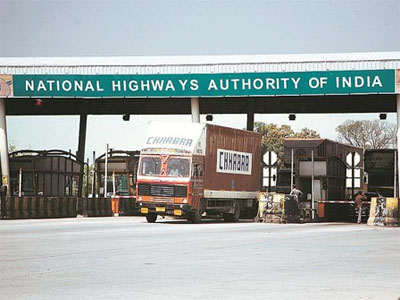 Even if the 13 completed and incomplete projects of IL&FS are sold, the lenders — and not the Ministry of Road Transport and Highways and the National Highways Authority of India (NHAI) — will have the first right on the funds.
These disputed projects include three in Assam, two each in West Bengal and Maharashtra, and one each in Meghalaya, Gujarat, Jharkhand, Karnataka, Jammu & Kashmir, and Uttar Pradesh. The arbitration claims in these projects are worth Rs 38.54 billion.
Of the 13 projects, eight projects are at the operation-and-maintenance (O&M) stage and the remaining are substantially (95 per cent) complete.
"Even if the projects are sold, the lenders will be paid first after which the government will get any money," an official said.
Some of the completed projects are stuck in arbitration and the central government is of the view that the two parties should sit together and find a solution rather than letting the cases languish.
"We are more worried about the fate of the six projects which are currently under implementation," the official said.
These projects, worth Rs 177.83 billion, include the two tunnels — Z Morh and Zojila in Jammu & Kashmir.
"About 23 per cent of Z Morh is done, whereas work at the Zojila project is yet to begin," he said, adding: "If the IL&FS board decides to surrender the project, we will have to start the re-tendering process that will take about six months or so."
The final decision on the fate of these projects will be taken by the IL&FS board, headed by Non-Executive Chairman Uday Kotak and Managing Director Vineet Nayyar.
IL&FS has arbitration claims of about Rs 70 billion with the NHAI, which are under various stages of resolution.
Arbitration is a form of alternative dispute resolution where two parties make their arguments to an arbitrator, who is a neutral third party, instead of litigating the matter in court.
In its annual report for FY18, IL&FS noted that the introduction of the new land acquisition Act has prompted many owners whose lands were acquired under the previous Act to seek for additional compensation, leading to further unanticipated delays for the projects.
Road construction is undertaken by IL&FS mainly through special purpose vehicles floated by its subsidiary IL&FS Transport Network.