BHEL shares slump as Q2 net misses estimates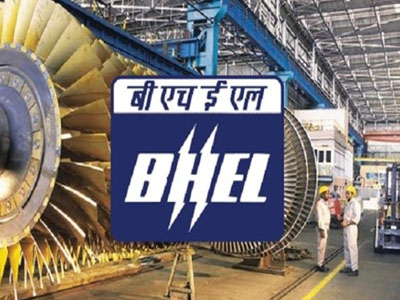 The Bharat Heavy Electrical (BHEL) stock skid 7.4% on Thursday as the company missed street earnings forecasts, even as it reported a 60.5% year-on-year (y-o-y) rise in net profit to Rs 185.2 crore for the three months to September. The company recorded a revenue of Rs 6,779.9 crore, up 6.3%, in Q2FY19. Analysts had estimated that BHEL's profit in the quarter would be in the range of Rs 220-236 crore.
The state-owned company gained about Rs 746 crore y-o-y from changes in product inventories in the quarter. Its depreciation and amortisation expenses were Rs 52.1 crore, 72% lower than the corresponding quarter last year. Earnings before interest taxes depreciation and amortisation (Ebitda) was Rs 240.8 crore while the Ebitda margin was 3.6%.
On the same day, BHEL's board also approved the proposal to buy back shares worth Rs 1,628 crore. The price for the buyback has been set at Rs 86 per share, representing 5.2% of the company's paid-up share capital. The government holds more than 63% stake in the company. The company received orders worth Rs 9,530 crore in the first half of FY19, 163.4% higher than the same period last fiscal. BHEL's outstanding order book at September-end stood at Rs 1,15,533 crore, 19% higher than last year.
The company's earnings before interest and tax (ebit) in the 'power' segment — traditionally the major area of its business — fell by 36.4% to Rs 425.7 crore. Simultaneously, its 'industry' segment's ebit skyrocketed to Rs 69.6 crore in the period from `1.8 crore a year ago. To be sure, the 'industry' ebit in Q2FY18 had fallen by 81% annually, mainly on the back of the tailwinds BHEL had faced in the execution of low-margin solar projects.
Analysts have said that the company would gain from the latest government mandate to retrofit power plants with emission control equipment to comply with green norms.