Morgan Stanley turns cautious on HPCL, BPCL shares on petrol price cut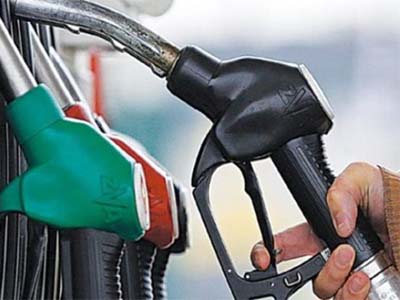 After the government last week announced reduced excise duty on fuel by Rs 1.50 a litre and asked oil companies to absorb a Re 1 slash, global firm Morgan Stanley see heightened pressure for oil and gas majors HPCL and BPCL. Notably, Morgan Stanley says that the development will have a material earnings impact, if the slash continues even after 2019 elections. The lack of policy clarity also adds to the challenges, notes Morgan Stanley. The research and brokerage firm said that it's turning cautious of the oil and gas sector.
The firm has downgraded HPCL and BPCL to to under-weight and IOC to equal-weight. HPCL shares were trading up by 2.2% on Monday morning at Rs 168 on NSE. BPCL shares shed 2.2%. "If oil prices fall, this could see OMCs recover the Re 1 loss over time," Morgan Stanley said.
Apart from Morgan Stanley, many brokerages have downgraded oil marketing companies (OMCs) after the government's decision on Thursday. "Government's move will bring down the EPS by 23 per cent-46 per cent. It also raised fears of return of subsidy regime if crude spikes further in upcoming elections. ONGC and Gail may also be impacted but these already build-in risk," CLSA said in a note.
Shares of state-run oil and gas majors plunged to multi-year lows on Friday, reacting to the move. The shares of oil major BPCL plunged by more than 25% on Friday to hit a 30-month low of Rs 238.55. Shares of India's largest commercial enterprise IOC plunged by more than 20% intra-day to hit a 2-year low of Rs 105.