PNB branch issued unauthorised LoUs worth Rs 6,498 cr to three Nirav Modi firms, finds SFIO
Posted on 14th September 2018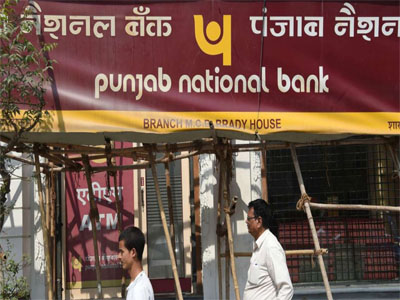 The Serious Fraud Investigation Office investigating companies linked to Nirav Modi has found that the three partnership firms controlled by him — Diamonds R US, Stellar Diamond and Solar Exports — had got issued unauthorisedly over 150 letters of undertaking (LoUs) aggregating to more than Rs 6,498 crore from the Brady House branch of Punjab National Bank, sources said. These LoUs were issued for making payment to overseas suppliers set up and controlled by Nirav Modi through dummy shareholders/directors, some of whom were former employees and interns of his two flagship companies, the investigation revealed.

The two flagship companies — Firestar International and Firestar Diamond International — have an exposure of over `4,000 crore from a consortium of banks.

The funds raised through LoUs were routed through various fictitious companies/entities for avoidance of detection and the ultimate beneficiary was Modi himself or entities related to him. These funds among other usage were used to inflate the financials of the group companies of Modi, the probe has found out.

The investigating agency is now examining whether some of the companies were mere shell companies incorporated for money laundering and camouflaging the beneficial ownership. "Investigation has revealed that Modi has set up a web of holding subsidiary structure, in India and overseas to run his businesses," a source said.

According to sources, analysis of the financials of the flagship companies reveal numerous imports and exports from subsidiary companies set up by Modi in the US, Hong Kong, Belgium, the UAE and Israel. Some of the overseas entities are both suppliers and buyers, and there are possibilities that some of the companies may be shell companies, the SFIO reckons.

Meanwhile, of the 107 companies and seven limited liability partnerships (LLPs) linked to the Modi and Choksi groups with regard to the nearly Rs 12,700-crore PNB fraud, the SFIO has found that 40 companies and four LLPs are directly or indirectly connected with Modi, while 67 companies and three LLPs are directly or indirectly related to Choksi, sources said.

Of the said 40 companies connected with Modi, four companies were dissolved and converted into LLPs, which were not doing any business operation. One company was amalgamated into Firestar International in 2007. Around 13 companies have already been "struck off", sources said. As many as 22 companies are "active" at present. Of these, 13 companies have either no business activities or minimal business activities.
Yes Bank recommends name of Brahm Dutt for post of Chairman: Sources
Posted on 18th December 2018
Yes Bank has recommended the name of its board member Brahm Dutt for the post of Chairman to the RBI, according to sources. The Chairman post fell vacant after the resignation of Ashok Chawla in November following issues related to probity. "The bank has sent the name of Dutt to the Reserve Bank for the Chairman post," a source said Tuesday.
---
Air India offer: Grab cheap late night flight tickets for as low as Rs 1,379; check routes, flight details
Posted on 18th December 2018
Air India offer: India's national carrier Air India has announced 'Night Flights' offer, using which flyers can book flights for as low as Rs 1,379 (all-inclusive). "Night Flights, beat peak rush hour at attractive fares," the air carrier said on its website. The customers can book Ahmedabad-Bengaluru late night flight (departure time: 0305; arrival time: 0525) for Rs 1,379. Other attractively priced routes include from Delhi to Coimbatore (departure time: 2115;
---
Mukesh Ambani's RIL in talks with Saudi Arabia for new refinery, petrochemicals projects
Posted on 18th December 2018
World's largest oil exporter Saudi Arabia and richest Indian Mukesh Ambani-run Reliance Industries are discussing joint investment in petrochemicals and refinery projects, the Saudi Oil Minister Khalid al-Falih said. Al-Falih, who has known Ambani for over a decade now, travelled to Udaipur earlier this month to attend the pre-wedding festivities of Ambani's daughter Isha's marriage with Ajay Piramal's son Anand.
---
PM Modi to launch projects worth Rs 41,000 cr in Maha tomorrow
Posted on 18th December 2018
Mumbai: In the lead up to the Lok Sabha and the state assembly elections next year, Prime Minister Narendra Modi on Tuesday will launch infrastructure and housing projects worth around Rs 41,000 crore in the state.

Modi, who will be in the state, will lay the foundation stone for Thane-Bhiwandi-Kalyan metro 5 and Dahisar-Mira Bhayander metro-9 in Kalyan in the neighbouring Thane district.
---
SBI may buy out Canara Bank's loans in Ratnagiri Gas
Posted on 18th December 2018
Mumbai: State Bank of India (SBI) is looking to buy out Canara Bank's loans of about ₹400 crore in Ratnagiri Gas and Power Pvt. Ltd (), the erstwhile Dabhol Power Co., said two people in the know. This is expected to be the first resolution under the inter-creditor agreement (ICA), which is part of the government's Project Sashakt aimed at resolving bad loans.
---
Be the first person to write a business review for PNB branch issued unauthorised LoUs worth Rs 6,498 cr to three Nirav Modi firms, finds SFIO