PNB branch issued unauthorised LoUs worth Rs 6,498 cr to three Nirav Modi firms, finds SFIO
Posted on 14th September 2018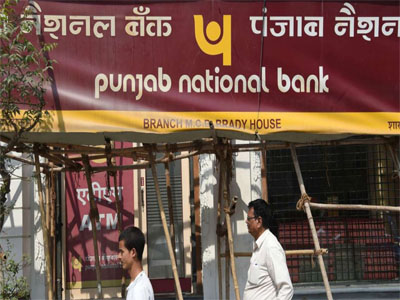 The Serious Fraud Investigation Office investigating companies linked to Nirav Modi has found that the three partnership firms controlled by him — Diamonds R US, Stellar Diamond and Solar Exports — had got issued unauthorisedly over 150 letters of undertaking (LoUs) aggregating to more than Rs 6,498 crore from the Brady House branch of Punjab National Bank, sources said. These LoUs were issued for making payment to overseas suppliers set up and controlled by Nirav Modi through dummy shareholders/directors, some of whom were former employees and interns of his two flagship companies, the investigation revealed.

The two flagship companies — Firestar International and Firestar Diamond International — have an exposure of over `4,000 crore from a consortium of banks.

The funds raised through LoUs were routed through various fictitious companies/entities for avoidance of detection and the ultimate beneficiary was Modi himself or entities related to him. These funds among other usage were used to inflate the financials of the group companies of Modi, the probe has found out.

The investigating agency is now examining whether some of the companies were mere shell companies incorporated for money laundering and camouflaging the beneficial ownership. "Investigation has revealed that Modi has set up a web of holding subsidiary structure, in India and overseas to run his businesses," a source said.

According to sources, analysis of the financials of the flagship companies reveal numerous imports and exports from subsidiary companies set up by Modi in the US, Hong Kong, Belgium, the UAE and Israel. Some of the overseas entities are both suppliers and buyers, and there are possibilities that some of the companies may be shell companies, the SFIO reckons.

Meanwhile, of the 107 companies and seven limited liability partnerships (LLPs) linked to the Modi and Choksi groups with regard to the nearly Rs 12,700-crore PNB fraud, the SFIO has found that 40 companies and four LLPs are directly or indirectly connected with Modi, while 67 companies and three LLPs are directly or indirectly related to Choksi, sources said.

Of the said 40 companies connected with Modi, four companies were dissolved and converted into LLPs, which were not doing any business operation. One company was amalgamated into Firestar International in 2007. Around 13 companies have already been "struck off", sources said. As many as 22 companies are "active" at present. Of these, 13 companies have either no business activities or minimal business activities.
World Cup 2019: ICC Dubai meeting likely to discuss India-Pak match in aftermath of Pulwama attack
Posted on 20th February 2019
After a top Board of Control for Cricket in India (BCCI) official suggested that the international cricket body does not have anything to do with the India-Pakistan match in the upcoming World Cup, a source from the ICC has responded to the same.

According to a tweet from ANI, an ICC source has said, There are chances that the India-Pakistan World Cup clash will be discussed on the sidelines of ICC meeting to be held in Dubai from 27th February.
---
India, Saudi Arabia agree on need to increase pressure on countries supporting terror: Modi
Posted on 20th February 2019
India and Saudi Arabia agreed on need to increase all possible pressure on countries supporting terrorism, Prime Minister Narendra Modi said on February 20 after holding talks with Saudi Crown Prince Mohammed bin Salman bin Abdulaziz Al Saud.

Mr. Modi and Mr. Salman explored ways to further deepen strategic ties against the backdrop of escalating tensions between India and Pakistan following the Pulwama terror attack.
---
Bad loans: SBI writes off Rs 10,000 cr; total by 19 PSU banks at Rs 41,000 cr
Posted on 20th February 2019
Loans written off by a clutch of 19 large and mid-sized public-sector banks (PSBs) in the December quarter of FY19 rose 34% year-on-year (y-o-y) to nearly Rs 41,000 crore, contributing to a reduction in their non-performing assets (NPAs). These banks had written off loans worth only `33,259 crore in Q2FY19, up 24% y-o-y, indicating a gathering of pace in the write-off exercise.

Vijaya Bank saw the steepest increase in write-offs — 243 times y-o-y to Rs 487 crore in Q3FY19. This was followed by IDBI Bank, which saw a 4,783% y-o-y rise in write-offs to Rs 562 crore in Q3FY19.
---
Tata Motors staff get Rs 9,000 wage hike under pact
Posted on 20th February 2019
Tata Motors has signed a long-term wage settlement (LTS) agreement with its employees that will see workmen get a wage rise of Rs 9,000 per month along with other incentives based on performance. Around 6,500 workmen from the Pune plant will benefit from this agreement.

The Tata Motors management and the Tata Motors Employees Union in Pune signed the LTS on Monday. This is the first time that negotiations for the commercial vehicle (CVBU) facility and the passenger vehicle (PVBU) facilities in Pune were conducted jointly. Traditionally, there used to be a six-month lag between the two wage agreements.
---
Big setback for RCom: Supreme Court holds Anil Ambani guilty of contempt in Ericsson default case
Posted on 20th February 2019
In a major setback, the Supreme Court has held Anil Ambani guilty of contempt in Ericsson default case, and also directed RCom to pay balance payment of Rs 450 crore to Ericsson in 4 weeks. Notably, in case of default of payment to Ericsson, Anil Ambani will be sent to jail for 3 months, CNBC Tv18 reported Supreme Court as saying. Anil Ambani wilfully did not pay Rs 550 crore to Ericsson, and he a 'cavalier' approach, noted the apex court.
---
Be the first person to write a business review for PNB branch issued unauthorised LoUs worth Rs 6,498 cr to three Nirav Modi firms, finds SFIO