EASEMYTRIP PARTNERS WITH IRCTC
Posted on 25th August 2018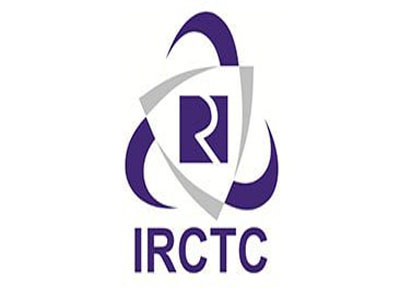 EaseMyTrip in association with the PhonePe app a Mobile payment platform, has partnered with Indian Railway Catering and Tourism Corporation (IRCTC) to facilitate digital payment on the IRCTC Rail Connect Android app. The partnership will enable the PhonePe users to use their bank accounts to pay for their travel bookings made through Easemytrip via UPI, credit and debit cards, and PhonePe digital wallets.

PhonePe is already available on MakeMyTrip, ClearTrip, EaseMyTrip, Akbar Travels, Abhibus and several other travel booking platforms as a payment option.

"We are happy to partner with PhonePe and enable our customers for using their PhonePe app to make payments. This is lined up with our vision to make PhonePe one of the most open payment platforms, where customers can utilize all types of payment instruments of their choice," said Mr. Nishant Pitti, CEO of EaseMyTrip.com.

At present, EaseMyTrip.com is one of the fastest growing travel agencies of India with a network of 42,000 Travel agents, 1200 Franchise Outlets, 1800 Corporate, 140 Distributors, and 640 Whitelabel solutions.
Get FDA license or face shutdown: Goa govt warns high-end restaurants
Posted on 29th February 2020

The Goa government on Saturday warned all high-end restaurants operating along the coastal belt in the state to obtain the Food and Drugs Administration (FDA) licence within a month or face shutdown.

The warning comes amid concerns over rising food adulteration and use of carcinogenic chemicals in fruits and vegetables by traders.
---
AGR dues: Bharti Airtel pays ₹3,004 crore as full and final settlement
Posted on 29th February 2020

Bharti Airtel said it has paid an amount of ₹3,004 crore towards the full and final settlement of its adjusted gross revenues (AGR) dues in addition to ₹10,000 crore already paid on February 17, 2020 on behalf of the Bharti Group of Companies.

The company added that it has also deposited an additional amount of ₹5,000 crore as an ad-hoc payment (subject to subsequent refund or adjustment) to cover differences, if any, arising from the reconciliation exercise with the Department of Telecommunication (DoT).
---
'Pakistan Army Epicenter Of International Terrorism': Pak minorities protest during UN human rights meet in Geneva
Posted on 29th February 2020

A poster was displayed before the Broken Chair monument in Switzerland's Geneva on Sunday, which condemned Pakistan for being the 'epicenter' of global terrorism. The poster was put up by Pakistan's minorities, to protest against the Pakistan Army's actions, during the ongoing 43rd session of the United Nations Human Rights Council.

The minorities in Pakistan demanded that the United Nations take strict action against Islamabad for its covert support and funding to terror outfits.
---
US, Taliban set to sign historic peace deal today; Indian envoy to attend
Posted on 29th February 2020

The much-anticipated peace deal between the United States and Afghanistan's Taliban is set to be signed in Qatar's Doha on Saturday. Envoys of more than 30 countries, including India, are expected to attend, news agencies reported.

US-Taliban peace deal is set to be signed today evening in Doha (Qatar), Indian envoy is among 30 countries invited to witness the event, ANI reported quoting sources.
---
FB, Twitter, Google threaten to shut services in Pak over new internet law
Posted on 29th February 2020

A coalition comprising digital media giants Facebook, Google and Twitter (among others) have spoken out against the new regulations approved by the Pakistani government for social media, threatening to suspend services in the country if the rules were not revised, it was reported.

In a letter to Prime Minster Imran Khan earlier this month, the Asia Internet Coalition (AIC) called on his government to revise the new sets of rules and regulations for social media, The News International reported on Friday.
---
Be the first person to write a business review for EASEMYTRIP PARTNERS WITH IRCTC