Infosys CFO exit: JP Morgan says company struggling to keep top management flock together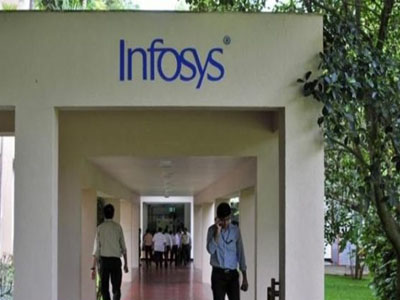 Infosys CFO exit: After Infosys CFO MD Ranganath announced his voluntary resignation, JP Morgan said that the development is likely to cause the shares to take a breather. Notably, Infosys CFO resignation comes just seven months after India's second-biggest software services exporter appointed a new Chief Executive Officer at the helm following Vishal Sikka's exit. The Infosys board said in a stock exchange filing on Saturday it had accepted the resignation of CFO M.D. Ranganath, appointed to the post in 2015. "After a successful career spanning 18 years in Infosys including as CFO for the last 3 crucial years, I now plan to pursue professional opportunities in new areas," MD Ranganath said on tendering his resignation.
Taking stock of this development, JP Morgan said that the company is unable to keep its top management flock together. "Key exit at the top level is a disappointing development," JP Morgan noted. The exit may also raise an insiders versus outsiders debate, according to the research firm. Infosys shares were trading at Rs 1,397.8, down by nearly 2.2%. Interestingly, Infosys shares are trading at near all-time high levels, given robust results and an optimistic management guidance in the latest quarter. In the last one year, Infosys shares have returned more than 60%. The returns have been in significant in the last 6 months too, at about 35%. In the latest quarter, Infosys has reported a net profit of Rs 3,612 crore implying a rise of 3.5% on year, including impact of Rs 270 crore on account of reduction in the fair value of assets held for sale.
"Infosys announced that the Board of Directors at its meeting today accepted the resignation of M.D. Ranganath as the Chief Financial Officer and a key managerial personnel," Infosys said in the statement. The board will immediately commence the search for the next Chief Financial Officer, Infosys said.
"With Ranga as CFO, the company has in the last 3 crucial years, delivered a strong and resilient financial performance on multiple fronts, implemented an efficient capital allocation policy and earned the respect of all stakeholders through enhanced value creation. On behalf of the Board, I thank Ranga for his excellent contribution to the company and wish him all the very best in his endeavors," Nandan M Nilekani, Chairman of the board said.