HPCL to raise 12,000 crore via NCDs, bonds
Posted on 13th August 2018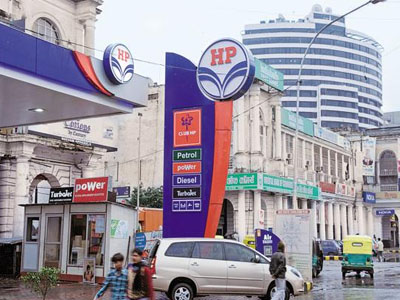 Mumbai: State-run Hindustan Petroleum Corp. Ltd (HPCL) has sought shareholder nod to borrow as much as 12,000 crore by selling debentures and bonds, according to its FY18 annual report. "Approval of the members of the company by way of special resolution is sought for private placement of unsecured/secured redeemable non-convertible bonds (NCDs)/debentures up to 12,000 crore (from domestic as well as overseas markets) in aggregate during the period of one year from the date of passing the special resolution by the members," HPCL said in its annual report.

"To leverage the high demand potential and capitalize on the growth opportunities in the hydrocarbon sector, your company has planned large scale investments for enhancing the refining capacities and build marketing infrastructure," said M.K. Surana, chairman and managing director of HPCL, in his address to shareholders. It also seeks to set up petroleum, oil and lubricants depots, liquefied petroleum gas plants; aviation service facilities and lube blending plants in this fiscal year.

HPCL is also exploring opportunities to grow its lubricants business across Asia, West Asia and Africa. "A detailed market entry strategy has been worked out and a concrete business plan is being developed for these countries," said the report.

To execute its plans, HPCL has formed a unit, HPCL Middle East FZCO, at the Dubai Airport Free Zone Area in the United Arab Emirates and has also appointed a distributor in Myanmar to start sales. "Corporation has plans to significantly increase the lube sales volume in Myanmar," it added.

Under the Visakh Refinery Modernization Project (VRMP), HPCL is expanding its refinery in Visakhapatnam to 15 million metric tonnes per annum (mmtpa) from 8.33 mmtpa. The move will enable the company to produce Bharat Stage-VI grade petrol and diesel. It is also expanding its Mumbai refinery to 9.5 mmtpa from 7.5 mmtpa.

Besides, it is expanding the Mundra-Delhi pipeline (MDPL), Visakh-Vijayawada-Secunderabad pipeline (VVSPL), Ramanmandi-Bahadurgarh pipeline (RBPL), the new extension pipeline from Palanpur to Vadodara with associated terminal facilities and new Vijayawada Dharmapuri pipeline.
17 US states, DC file lawsuit against Trump's new visa policy for students
Posted on 14th July 2020
As many as 17 US states and the District of Columbia have filed a lawsuit against the Trump administration's new visa policy for international students, calling it a "cruel, abrupt, and unlawful action to expel them amidst the COVID-19 pandemic.

In its July 6 order, the US Immigration and Customs Enforcement (ICE) declared that the nonimmigrant students with F-1 and M-1 visas attending schools operating entirely online or taking only online courses will not be permitted to remain in the United States.
---
Telangana coronavirus update: State reports 1,550 new cases, 9 deaths
Posted on 14th July 2020
A total of 1,550 COVID-19 cases and nine deaths were reported in Telangana on Monday, said the state's health department.

The state's total COVID-19 cases now stand at 36,221, including 12,178 active cases and 23,679 recoveries.

The deadly virus has so far claimed 365 lives in the State.
---
Gold prices today at Rs 49,050 per 10 gm, silver jumps to Rs 52,210 a kg
Posted on 14th July 2020
Gold prices on Tuesday jumped to Rs 49,050 from Rs 49,010 per 10 gram, while silver climbed to Rs 52,210 from Rs 52,000 per kilogram, according to Good Returns website.

Gold jewellery prices vary across India, the second-largest consumer of the metal, due to excise duty, state taxes, and making charges.
---
5Paisa Capital hits 52-wk high after posting first-ever quarterly profit
Posted on 14th July 2020
Shares of 5Paisa Capital were locked in 5 per cent upper circuit at Rs 324.60 on the BSE on Tuesday after the company posted net profit of Rs 3.74 crore in June quarter (Q1FY20), against net loss of Rs 55 lakh in the year-ago quarter.

The company has reported quarterly profits for the first time since the launch of 5Paisa in March 2016. The stock was trading at its 52-week high level.
---
Tata Communications hits over 2-year high; stock zooms 112% in 3 months
Posted on 14th July 2020
Shares of Tata Communications were locked in the 5 per cent upper circuit for the second straight day on the BSE at Rs 700.55 on Tuesday, hitting an over two-year high in an otherwise weak market.

The stock of the Tata group company was trading at its highest level since December 15, 2017. In the past three months, it had rallied 112 per cent after the company delivered strong operating performance during the January-March quarter (Q4FY20). In comparison, the S&P BSE Sensex was up 18 per cent during the period.
---
Be the first person to write a business review for HPCL to raise 12,000 crore via NCDs, bonds