ONGC is HPCL promoter, no confusion about it, says Dharmendra Pradhan
Posted on 10th August 2018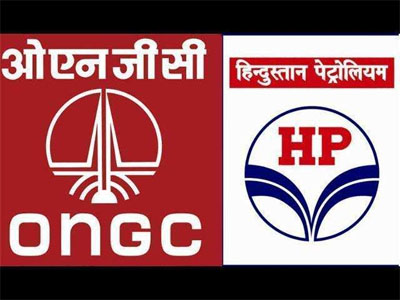 Petroleum minister Dharmendra Pradhan on Thursday said national oil explorer ONGC is the promoter of oil marketing company HPCL and "there should be no confusion about it". FE had earlier reported that though HPCL was taken over by ONGC in January this year, the former is yet to recognise the upstream major as its promoter in the mandatory quarterly filings with the stock exchanges.

In the filings for Q4FY18 and Q1FY19 with both the BSE and NSE, HPCL clubbed ONGC, which owns its 51.11% share, with 'public shareholders' while still mentioning the President of India (read the Union government) as its promoter with 0% stake. ONGC has written to HPCL asking to make necessary changes in its filings.

The state-run explorer had to fork out Rs 36,915 crore to acquire a majority stake in HPCL on being prodded by the government, which wanted to boost its non-debt capital receipts. MK Surana, chairman and managing director of HPCL, on Thursday told reporters, "Whatever we did, are doing and will be doing is as per our understanding of the institutes and Sebi rules."

An ostensible purpose of the deal was to further the government's policy of creating an integrated oil major to compete with global and domestic private players. Prior to acquisition, HPCL was on the Fortune Global 500 list ranked 384 (2016) while ONGC was not on the list. Thanks to majority stake in HPCL, ONGC is now ranked 197 (2017) on the list. The Fortune Global 500 is an annual ranking of the top 500 corporations worldwide as measured by revenue.
Tata Motors plans to add 100 new passenger vehicle outlets by FY 20 end
Posted on 9th December 2019

Auto major Tata Motors plans to add 100 sales outlets for passenger vehicles by the end of the current fiscal as it aims to enhance its reach in the country, a senior company official said.

The company, which has around 860 sales outlets spread across the country, has already added up around 100 outlets in the current financial year till now.
---
Yes Bank objects to Blackstone's buyout of Coffee Day's tech park
Posted on 9th December 2019
Beleaguered Coffee Day Enterprises Ltd.'s sale of its technology park to Blackstone Group Inc. is stalled as one of its creditors hasn't approved the deal, people with the knowledge of the matter said.

Yes Bank Ltd. hasn't issued the so-called no objection certificate as it's seeking assurances on repayments of other loans taken by Coffee Day, said the people, asking not to be identified as the information isn't public. All other creditors have approved the transaction, the people said.
---
In 8th cut this year, SBI reduces MCLR by 10 bps across all tenors
Posted on 9th December 2019

Country's largest lender State Bank of India has reduced its MCLR (Marginal Cost of Funds based Lending Rate) by 10 basis points across all tenors.

The one year MCLR has come down to 7.90 per cent per annum from 8.00 per cent per annum with effect from December 10, 2019.
---
Sonia Gandhi turns 73; PM Modi wishes Congress president
Posted on 9th December 2019
Top Congress leaders extended birthday wishes to party chief Sonia Gandhi, who turned 73 on Monday.

Prime Minister Narendra Modi also wished Gandhi, tweeting, Birthday wishes to Mrs. Sonia Gandhi Ji. Praying for her long life and good health.
---
Maharshtra Seamless surges 4% on bagging order from ONGC
Posted on 9th December 2019

Shares of Maharashtra Seamless rose 3.7 per cent to Rs 373 on the BSE on Monday on receipt of an order from Oil and Natural Gas Corporation (ONGC) worth Rs 500 crore.

In an exchange filing, the company said it has bagged order for supply of seamless castings to ONGC.
---
Be the first person to write a business review for ONGC is HPCL promoter, no confusion about it, says Dharmendra Pradhan