Essar Oil may sell 30% stake in Raniganj CBM block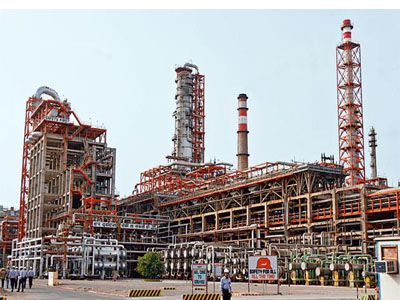 Mumbai: Essar Oil and Gas Exploration and Production Ltd is planning to sell as much as 30% in its flagship coal-bed methane (CBM) block in Raniganj, West Bengal, said two people familiar with the development. Essar Oil, which completed the $12.9 billion sale of its refining and distribution business to a consortium led by Russia's Rosneft PJSC last August, operates the coal-based methane business and a refinery in the UK. "Essar Oil and Gas Exploration and Production is looking for partners in the CBM field and thus offering up to a 30% stake," said a senior Essar Oil executive, who did not wish to be named. He declined to disclose details.
The Raniganj CBM field could be valued at $2 billion according to energy consultants, and selling a 30% stake could rake in $ 600 million for the company.
In an emailed response, a spokesperson for Essar Oil said: "We categorically deny the assertions made." Essar is currently producing close to 1 mmscmd (million metric standard cubic meters per day) of gas from about 350 wells in Raniganj. It aims to double the output by the end of this year and sustain the level for the next few years.
The second person cited above said Essar Oil may use proceeds from the potential stake sale to expand its CBM operations.
The Raniganj (East) block has sizeable CBM reserves with 25-30 years of field life. For the offtake of the increased gas production, Essar said it already has the required partnerships with customers.
The company has so far invested 4,000 crore in the Raniganj project.
Essar owns CBM mining rights in five coalfields with an area of 2,700 sq. km and prospective resources of about 10 trillion cubic feet. Raniganj is one of five CBM blocks owned by Essar. The others are Rajmahal in Jharkhand, Talcher and Ib valley in Odisha and Sohagpur in Madhya Pradesh.
The other four CBM blocks are in the exploration stage. Essar plans to begin on ground physical activity in two other blocks in this financial year.
CBM is a natural gas stored or absorbed in coal seams and contains 90-95% methane. According to the Directorate General of Hydrocarbons, India has the fifth-largest proven coal reserves in the world, and therefore, holds significant prospects for exploration and exploitation of CBM.
With most of the required gas compression and transmission facilities already in place, Essar expects only incremental capital expenditure going forward. This would be funded through a mix of debt and equity, the company said.
Other than Essar, Great Eastern Energy Corp. Ltd (GEECL) and Reliance Industries Ltd are the two existing players selling CBM gas in the market.