ITC net up 10% as excise duty expenses drop significantly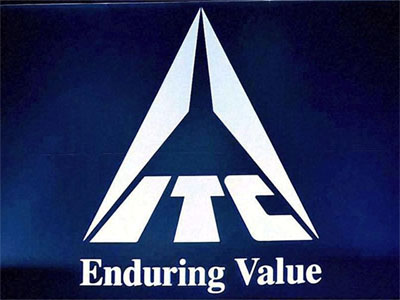 Beating market expectations, cigarette-to-hotel-to-FMCG major ITC on Thursday reported a 10.08% year-on-year (y-o-y) rise in its standalone net profit to Rs 2,818.68 crore for the first quarter ended June 30, with total expenses falling and revenue from the non-cigarette FMCG business soaring during the period.
Revenue from operations of the country's largest cigarette maker witnessed 21.2% y-o-y decrease to Rs 10,874.59 crore during the June quarter from Rs 13,800.42 crore during the corresponding period of last fiscal as revenue from the cigarette business declined 41.56% y-o-y at Rs 5,127.59 crore, according to a stock exchange filing.
The figures on revenues, however, are not comparable as revenue from operations are net of GST after the implementation of the new tax regime from July, 2017.
The company, in a statement, said steep escalation in tax incidence under the GST regime continued to weigh on its cigarettes business performance. Operating profit from the cigarette business increased by 8.68% y-o-y to `3,558.39 crore during the quarter under review. Other FMCG businesses posted a whopping nine times growth year-on-year in operating profit at Rs 50.12 crore during the April-June period.
For ITC, other FMCG businesses comprise branded packaged foods, lifestyle retailing, education & stationery products, personal care products and safety matches, among others. The company said in this segment robust growth in Ebitda (up 86% to `128 crore) during the period under review was driven by enhanced scale, product mix enrichment and cost management initiatives, notwithstanding higher investments in brand building and gestation costs of new categories.
Significantly, during the first quarter of FY19 the diversified conglomerate's total expenses declined by 32.5% y-o-y at `6,978.50 crore.