Jio bets big on Artificial Intelligence, to solve real time problems in India
Posted on 12th July 2018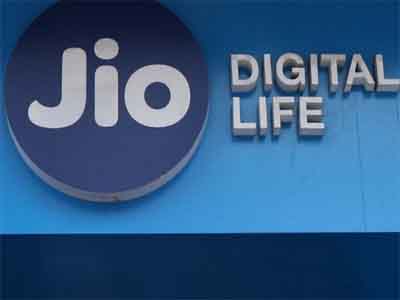 Reliance Jio aims to reimagine India with artificial intelligence (AI), Shailesh Kumar, chief data scientist of Jio, said, adding the telco would deploy AI to solve real-time problems in India. Jio believes that mobile network and data can be provided at low costs by deploying scalable AI, lowering tariffs. The timeline for the technology to be rolled out is yet to be announced. Speaking at the Nasscom Democratizing AI summit, Kumar said Jio continues to expand its telecom infrastructure to remotest areas in the country as the first step.

A scalable AI system will then be deployed, he explained, to add value to sections society that did not have access to mobile and data connectivity. Kumar said his firm will, from scratch, solve the Indian use cases. As part of this initiative, core AI capabilities like speech to text, with variations in accents across all Indian languages, will be made available to the users.

"The diversity of the country makes this process even more complex unlike the Western world where they deal mostly with only one language," he added. Kumar said the company will not violate privacy laws. There will be a privacy guideline framework and human intervention will be made a norm in managing user data. In addition to these, there will be different levels of user data offuscation that will improve privacy.
---
Maruti Suzuki feels the heat, loses market share
Posted on 15th November 2018
MUMBAI: It has been a classic case for the Indian passenger vehicle market in the last 5-7 years: if Maruti Suzuki sneezes, the market catches a cold.

So, the overall Indian passenger vehicle market fell into negative category in the quarter ended September with sales falling 3.6% year-on-year to 870,804 when Maruti Suzuki sales dropped 1% to 449,834.
---
Air India eyes Rs 800 crore from sale of over 70 properties
Posted on 15th November 2018
MUMBAI: Loss-making national carrier Air India plans to mop up Rs 700-800 crore by selling over 70 residential and commercial properties spread across the country, a senior airline official said Thursday.

This fresh bid is a part of the airline's real estate assets monetisation plan approved by the then UPA government in 2012.
---
Mary Kom sets eyes on sixth world crown
Posted on 15th November 2018
New Delhi: Home favourite M. C. Mary Kom will look to grab her historic sixth crown when she will begin her campaign at the Aiba Women's World Boxing Championships at the Indira Gandhi Stadium here from Thursday.

The 35-year-old, who will fight in the 48kg, is tied with Katie Taylor on five golds and one more will make her the most successful woman boxer in history since the Irish pugilist is now a Pro.
---
Infosys to hire 500 American techies in Texas
Posted on 15th November 2018
Bengaluru: Tech major Infosys will hire 500 American workers in Texas where the company is setting up a Technology and Innovation Hub, a specialised facility for telecommunications, retail and banking sectors.

Infosys in May 2017 said it would hire 10,000 American workers by 2019 and the company has already hired over 6,200 of them since it made this people announcement.
---
Be the first person to write a business review for Jio bets big on Artificial Intelligence, to solve real time problems in India