COAI FLAGS CONCERNS ON TRAI'S DRAFT PESKY CALL NORMS; SEEKS COST-BENEFIT MATH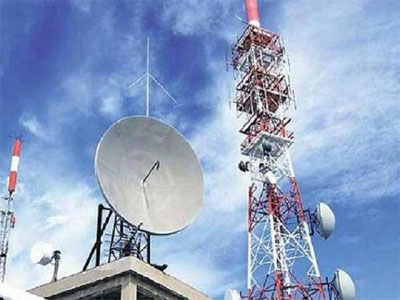 Cellular Operators' Association of India (COAI) has raised concerns over Trai's draft rules to curb pesky calls, stating that they do not effectively deal with pain-points faced by users.
The industry body of large mobile operators has insisted on a "cost-benefit analysis" before financially-stressed telcos are asked to overhaul the existing system.
COAI, in its response to Telecom Regulatory Authority of India's (Trai) proposed regulations to control pesky calls and unwanted telemarketing messages, has also spoken out against imposing financial disincentives on operators.
It said that telecom companies have made all out efforts to considerably reduce such complaints, and "hence should not be penalised for unwarranted actions of some subscribers".
"We are of the view that operators have made all the efforts that have considerably reduced their (UCC) unsolicited commercial communication complaints to a very low level and, hence, should not be penalised for unwarranted actions of some subscribers," COAI said in its written submissions to Trai.
Trai, last month, mooted the introduction of blockchain-based framework, apparently first-of-its-kind in the world, to prevent unauthorised access of subscribers data, and enhance confidentiality.
Trai has sought tightening of the rules around unwanted telemarketing calls and messages, and proposed penalty of up to Rs 76 lakh per month on violators.
Mooting a concoction of technology and regulation, and tools to check rule violators, Trai's proposed norms also require third parties to seek customers' consent for the type of messages they wish to receive.
The issue of controlling unwanted telemarketing communication assumes significance as almost 30 billion unsolicited messages are purportedly exchanged each month on telecom networks, as per some sector estimates.
The Telecom Commercial Communications Customer Preference Regulations 2018 draft - for which regulator has sought public feedback - proposes that mobile subscribers should be able to revoke permission anytime that they have given to a commercial entity through mobile app, website or SMS, and the same should be updated in the blockchain based system within 24 hours.
But outlining its analysis, COAI said that a number of obligations in the draft regulations require operators to plough in money to overhaul the current systems and invest in new technology. This, it said, is at a time when the sector is going through "one of its most disruptive phases", and reeling under a debt of Rs 7.6 lakh crore.
"Hence we would like to submit that the authority should undertake and provide cost-benefit analysis in consultation with all stakeholders before finalising the draft regulation on unsolicited commercial communications," COAI said.
One of the issues flagged by the industry body includes voice call from unregistered telemarketers, which COAI insists the draft regulation has not effectively addressed.
It has further said, "The draft regulations do not address the present issues in the existing framework and, hence, the investments and huge processes would be an over-head, without benefitting the consumers or the telecom service providers."