Truecaller set to make deals with Chillr to foray into digital payments
Posted on 14th June 2018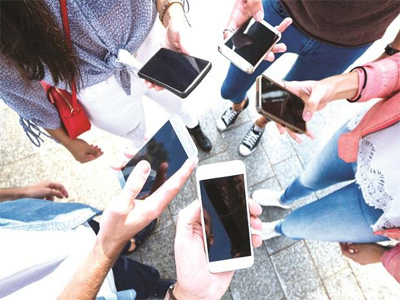 Phone number search engine Truecaller on Wednesday announced a strategic investment into the payments space in India by acquiring Chillr, the country's first multi-bank payments app.

Truecaller co-founder and chief strategy officer Nami Zarringhalam said the founders of Chillr — Sony Joy, Anoop Sankar, Mohamed Galib and Lishoy Bhaskaran — will join Truecaller.

Sony Joywill be the vice-president of Truecaller Pay.

Zarringhalam said the company intended to leverage its full reach of over 150 million users in India as well as its 300-plus existing partnerships in the country.

"By acquiring Chillr, we are reaffirming our commitment to mobile payments and strengthening our plans to raise its adoption amongst our user base," Zarringhalam said.

He, however, did not disclose the amount paid and the terms and conditions for acquiring the Chillr, which was launched in 2014.

Truecaller has 65 employees in India.

Chillr co-founder Sony Joy said: "While ICICI partnership is already there with Truecaller, going forward we will have multiple bank partnerships also. We are doing a multi-bank model with UPI. So you will see lot more banks on the platform working closely with us."

On the issue of privacy getting breached and wrong details fed into Truecaller's system, Zarringhalam said: "What started to happen was that people started tagging other users. That was an issue.

A couple of months back we rolled out the capabilities of users themselves being able to determine what their types were."
L&T buys shares of Mindtree worth Rs44 crore through open market
Posted on 23rd May 2019
MUMBAI: Construction major L&T on Thursday bought shares worth about ₹44.16 crore of Mindtree through open market transactions.

According to the bulk deal data available with the NSE, the firm bought over 0.45 million shares, at an average price of ₹979.91 a share.
---
Paytm Payment bank turns profitable: Reports net profit of Rs 19 crore in FY19
Posted on 23rd May 2019
Paytm Payments Bank Limited (PPB) Thursday said it has turned profitable within its second year of operation, reporting a profit of Rs 19 crore for the financial year 2018-2019. PPBL claimed to lead mobile banking transactions with over 19 per cent market share as of March 2019.

"Nearly a third of the total mobile banking transactions in India are powered by PPB and it processes over Rs 3 lakh crore worth of digital transactions on an annualised basis," the company said in a statement.
---
NSE gets interim relief from SAT in co-location case
Posted on 23rd May 2019
The Securities Appellate Tribunal (SAT) on Wednesday stayed Sebi rulings that directed the National Stock Exchange to disgorge profits of over Rs 625 crore in the co-location case.

However, the tribunal directed the bourse to deposit Rs 625 crore with Sebi in two weeks. The exchange would have to continue to deposit revenues from the co-location facility to an escrow account.
---
Rupee rises 26 paise to 69.40/USD in early trade ahead of Lok Sabha elections outcome
Posted on 23rd May 2019
The rupee appreciated by 26 paise to 69.40 against the US dollar in opening trade Thursday, as counting of votes for the seven-phase Lok Sabha elections began across the country.

The counting exercise is on in over 4,000 counting centres. Most of the exit polls have predicted that the BJP-led National Democratic Alliance (NDA) is on course to retain power for a second term.
---
Hulst BV acquires additional 98,100 shares in NIIT Technologies
Posted on 23rd May 2019
New Delhi: Hulst BV has acquired additional 98,100 shares of NIIT Technologies from the open market, taking its shareholding in the mid-sized Indian IT firm to 32.04 per cent, a regulatory filing said on Thursday.

On Wednesday, Hulst BV had acquired 1.23 lakh shares of NIIT Technologies taking its shareholding in the company to 31.88 per cent.
---
Be the first person to write a business review for Truecaller set to make deals with Chillr to foray into digital payments