Truecaller set to make deals with Chillr to foray into digital payments
Posted on 14th June 2018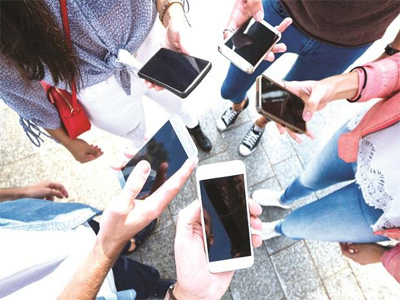 Phone number search engine Truecaller on Wednesday announced a strategic investment into the payments space in India by acquiring Chillr, the country's first multi-bank payments app.

Truecaller co-founder and chief strategy officer Nami Zarringhalam said the founders of Chillr — Sony Joy, Anoop Sankar, Mohamed Galib and Lishoy Bhaskaran — will join Truecaller.

Sony Joywill be the vice-president of Truecaller Pay.

Zarringhalam said the company intended to leverage its full reach of over 150 million users in India as well as its 300-plus existing partnerships in the country.

"By acquiring Chillr, we are reaffirming our commitment to mobile payments and strengthening our plans to raise its adoption amongst our user base," Zarringhalam said.

He, however, did not disclose the amount paid and the terms and conditions for acquiring the Chillr, which was launched in 2014.

Truecaller has 65 employees in India.

Chillr co-founder Sony Joy said: "While ICICI partnership is already there with Truecaller, going forward we will have multiple bank partnerships also. We are doing a multi-bank model with UPI. So you will see lot more banks on the platform working closely with us."

On the issue of privacy getting breached and wrong details fed into Truecaller's system, Zarringhalam said: "What started to happen was that people started tagging other users. That was an issue.

A couple of months back we rolled out the capabilities of users themselves being able to determine what their types were."
Made-in-India electric cars from Mercedes-Benz soon as it bets big on EVs
Posted on 20th June 2018
German automaker, Mercedes-Benz is betting big on electric cars globally and also believes that electric cars will play a crucial role as India gets ready to adapt to future of mobility. A report on TOI confirmes that Mercedes-Benz has plans to manufacture electric cars from its plant in Chakan, Pune. The company has already confirmed that it will launch on BSVI compliant diesel engine cars and SUVs in India and now expect many a range of hybrid and electric cars from Mercedes-Benz in India soon.
---
India shelves Air India sale plan after failing to attract buyers – reports
Posted on 20th June 2018
India has shelved its sale of Air India after failing to attract buyers, local media quoted a government minister as saying – a decision that could exacerbate the carrier's financial woes and representing a setback for government efforts to cut debt. Civil Aviation Minister Suresh Prabhu said plans to privatise the carrier have been dropped for now due to factors such as the looming election and high oil prices, according to Times of India which cited news agency PTI.
---
Merger-bound Idea Cellular completes VoLTE expansion
Posted on 20th June 2018
Idea Cellular on Tuesday said it has completed the rollout of VoLTE services in all its 20 4G circles with the country's third largest telecom operator announcing the launch of VoLTE in five circles — Himachal Pradesh, Odisha, Assam, North East Service Area (NESA) and Jammu & Kashmir.

"With the completion of the last phase of VoLTE rollout, Idea is now the only operator to offer pan India integrated 2G, 3G, 4G and VoLTE services.
---
Former RBI Deputy Governor Rama Subramaniam Gandhi joins Paytm as Advisor
Posted on 20th June 2018
One97 Communications, which runs Paytm, has appointed former RBI Deputy Governor Rama Subramaniam Gandhi as an advisor. Gandhi will bring his years of knowledge and experience on payment systems, regulations, compliance and corporate governance, the company said in a statement. Gandhi was a member of the first Monetary Policy Committee.
---
Sensex opens in green, up 130 points in early trade
Posted on 20th June 2018
The BSE Sensex rebounded over 130 points in opening trade today, reversing its two-session losing streak on value-buying in select blue-chips amid a strengthening rupee.

Overseas, mixed trend at other Asian markets also influenced trading sentiments here. The rupee recovered from its nearly one-month low by strengthening 32 paise to 68.06 against the US dollar in early trade today. The 30-share BSE index was trading higher by 130.41 points, or 0.37%, to 35,417.15 in early trade today.
---
Be the first person to write a business review for Truecaller set to make deals with Chillr to foray into digital payments