Refrain from making defamatory statements against Reliance Jio: HC to COAI
Posted on 1st June 2018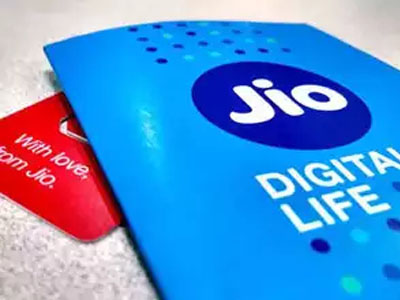 The Delhi High Court on Thursday asked the Cellular Operators Association of India (COAI) and its director-general Rajan S Mathews to refrain from making disparaging and defamatory statements against Mukesh Ambani-led Reliance Jio Infocomm (Jio) Justice Yogesh Khanna, while issuing notice to Mathews, expressed doubt about the use of phrases like "back door operator", "skullduggery", "deep pockets and monopolistic designs" against Reliance Jio. "I doubt whether the phrases/words used… would fall within the phrase 'fair comments' and hence the plaintiff (RJio) has been able to make out a prima facie case."

Mathews had argued that whatever comments were made are the "fair comments" and do not come within the purview of the definition of defamation. The judge posted the matter for further hearing on August 28. RJio had moved the HC seeking to restrain Mathews from continuing to make maliciously false, disparaging and defamatory statements and to take down all such content published by them.

It said that Mathews' statements were aimed to initially thwart its entry into the market and later to stifle its growth. It further said that COAI's attempt was to advance the commercial interest of its majority members Bharti Airtel, Vodafone India and Idea Cellular.

The tussle between COAI and RJio began after the Telecom Regulatory Authority of India came out with its amendments to the Telecommunications Tariff Order on February 16, where the regulator defined predatory pricing for the first time and also amended the definition of ascertaining a significant market player.
Sensex jumps over 800 points as exit polls suggest NDA's victory
Posted on 20th May 2019
Mumbai: Domestic financial markets cheered exit poll results showed that ruling NDA is likely to will the general Lok Sabha elections on Monday, with the benchmark BSE Sensex skyrocketing over 900 points, and the rupee appreciating 79 paise against the US dollar.

After soaring over 962 in early session, the 30-share index pared some gains and was trading 687.63 points, or 1.81 per cent, higher at 38,618.40. In similar movement, the broader NSE Nifty was trading 203.05 points, or 1.78 per cent, up at 11,610.20.
---
Rupee opens higher at 69.49 per dollar against the previous close of 70.22
Posted on 20th May 2019
The Indian rupee opened higher by 73 paise at 69.49 per dollar on Monday morning against the previous close 70.22 after the exit polls predicted landslide victory for Modi-led Bharatiya Janata Party (BJP) in Lok Sabha elections 2019. The final results will be announced on May 23. The experts said market gains would be kept in check ahead of the vote counting this week on Thursday. The global tensions and foreign investment flows will also drive the rupee besides major event of elections.
---
Trade wars: Google pulls Android from Huawei, deals blow to mobile business
Posted on 20th May 2019
Alphabet Inc.'s Google will cut off the supply of hardware and some software services to Huawei Technologies Co. to comply with a Trump administration crackdown on the Chinese telecoms giant, a person familiar with the matter said.

Huawei will only be able to access the public version of Google's Android mobile operating system, the world's most popular smartphone software. It won't be able to offer proprietary apps and services from Maps and search to Gmail, said the person, who requested anonymity speaking about a private matter.
---
ICICI Prudential Sadvings Fund's 75-80% exposure is in AAA-rated securities
Posted on 20th May 2019
Rohan Maru is the lead manager of the fund and he started managing it in September 2013. Maru has eight years of experience in the daily cash management and liquidity analysis of fixed income funds.

Rahul Goswami continues as co-manager. His role here involves overseeing the investment process and contributing to a macroeconomic view.
---
Sri Lanka marks a decade of the end of civil war
Posted on 18th May 2019
Sri Lanka, still reeling under the scars of the Easter Sunday bomb blasts, Saturday marked 10 years of the end of the nearly brutal civil war between the government and the LTTE even as it came under criticism for failing to ensure justice for the victims.

The Sri Lankan government on May 18, 2009 killed Liberation Tigers of Tamil Eelam ( LTTE) chief Velupillai Prabhakaran in the coastal village of in Mullaittivu,
---
Be the first person to write a business review for Refrain from making defamatory statements against Reliance Jio: HC to COAI