Refrain from making defamatory statements against Reliance Jio: HC to COAI
Posted on 1st June 2018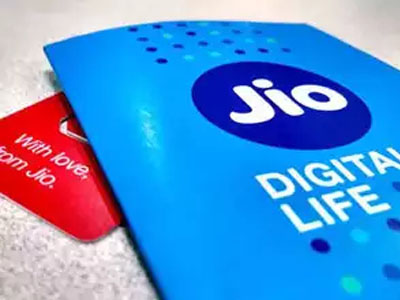 The Delhi High Court on Thursday asked the Cellular Operators Association of India (COAI) and its director-general Rajan S Mathews to refrain from making disparaging and defamatory statements against Mukesh Ambani-led Reliance Jio Infocomm (Jio) Justice Yogesh Khanna, while issuing notice to Mathews, expressed doubt about the use of phrases like "back door operator", "skullduggery", "deep pockets and monopolistic designs" against Reliance Jio. "I doubt whether the phrases/words used… would fall within the phrase 'fair comments' and hence the plaintiff (RJio) has been able to make out a prima facie case."

Mathews had argued that whatever comments were made are the "fair comments" and do not come within the purview of the definition of defamation. The judge posted the matter for further hearing on August 28. RJio had moved the HC seeking to restrain Mathews from continuing to make maliciously false, disparaging and defamatory statements and to take down all such content published by them.

It said that Mathews' statements were aimed to initially thwart its entry into the market and later to stifle its growth. It further said that COAI's attempt was to advance the commercial interest of its majority members Bharti Airtel, Vodafone India and Idea Cellular.

The tussle between COAI and RJio began after the Telecom Regulatory Authority of India came out with its amendments to the Telecommunications Tariff Order on February 16, where the regulator defined predatory pricing for the first time and also amended the definition of ascertaining a significant market player.
Air India pilot grounded for three months after failing alcohol test
Posted on 15th July 2019
New Delhi: An Air India pilot has been grounded for three months after he tested positive in a pre-flight breath analyser (BA) test here on Saturday.

The pilot wanted to fly as a passenger from Delhi to Bengaluru. Since the flight was full, he requested to fly in the cockpit as an additional crew member.
---
Amazon's $700 million training pledge is actually a bargain
Posted on 15th July 2019
New York: Amazon.com Inc. is amazing at turning mundane corporate management decisions into global news events.

Many retailers host annual sale events. But Amazon "celebrates" Prime Day. Many chief executives write notes to their shareholders. But Jeff Bezos pens annual letters with "lessons" and "principle themes" and "important words" to behold. Many companies open satellite offices.
---
Suzuki's next electric vehicle in India could be based on Ertiga
Posted on 15th July 2019
NEW DELHI: Suzuki Motor Corp. plans to tap the popular multipurpose vehicle Ertiga to build its second electric vehicle for India, said two people directly aware of the development, as global automakers accelerate efforts to sell more eco-friendly vehicles in a country that is home to some of the world's most polluted cities.
---
NZ vs ENG: Cricket World Cup 2019 | Kiwi fans on the outer for thrilling cricket finale
Posted on 15th July 2019
New Zealand cricket fans watched the Black Caps succumb to England in a nerve-shredding Cricket World Cup final Monday, but the country's sports bars were closed as the match reached its climax.

The match was played in the dead of night in New Zealand, starting at 10:15 pm on Sunday and ending around 6:30 am on Monday when the Black Caps lost in the final ball of an extra-time Super Over.
---
Amazon, Flipkart not on Mukesh Ambani's radar; Reliance Jio readies platform to wire kirana stores
Posted on 15th July 2019
Reliance Jio, which has plans to foray into e-commerce, will not be taking on the likes of Flipkart and Amazon, at least initially. Instead, the company's first project on which pilots have started is to build a B2B platform targeted at merchants who run grocery, fruits and vegetable stores in the neighbourhood markets. The company has termed it 'Hybrid Online-to-Offline' platform. At a later stage, this B2B platform would be connected to the MyJio app and thus provide the B2C interface also.
---
Be the first person to write a business review for Refrain from making defamatory statements against Reliance Jio: HC to COAI