NHAI soon to rank roads, economic corridors for safety, better mobility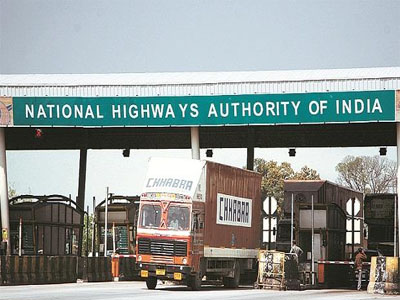 With the aim of providing safe and better mobility to commuters, the National Highways Authority of India (NHAI) will soon start ranking roads periodically on various parameters, including safety management.
Projects on marquee economic corridors of Delhi-Vadodara, Agra-Mumbai and Mumbai-Kolkata will be audited first and once the success rate of the gradation exercise is established, it will be extended to other highway contracts.
According to sector experts, the ranking will be in line with global practice. "Expressways are ranked on their performance in areas of safety, accident response management, seamless mobility, and wayside amenities, besides the condition of roads and toll plazas," an expert said.
The ranking will be similar to the audits of national highways to fix responsibility on the concessionaires, said a person in the know. "It will be first tested on the economic corridors," he added.
However, whether the ranking will be done by the NHAI or an external consultant is yet to be decided. "The NHAI should have an independent agency and maintain an arm's length from the exercise," said an expert.
In 2001, the European Road Assessment Programme (EuroRAP) was launched in four countries. It was later extended to 20 countries. It provides risk ratings and star ratings for major rural roads. The objectives of the programme are to reduce death and serious injury on roads through systematic testing of risk that identifies major safety shortcomings, which can be addressed through road improvement measures.
EuroRAP contributes on three levels — providing a systematic audit of the road network, understanding the sources of risk, and indicating the priorities for network improvement.
The urban development ministry comes up with a cleanliness ranking for cities, which has led to competition among civic authorities. In February, the NHAI launched a ranking system for toll plazas.
The exercise was undertaken to address issues that affect highway users, such as ease of paying toll, electronic toll, FASTag lane, cleanliness at toll plazas, behaviour of toll plaza staff, deployment of police, cleanliness of toilets, wayside amenities, availability of ambulance and cranes in case of an emergency.
The NHAI had said the ranking system would also create a competitive atmosphere for providing the best service to highway users.
The highway operation division of the NHAI launched the drive on more than 300 toll plazas.
The previous financial year has been a successful one for the NHAI as the authority awarded 150 projects covering 7,400 km worth Rs 1.22 trillion.
It claimed the number was an all-time high since its inception in 1995.
In the last five years, the average length of road projects awarded by the NHAI has been 2,860 km.
Out of the projects awarded, 3,791 km was awarded in engineering, procurement and construction mode for Rs 430 billion. Around 3,396 km was awarded in hybrid annuity mode for Rs 765 billion and 209 km in toll mode for Rs 25 billion.