Insolvency deadline ends today: Lanco Infratech likely to face liquidation
Posted on 4th May 2018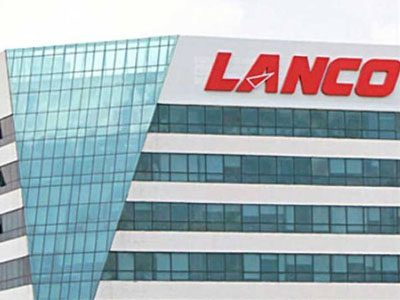 Lanco Infratech is likely to face liquidation as a resolution plan by Thriveni Earthmovers was not approved by its committee of creditors (CoC), the company said in a regulatory filing on Thursday. One of the 12 large cases to be sent to the National Company Law Tribunal (NCLT) last year, Lanco's 270-day insolvency deadline ends on May 4. Lanco Infratech owed banks Rs 43,502 crore at the end of fiscal 2017.

While details of the likely liquidation value of the company were not immediately available, it is expected that lenders will take a big hair-cut on such a move. ICICI Bank, IDBI Bank, Punjab National Bank, Andhra Bank and Axis Bank are among the prominent lenders to Lanco Infratech. According to the company, since the corporate insolvency resolution period expires on May 4, the necessary application is being filed by the resolution professional (RP) with the NCLT bench in Hyderabad for liquidation of the company. Lanco added that Thriveni Earthmovers had submitted a revised proposal on May 1.

In its statement, Lanco Infratech said: "This is to inform you that the resolution plan submitted by Thriveni Earthmovers was presented by the resolution professional (RP) for the approval of the committee of creditors (CoC), in accordance with the Insolvency and Bankruptcy Code, 2016 and the rules and regulations framed thereunder. On account of less than 75% of the votes being cast in favour, the aforementioned approval of the CoC could not be obtained."

FE had reported, after reviewing documents, in January that firms linked to Lanco Infratech — some of them subsidiaries — had registered claims of a whopping Rs 7,164.5 crore with the resolution professional (RP) of the company. This claim is bigger than that of all other operational creditors put together.

The Hyderabad bench of the NCLT had, in August last year, approved the insolvency proceedings against Lanco Infratech, following an application by IDBI Bank under the Insolvency and Bankruptcy Code (IBC). Lanco reported a loss of Rs 890 crore on the back of Rs 1,635 crore in revenues in FY17.

The company is part of a dozen troubled companies —with a combined debt of close to Rs 2.4 lakh crore — which the Reserve Bank of India had asked to be referred to the NCLT.
Coal India to hold sway
Posted on 18th September 2019
Public sector miners Coal India and Singareni Collieries will dominate domestic coal production in the next 4-5 years, with commercial players likely to hold around 5-7 per cent share.

The government last month permitted 100 per cent FDI in coal mining.
---
IRCTC launches new Bharat Darshan tourist package: Ticket, route, other details
Posted on 18th September 2019
The Indian Railway Catering and Tourism Corporation (IRCTC) is starting a special "Bharat Darshan" tourist package from September 27. It will cover all the places related to Mahatma Gandhi, said IRCTC in a press release. The "Bharat Darshan" tourist package includes a trip to the world's tallest statue — Statue of Unity of Sardar Vallabhbhai Patel in Gujarat's Vadodara.
---
Sensex rises 83 pts; energy, metal stocks climb
Posted on 18th September 2019
Market benchmark BSE Sensex rose 83 points on Wednesday, led by gains in energy, metal and power stocks as global crude oil prices eased and rupee recovered against the dollar.

After a rangebound session, the 30-share index ended 82.79 points, or 0.23 per cent, higher at 36,563.88. The index hit an intra-day high of 36,712.99 and a low of 36,465.92.
---
---
Suzuki to Maruti: Cut costs at plants
Posted on 18th September 2019
Suzuki Motor Corp has asked Maruti Suzuki India to cut down discretionary expenses and plug in resource wastage at its plants in Gurgaon and Manesar to keep costs in control. The advisory from Suzuki, which is the 56% owner of Maruti, comes at a time when vehicle sales have plummeted to a two-decade low and Maruti has had to let go of some 3,000 of its contractual workers as it has pruned its production.
---
Be the first person to write a business review for Insolvency deadline ends today: Lanco Infratech likely to face liquidation