Kotak Mahindra Bank pips ONGC in market cap to enter top 10 club; to topple Infosys, Maruti Suzuki next?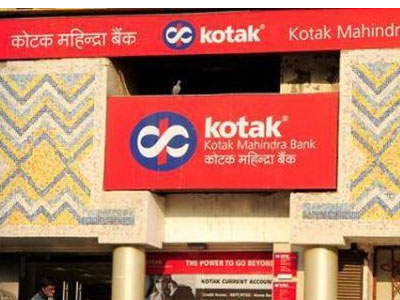 Kotak Mahindra Bank Market Capitalisation: In a major development in the stock market proceedings on Wednesday, India's fourth-largest private sector lender Kotak Mahindra Bank market capitalisation surpassed that of ONGC to enter the top 10 club by market capitalisation in India. Shares of Uday Kotak-led Kotak Mahindra Bank was among the top gainers among the components of BSE Sensex since the morning trades on Wednesday. Shares of Kotak Mahindra Bank extended gains in the late morning deals to hit an all-time high on both National Stock Exchange (NSE) and Bombay Stock Exchange (BSE).
The stock of Kotak Mahindra Bank was the lead gainers among all the banking scrips on Wednesday. The stock of Kotak Mahindra Bank surged as high as 6.39% to a record high of Rs 1,287.75 on BSE while the stock advanced 6.38% to an all-time high of Rs 1,288.4 on NSE on Wednesday. Following the sharp appreciation in the share prices, the market capitalisation of Kotak Mahindra Bank grew by Rs 14,587 crore to Rs 2,45,253 crore on the basis of record high share price as compared to Rs 2,30,665.46 crore on the basis of the previous closing price of Rs 1,210.35 on BSE.
With a market capitalisation of about Rs 2,45,253 crore, Kotak Mahindra Bank surpassed the state-owned oil explorer ONGC. As per day's high share price of Rs 181.5, ONGC held a market capitalisation of Rs 2,32,923 crore on BSE on Wednesday.
Recently last month, Kotak Mahindra Bank toppled country's largest lender by assets State Bank of India (SBI) in terms of market capitalisation. Now, Kotak Mahindra Bank is just behind India's second-largest IT company Infosys and nation's largest automaker Maruti Suzuki in terms of market capitalisation. Infosys and Maruti Suzuki command a market capitalisation of Rs 2,61,964.2 crore and 2,66,519.2 crore, respectively.
Ahead of Infosys and Maruti Suzuki, the top 10 club by market capitalisation features companies such as HDFC (Rs 3,15,937.96 crore); HUL (Rs 326638.22 crore); ITC (Rs 3,43,489.88 crore); HDFC Bank (Rs 5,05,007.89 crore); Reliance Industries (Rs 6,10,134.46 crore) and Tata Consultancy Services (Rs 6,76,011.52 crore).
Earlier on Monday this week, Kotak Mahindra Bank reported an increase of 27% in consolidated net profit to Rs 1,789 crore for the quarter ended 31 March 2018 led by a little rise in the provisioning as the asset quality improved in the reporting period.