Test samples used in Trai white paper spurious: COAI
Posted on 12th April 2018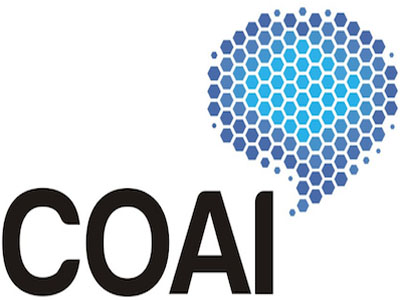 Urging the Telecom Regulatory Authority of India (Trai) to devise an appropriate filtering mechanism to deal with samples of mobile speed data, the Cellular Operators Association of India (COAI) said the sample selected by the regulator in the white paper on mobile data speed was "spurious".

The industry body claimed that test samples used by Trai were found to be collected from "water bodies" for one of the operators, and samples were found to have speeds in excess of 10 Mbps, which it said is practically not possible.

"Trai should look at this issue of spurious sample selection and help in devising appropriate filtering mechanism to discard such samples from the data," COAI director general Rajan S Mathews said in a letter to the authority. FE has seen the letter.

COAI's response came in relation to the white paper released by Trai in February on the methodology, approach and evaluation criteria for its MySpeed app, which measures mobile data speeds of telecom operators through crowd sourcing.

Mathews said a careful analysis of the data presented in the white paper reveals certain discrepancies within the results of MySpeed app. These discrepancies question the level of accuracy of the data and may also defeat the purpose of creating such an app.
BoB, PNB, other lenders hold 2-day meeting to generate ideas for growth
Posted on 19th August 2019
Public sector lenders, including PNB, BoB and Corporation Bank, have organised a two-day consultation process at branch level, seeking suggestions to make the sector future ready and be a catalyst in economic growth. The consultations were held over a period of two days from August 17-18 under the direction of Department of Financial Services, Ministry of Finance.
---
Sebi to ease buyback norms for companies with housing finance, NBFC arms
Posted on 19th August 2019
Capital markets regulator Sebi is planning to ease its norms for buyback of shares by listed companies, especially those having subsidiaries in housing finance and NBFC sectors. According to top officials, a proposal in this regard is expected to be discussed by Sebi's board at its meeting this week. The repurchase of shares by listed companies is governed by the Buyback Regulations of the Securities and Exchange Board of India (Sebi) as well as by the Companies Act.
---
Paytm promotes CFO Madhur Deora as President
Posted on 19th August 2019
New Delhi: Gearing up for the next phase of growth in consumer Internet and financial services, digital payments player Paytm on Monday announced the promotion of its Chief Financial Officer Madhur Deora as the company's President.

Prior to joining Paytm in October 2016, Deora served as Managing Director in Citigroup's investment banking business.
---
State Bank of India mulls repo-linked home loans for existing borrowers
Posted on 19th August 2019
Kolkata: State Bank of India said it is contemplating extending the benefit of the repo-linked lending rate to the existing home loan borrowers while hoped for better traction in consumer demand in the second half of the fiscal expecting the government to offer fiscal stimulus.
---
Apollo Hospitals' profit focus is key to retaining investor interest
Posted on 19th August 2019
Shares of Apollo Hospitals Enterprise Ltd have gained 10% since it announced its June quarter results on 13 August. With the performance reassuring investors on asset optimization and profit metrics, the stock hit a new 52-week high of ₹1,4687 on Friday.

Losses the company's new ventures, housed under Apollo Health and Lifestyle Ltd, reduced significantly.
---
Be the first person to write a business review for Test samples used in Trai white paper spurious: COAI