Test samples used in Trai white paper spurious: COAI
Posted on 12th April 2018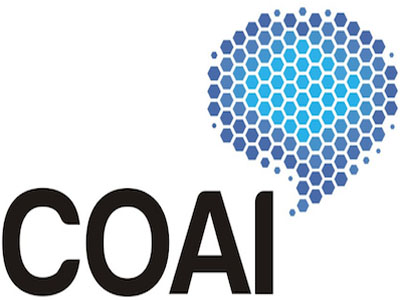 Urging the Telecom Regulatory Authority of India (Trai) to devise an appropriate filtering mechanism to deal with samples of mobile speed data, the Cellular Operators Association of India (COAI) said the sample selected by the regulator in the white paper on mobile data speed was "spurious".

The industry body claimed that test samples used by Trai were found to be collected from "water bodies" for one of the operators, and samples were found to have speeds in excess of 10 Mbps, which it said is practically not possible.

"Trai should look at this issue of spurious sample selection and help in devising appropriate filtering mechanism to discard such samples from the data," COAI director general Rajan S Mathews said in a letter to the authority. FE has seen the letter.

COAI's response came in relation to the white paper released by Trai in February on the methodology, approach and evaluation criteria for its MySpeed app, which measures mobile data speeds of telecom operators through crowd sourcing.

Mathews said a careful analysis of the data presented in the white paper reveals certain discrepancies within the results of MySpeed app. These discrepancies question the level of accuracy of the data and may also defeat the purpose of creating such an app.
Infosys completes acquisition of 75 pc stake in ABN AMRO Bank subsidiary Stater
Posted on 24th May 2019
New Delhi: IT services major Infosys on Friday said it has completed the acquisition of 75 per cent shareholding in ABN AMRO Bank's wholly-owned Stater NV.

In March, the country's second largest IT services firm had said it will acquire 75 per cent stake in Stater for 127.5 million euros (about Rs 989 crore). ABN AMRO continues to hold the remaining 25 per cent.
---
OVL FY19 net profit jumps 71 pc on rise in oil production
Posted on 24th May 2019
New Delhi: ONGC Videsh Ltd, the overseas investment arm of state-owned Oil and Natural Gas Corp (ONGC), on Friday reported a 71 per cent jump in its 2018-19 fiscal year net profit on the back of a spike in crude oil production.

Consolidated net profit in April 2018 to March 2019 period at Rs 1,682 crore was 71.4 per cent higher than Rs 981 crore net profit in the previous financial year, the company said in a statement here.
---
SBI to engage with 1 lakh customers on Tuesday to resolve concerns
Posted on 24th May 2019
The country's largest lender SBI will conduct a customer outreach programme next week to address their queries and seek suggestions to improve services.

The 'Mega Customer Meet', to be held on Tuesday, is expected to engage with 1 lakh bank customers across 500 locations through 17 local head offices across the country.
---
Air India sale: EY back on job, EoI to be ready soon
Posted on 24th May 2019
The government has put top consultancy firm EY to work for divesting its stake in flag carrier Air India and "quickly" issue expression of interest (EoI).

"EY continues to be the transaction advisor for the sale of Air India. We have been directed to close the accounts for FY 2018-19 and provide updated data for EoI to take the disinvestment process forward," said a senior Air India official.
---
---
Be the first person to write a business review for Test samples used in Trai white paper spurious: COAI