Reliance, Essar Oil, Great Eastern step up CBM gas production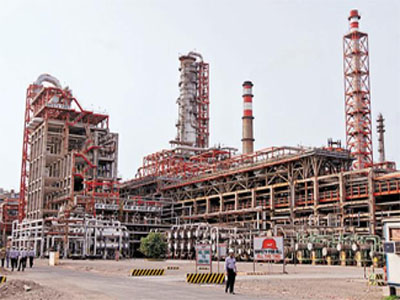 Mumbai: Oil and gas companies are boosting production of coal bed methane (CBM) gas that they are free to sell at market prices.
Natural gas price is capped at $2.89 per mmBtu by the government, while CBM gas fetches $5.7-$10.64 per mmBtu.
Among companies ramping up CBM output are Reliance Industries Ltd (RIL), Essar Oil Ltd, and Great Eastern Energy Corp. Ltd (GEECL). State-run Oil and Natural Gas Corp. Ltd (ONGC) has already begun test production from its CBM blocks.
"The unconventional CBM gas comes as a replacement to expensive liquefied natural gas imports; so free marketing and pricing is a welcome move for CBM producers. We have to invest a lot in extracting the gas and freedom to market the same encourages us to do better. All CBM producers are ramping up production," said Vilas Tawde, director and CEO, Essar Oil and Gas Exploration and Production Ltd.
Tawde believes the share of CBM gas in India's natural gas basket will go up from the present 3% to 10% in four-five years.
CBM is a natural gas stored or absorbed in coal seams and contains 90-95% methane. According to the Directorate General of Hydrocarbons, India has the fifth largest proven coal reserves in the world and, therefore, holds significant prospects for exploration and exploitation of CBM.
In March 2017, the government approved pricing and marketing freedom to CBM gas producers and also allowed them to sell the fuel to affiliates in case they cannot identify buyers. While RIL buys its own CBM gas at $7.14 per mBtu for use at refineries, GEECL sells the same at $10.64 per mBtu. Essar Oil's sale price is $8.08 per mBtu and ONGC has fixed a price between $6.14 per mBtu and $5.7 per mBtu.
"We are going to begin CBM pilot production in two months from our fields in Bokaro and North Karanpura. Full-fledged production will begin next year. To start, we will produce 0.5 million standard cu. m per day," an ONGC official, the second person cited earlier, said. ONGC did not respond to an email sent on 25 March.
Essar Oil will also double CBM production this fiscal from Raniganj block in West Bengal, up from 1 mmscmd (million standard cu. m per day), to nearly 2 mmscmd, added Tawde.
Essar owns CBM mining rights in five coalfields with prospective resources of about 10 trillion cu. ft. Raniganj is one of the five CBM blocks Essar holds. Other four blocks are Rajmahal in Jharkhand, Talcher and Ib valley in Odisha and Sohagpur in Madhya Pradesh.