This big update will change how you use WhatsApp groups; here's what it is
Posted on 17th March 2018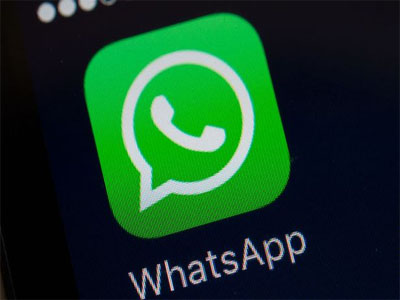 WhatsApp has begun rolling out a new feature that will change the way you use and interact with the groups. The new feature allows you to add a group description so that the group members know what the group is about. Besides, WhatsApp has introduced one more feature for the groups – you can now search a participant in a group. Moreover, the update also includes an easier way to switch from a voice call to video call by the tap of a button.

The WhatsApp for Android has been updated with the group description feature that will let you add a description or a topic to a group. This will tell the participants about what this group is. The group descriptions can be 512 characters long and seen by going to the group info, where it can be found below the group photo and name. These will also be available on the chat screen as a box, tapping on which will take you to the description. This feature was first spotted in WhatsApp beta version 2.18.54 for Android and version 2.18.28 for Windows Phone.

The other notable feature related to the groups is the ability to search for the members with their names. There are many users who are either admin or a part of a WhatsApp group with many participants. This feature will help in looking for a member without the hassle of scrolling the list of all the members with the help of a search bar on the group info screen. This feature originally rolled out on iOS earlier this month.

The WhatsApp calling can now be switched between voice and video by tapping a button. The interface during a voice now consists a video call button to switch to video calls and vice versa. The feature was initially spotted on WhatsApp beta version for Android in January and rolled out on iOS in February this year.
Sensex opens 100 points higher after GST Council cuts rates
Posted on 23rd July 2018
Mumbai: The benchmark BSE Sensex advanced over 100 points in early trade on Monday led by gains in FMCG stocks after the GST Council on Saturday cut rates on over 100 items, amid fresh capital inflows by foreign funds and strengthening rupee.

The 30-share index was trading higher by 114.10 points, or 0.31 per cent, at 36,610.47. All the sectoral indices, led by FMCG, consumer durables and power stocks were trading in the positive zone, rising up to 1.21 per cent.
---
Why Reliance Jio, Amazon are two sides of the same coin
Posted on 23rd July 2018
In January, Amazon, along with JPMorgan Chase and Berkshire Hathaway, announced a new healthcare company. The three companies merely said it would provide high-quality healthcare for their employees and families at a reasonable cost.

But healthcare investors got nervous at the prospect, selling off shares of established players like UnitedHealth and Anthem.
---
With car-sized probe, NASA set to launch first mission to touch the Sun
Posted on 23rd July 2018
NASA is on schedule to launch mankind's first mission to the Sun - a car sized probe that will swoop to within 4 million miles of the solar surface, facing heat and radiation like no spacecraft before.

The Parker Solar Probe, which is expected to take off no earlier than August 6 aboard United Launch Alliance Delta IV Heavy, will study the Sun closer than any human-made object ever has.
---
Air India apologises for denying Indian table tennis team to board flight
Posted on 23rd July 2018
Terming the incident unfortunate, the national carrier Air India has tendered an apology to the Indian table tennis team, who were denied boarding on the Delhi-Melbourne flight on Sunday.

In a statement, an Air India spokesperson said, "This was a very unfortunate incident, we apologise to the players and we are arranging next available flights."
---
---
Be the first person to write a business review for This big update will change how you use WhatsApp groups; here's what it is