This big update will change how you use WhatsApp groups; here's what it is
Posted on 17th March 2018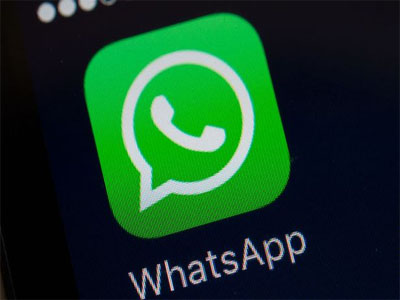 WhatsApp has begun rolling out a new feature that will change the way you use and interact with the groups. The new feature allows you to add a group description so that the group members know what the group is about. Besides, WhatsApp has introduced one more feature for the groups – you can now search a participant in a group. Moreover, the update also includes an easier way to switch from a voice call to video call by the tap of a button.

The WhatsApp for Android has been updated with the group description feature that will let you add a description or a topic to a group. This will tell the participants about what this group is. The group descriptions can be 512 characters long and seen by going to the group info, where it can be found below the group photo and name. These will also be available on the chat screen as a box, tapping on which will take you to the description. This feature was first spotted in WhatsApp beta version 2.18.54 for Android and version 2.18.28 for Windows Phone.

The other notable feature related to the groups is the ability to search for the members with their names. There are many users who are either admin or a part of a WhatsApp group with many participants. This feature will help in looking for a member without the hassle of scrolling the list of all the members with the help of a search bar on the group info screen. This feature originally rolled out on iOS earlier this month.

The WhatsApp calling can now be switched between voice and video by tapping a button. The interface during a voice now consists a video call button to switch to video calls and vice versa. The feature was initially spotted on WhatsApp beta version for Android in January and rolled out on iOS in February this year.
---
Govt won't share limited Iran oil with private refiners: Sources
Posted on 16th January 2019
India will not share the limited supply of Iranian crude allowed under a U.S. waiver from sanctions with private refiners, according to people with knowledge of the matter. That is a departure from the earlier practice of splitting exempted volumes.

The government has asked its four state refiners led by Indian Oil Corp. to share the entire 9 millions barrels of Iranian oil available every month under a 180-day waiver from U.S. sanctions, the people said, asking not to be identified.
---
Indiabulls Integrated up 5% as arm gets preliminary nod from IRDAI
Posted on 16th January 2019
Shares of Indiabulls Integrated have locked in the upper circuit of 5 per cent at Rs 332 apiece on the BSE after the company announced that Indiabulls Life Insurance Company got the preliminary nod from Insurance Regulatory and Development Authority of India (IRDAI).

"The Company's wholly owned subsidiary, 'Indiabulls Life Insurance Company Limited' has received regulatory R1 acceptance from Insurance Regulatory and Development Authority of India (IRDAI) for its proposed life insurance business," Indiabulls Integrated Services said in a regulatory filing.
---
Rupee opens flat at 71.06 against US dollar
Posted on 16th January 2019
The rupee opened 1 paisa lower at 71.06 against US dollar on Wednesday. In the previous session, the domestic unit declined 13 paise to close at one-month low of 71.05 amid strengthening greenback and surging crude oil prices.

It was the third straight session of loss for the rupee. The domestic currency on Monday plunged by 43 paise to close at nearly one-month low of 70.92 against the US dollar.
---
India Oil demand rises from 4-year low as cash ban impact fades
Posted on 12th January 2019
India's oil demand growth in 2018 rebounded from the slowest pace in four years as the country recovered from the shock of a cash ban and the roll out of a national sales tax.

The nation's consumption of petroleum products rose 4.1 percent to about 210 million tons, the Oil Ministry's Petroleum Planning and Analysis Cell said Friday. Growth improved from the preceding year's 2.7 percent expansion, the slowest pace since 2013, as consumption was severely affected by a cash ban that crippled economic activity.
---
Be the first person to write a business review for This big update will change how you use WhatsApp groups; here's what it is