This big update will change how you use WhatsApp groups; here's what it is
Posted on 17th March 2018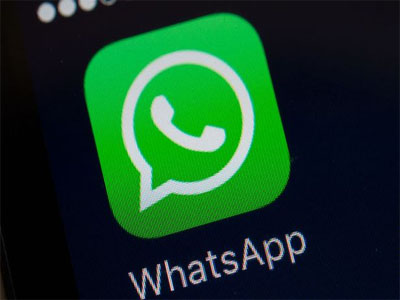 WhatsApp has begun rolling out a new feature that will change the way you use and interact with the groups. The new feature allows you to add a group description so that the group members know what the group is about. Besides, WhatsApp has introduced one more feature for the groups – you can now search a participant in a group. Moreover, the update also includes an easier way to switch from a voice call to video call by the tap of a button.

The WhatsApp for Android has been updated with the group description feature that will let you add a description or a topic to a group. This will tell the participants about what this group is. The group descriptions can be 512 characters long and seen by going to the group info, where it can be found below the group photo and name. These will also be available on the chat screen as a box, tapping on which will take you to the description. This feature was first spotted in WhatsApp beta version 2.18.54 for Android and version 2.18.28 for Windows Phone.

The other notable feature related to the groups is the ability to search for the members with their names. There are many users who are either admin or a part of a WhatsApp group with many participants. This feature will help in looking for a member without the hassle of scrolling the list of all the members with the help of a search bar on the group info screen. This feature originally rolled out on iOS earlier this month.

The WhatsApp calling can now be switched between voice and video by tapping a button. The interface during a voice now consists a video call button to switch to video calls and vice versa. The feature was initially spotted on WhatsApp beta version for Android in January and rolled out on iOS in February this year.
Audit clears Facebook despite Cambridge Analytica leaks
Posted on 21st April 2018
An audit of Facebook's privacy practices for the Federal Trade Commission found no problems even though the company knew at the time that a data-mining firm improperly obtained private data from millions of users — raising questions about the usefulness of such audits. Facebook agreed to outside audits every two years as part of a 2011 settlement with the FTC over its privacy practices.
---
HDFC Bank Q4 net profit rises 20% to Rs4,799 crore
Posted on 21st April 2018
Mumbai: HDFC Bank Ltd on Saturday said its fourth quarter net profit rose 20.28% on the back of higher net interest income and other income.

The bank posted a net profit Rs4,799.28 crore for the three months ended 31 March compared to Rs3,990.09 crore in the year-ago period. Profit was lower than Rs4,858.9 crore estimated by a Bloomberg poll of 22 analysts.
---
---
NORTH KOREA SUSPENDS NUCLEAR, MISSILE TESTS
Posted on 21st April 2018
North Korea on Saturday announced its suspension of all missile tests and shutting down of nuclear test site, saying its quest for nuclear arms was "complete" and it "no longer needed" to test its weapons capability.

"Under the proven condition of complete nuclear weapons, we no longer need any nuclear tests, mid-range and intercontinental ballistic rocket tests, and that the nuclear test site in northern area has also completed its mission," North Korean leader Kim Jong-un was quoted as saying by the state-run KCNA news agency.
---
PNB impounds passports of 150 wilful defaulters
Posted on 21st April 2018
NEW DELHI: Punjab National Bank (PNB), the country's second-largest public sector lender + , has impounded passports of 150 wilful loan defaulters apart from lodging 37 FIRs against those who are not repaying loans as part of its recovery drive.

"The bank has already declared 1,084 wilful defaulters and published photos of 260 such defaulters in newspapers," the bank said in a statement.
---
Be the first person to write a business review for This big update will change how you use WhatsApp groups; here's what it is