RBI slaps Rs 40 lakh penalty on SBI for flouting counterfeit notes norms
Posted on 8th March 2018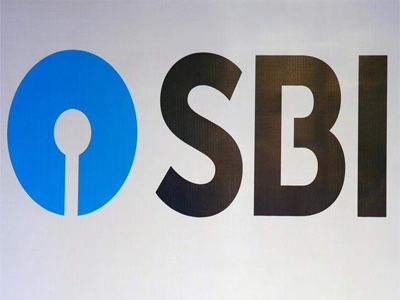 MUMBAI: The RBI has penalised SBI Rs 40 lakh for not complying with its directions on detection and impounding of counterfeit notes. The RBI said it found deficiencies on SBI's part in regulatory compliance with counterfeit note norms. The action is not intended to pronounce upon the validity of any transaction or agreement entered into by the bank with its customers, the RBI added.

The regulator had carried out inspection of currency chests of two branches of the country's largest lender and noticed violation of its instructions issued on the detection and impounding of counterfeit notes. "Based on the inspection report and other relevant documents, a notice dated January 5, 2018 was issued to the bank advising it to show cause as to why penalty should not be imposed on it for non-compliance with directions issued by the RBI," it said.

After considering the lender's reply and oral submissions made in personal hearing, the RBI concluded that these charges of non-compliance with its directions/guidelines were substantiated and warranted imposition of monetary penalty, said the notification.
Yes Bank recommends name of Brahm Dutt for post of Chairman: Sources
Posted on 18th December 2018
Yes Bank has recommended the name of its board member Brahm Dutt for the post of Chairman to the RBI, according to sources. The Chairman post fell vacant after the resignation of Ashok Chawla in November following issues related to probity. "The bank has sent the name of Dutt to the Reserve Bank for the Chairman post," a source said Tuesday.
---
Air India offer: Grab cheap late night flight tickets for as low as Rs 1,379; check routes, flight details
Posted on 18th December 2018
Air India offer: India's national carrier Air India has announced 'Night Flights' offer, using which flyers can book flights for as low as Rs 1,379 (all-inclusive). "Night Flights, beat peak rush hour at attractive fares," the air carrier said on its website. The customers can book Ahmedabad-Bengaluru late night flight (departure time: 0305; arrival time: 0525) for Rs 1,379. Other attractively priced routes include from Delhi to Coimbatore (departure time: 2115;
---
Mukesh Ambani's RIL in talks with Saudi Arabia for new refinery, petrochemicals projects
Posted on 18th December 2018
World's largest oil exporter Saudi Arabia and richest Indian Mukesh Ambani-run Reliance Industries are discussing joint investment in petrochemicals and refinery projects, the Saudi Oil Minister Khalid al-Falih said. Al-Falih, who has known Ambani for over a decade now, travelled to Udaipur earlier this month to attend the pre-wedding festivities of Ambani's daughter Isha's marriage with Ajay Piramal's son Anand.
---
PM Modi to launch projects worth Rs 41,000 cr in Maha tomorrow
Posted on 18th December 2018
Mumbai: In the lead up to the Lok Sabha and the state assembly elections next year, Prime Minister Narendra Modi on Tuesday will launch infrastructure and housing projects worth around Rs 41,000 crore in the state.

Modi, who will be in the state, will lay the foundation stone for Thane-Bhiwandi-Kalyan metro 5 and Dahisar-Mira Bhayander metro-9 in Kalyan in the neighbouring Thane district.
---
SBI may buy out Canara Bank's loans in Ratnagiri Gas
Posted on 18th December 2018
Mumbai: State Bank of India (SBI) is looking to buy out Canara Bank's loans of about ₹400 crore in Ratnagiri Gas and Power Pvt. Ltd (), the erstwhile Dabhol Power Co., said two people in the know. This is expected to be the first resolution under the inter-creditor agreement (ICA), which is part of the government's Project Sashakt aimed at resolving bad loans.
---
Be the first person to write a business review for RBI slaps Rs 40 lakh penalty on SBI for flouting counterfeit notes norms