RBI slaps Rs 40 lakh penalty on SBI for flouting counterfeit notes norms
Posted on 8th March 2018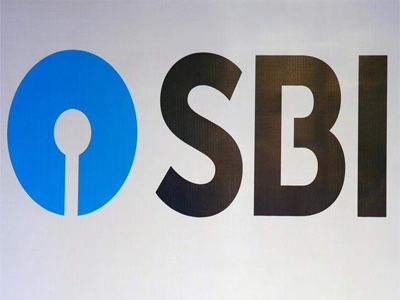 MUMBAI: The RBI has penalised SBI Rs 40 lakh for not complying with its directions on detection and impounding of counterfeit notes. The RBI said it found deficiencies on SBI's part in regulatory compliance with counterfeit note norms. The action is not intended to pronounce upon the validity of any transaction or agreement entered into by the bank with its customers, the RBI added.

The regulator had carried out inspection of currency chests of two branches of the country's largest lender and noticed violation of its instructions issued on the detection and impounding of counterfeit notes. "Based on the inspection report and other relevant documents, a notice dated January 5, 2018 was issued to the bank advising it to show cause as to why penalty should not be imposed on it for non-compliance with directions issued by the RBI," it said.

After considering the lender's reply and oral submissions made in personal hearing, the RBI concluded that these charges of non-compliance with its directions/guidelines were substantiated and warranted imposition of monetary penalty, said the notification.
Infosys deploys digital banking solution at Australian Military Bank
Posted on 25th September 2018
New Delhi: IT major Infosys on Tuesday said it has deployed its Finacle banking solutions suite for Australian Military Bank (AMB).

The comprehensive digital banking solution stack has been implemented in a fully software-as-a-service (SaaS) model, hosted out of Infosys datacentres in the country, Infosys said in a statement.
---
---
A tale of two seats on Air India 184 - one of the longest long-hauls there is
Posted on 25th September 2018
'Are you sure you want me to book you on a return ticket on Air India?' Anurag, my ever-so-helpful and slightly-alarmed travel agent asked. I said yes. 'It's not all as bad as you make it out to be.' I'd been on Air India flights before, that too economy, how bad could business class be? It is our national carrier, they fly 777s and 787s - business class promises fully flat seats where you could expect to be relatively comfortable and even get in a night's sleep.
---
TCS will conduct online test to hire engineer graduates
Posted on 25th September 2018
Attention all engineer graduates! If you want to work with TCS, then from now nwards you are required to clear an online test. According to a Times of India report, the tech firm is all set to digitize the hiring process. TCS is mulling over dropping the process of visiting campuses and hiring from colleges directly to be more efficient.
---
Indian Oil sees India's oil demand surging to 500 mn tonnes per yr by 2040
Posted on 25th September 2018
India's crude oil demand is forecast to grow to 500 million tonnes per year by 2040, but persistent increases in oil prices might act as a dampener for the rate of growth, Partha Ghosh, an executive director at Indian Oil Corp said on Tuesday.

That would be equivalent to around 10 million barrels per day (bpd), up from about 4.7 million bpd in 2017.
---
Be the first person to write a business review for RBI slaps Rs 40 lakh penalty on SBI for flouting counterfeit notes norms