ArcelorMittal says its bid is eligible for Essar Steel
Posted on 6th March 2018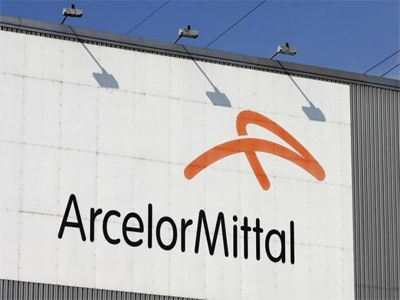 After Russian bank VTB termed ArcelorMittal's bid for Essar SteelBSE 0.41 % ineligible, the company hit back on Monday, saying that its offer is eligible. "We are confident about the integrity of the process, which will be adjudicated by the resolution professional. We continue to believe our bid is eligible and that, as the world's leading steel company in partnership with Nippon Steel and Sumitomo Metal, we have unrivalled industry expertise and a demonstrable track record that is very relevant for Essar Steel," Arcelor-Mittal said in a statement.

Both VTB and Arcelor-Mittal have offered resolution plans for Essar Steel, that owes more than Rs 52,000 crore to its creditors. The auction of Essar Steel, one of the largest cases under the insolvency process, is being overseen by resolution professional Satish Kumar Gupta.

VTB has placed its bid through a consortium called Numetal. Both Numetal and ArcelorMittal's bids face eligibility tests as India's insolvency rules prohibit promoters and parties related to defaulting companies from submitting a resolution plan.

Numetal has Rewant Ruia, son of Essar Steel co-founder Ravi Ruia, as a shareholder, while ArcelorMittal and its chairman Lakshmi Mittal held stakes in two defaulting companies for more than a year prior to the commencement of the resolution process of Essar Steel. Both Numetal and ArcelorMittal have claimed that their bids don't violate rules and that their proposals have been vetted by prominent law firms. The eligibility results of both the bids were expected to be out on Monday, but it has now being pushed to a later date.
Infosys deploys digital banking solution at Australian Military Bank
Posted on 25th September 2018
New Delhi: IT major Infosys on Tuesday said it has deployed its Finacle banking solutions suite for Australian Military Bank (AMB).

The comprehensive digital banking solution stack has been implemented in a fully software-as-a-service (SaaS) model, hosted out of Infosys datacentres in the country, Infosys said in a statement.
---
---
A tale of two seats on Air India 184 - one of the longest long-hauls there is
Posted on 25th September 2018
'Are you sure you want me to book you on a return ticket on Air India?' Anurag, my ever-so-helpful and slightly-alarmed travel agent asked. I said yes. 'It's not all as bad as you make it out to be.' I'd been on Air India flights before, that too economy, how bad could business class be? It is our national carrier, they fly 777s and 787s - business class promises fully flat seats where you could expect to be relatively comfortable and even get in a night's sleep.
---
TCS will conduct online test to hire engineer graduates
Posted on 25th September 2018
Attention all engineer graduates! If you want to work with TCS, then from now nwards you are required to clear an online test. According to a Times of India report, the tech firm is all set to digitize the hiring process. TCS is mulling over dropping the process of visiting campuses and hiring from colleges directly to be more efficient.
---
Indian Oil sees India's oil demand surging to 500 mn tonnes per yr by 2040
Posted on 25th September 2018
India's crude oil demand is forecast to grow to 500 million tonnes per year by 2040, but persistent increases in oil prices might act as a dampener for the rate of growth, Partha Ghosh, an executive director at Indian Oil Corp said on Tuesday.

That would be equivalent to around 10 million barrels per day (bpd), up from about 4.7 million bpd in 2017.
---
Be the first person to write a business review for ArcelorMittal says its bid is eligible for Essar Steel