P&G's new India chief, Madhusudhan Gopalan, faces a sales challenge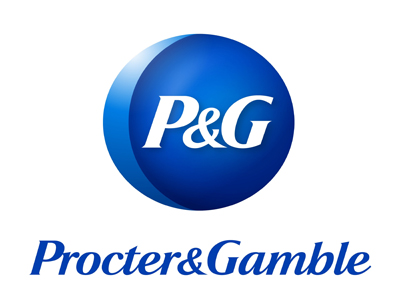 Procter & Gamble, the world's largest consumer goods company, announced a new India managing director-cum-chief executive officer last week. Madhusudhan Gopalan, 42, will take charge on April 1 from Al Rajwani. But this is not going to be an easy assignment for him.
The pace of the India business of P&G has been slowing for some time. Gopalan, alumnus of the Indian Institute of Management at Kolkata, has been with P&G all his working life. He will have to improve sales growth, while watching profitability.
For the year ended March 31, 2017, net sales of P&G Home Products, unlisted Indian arm of the global major, declined for a second time in a row, to Rs 48.9 billion. This was 13.7 per cent down over the previous year's Rs 56.7 billion and a sharper fall when compared to the year ended March 31, 2016, when the drop was 9.2 per cent, according to data from the registrar of companies. The numbers for 2017-18 are yet to be declared.
This unlisted arm houses some of P&G's key businesses in the country. Such as detergents (brands Ariel and Tide) and shampoos (Pantene and Head & Shoulders), they account for nearly 55 per cent of its overall domestic turnover.
The other 45 per cent comes from categories such as feminine hygiene (Whisper), over-the-counter products (Vicks), male grooming (Gillette) and oral care (Oral-B toothbrushes), part of its listed entities, P&G Hygiene & Healthcare and Gillette India, respectively.
The three businesses, combined, delivered revenue of nearly Rs 90 bn for P&G in financial year 2016-17. Numbers for the listed companies were sourced from Capitaline.
This is lower than the Rs 97 billion in total turnover reported by the three entities the previous year (2015-16). P&G's listed companies have a July-June accounting period, while the unlisted one follows an April-March year.
Gopalan, who currently heads P&G's Indonesia business, began his career in P&G India's sales department in 1999. Peers say he has a good understanding of the Indian business. But, fighting rival Hindustan Unilever (HUL) is not going to be easy. For the 2016-17 financial year, the latter's turnover was over three and a half times P&G's at Rs 338.9 billion. HUL is expected to keep an aggressive pace of growth for the current year too, say analysts. For the nine months ended December 31, its net sales were Rs 256.2 billion; the annualised estimate is Rs 341.5 billion, they add.
Gopalan said last week, following his appointment, that he would continue to drive shareholder value, improving productivity and sales growth in India. "I am familiar with the needs of the Indian consumer, having worked in India for a significant part of my career," he said.
A P&G spokesperson said the domestic business had undergone a portfolio transformation, with the firm going from losing money to delivering triple-digit profit. "In the first half of the financial year ending December 2017, P&G delivered double-digit sales growth, the majority of the business growing share. It continues to be the market leader in most of the segments it operates in like baby diapers (Pampers), blades & razors (Gillette) and feminine care (Whisper), and is number two in shampoos (Pantene/Head & Shoulders) and toothbrushes (Oral-B)," the spokesperson said.
Sachin Bobade, senior analyst at Mumbai-based brokerage Dolat Capital, says while P&G has leadership position in feminine hygiene and male grooming, its limited presence in consumer goods (earlier exiting the segments of toothpastes, after-shave lotions, air fresheners and batteries) will mean it will not grow aggressively in terms of revenue. However, for the same reason, it would do better on profit, he says.