Reviewing defamation notice by Jio, says COAI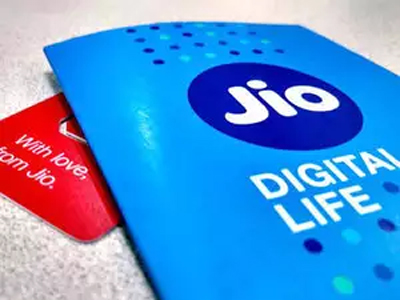 Cellular Operators Association of India (COAI), which represents all major telcos, said it is reviewing the defamation notice sent by Reliance Jio Infocomm (Jio).
"We are reviewing the matter and giving it the careful consideration it deserves. We will respond once our membership decides how and whether it wishes to respond," said director general Rajan Mathews in an email to ET.
Jio on Friday, issued a defamation notice to COAI and its director general Rajan Mathews, demanding a public apology for saying that the telecom regulator favoured Mukesh Ambani-led operator in its tariff-related policies.
In its notice, Jio said it is within its rights to take COAI and the three top incumbents to court seeking damages.
"COAI and Rajan Mathews are hereby called upon to issue a public apology and issue appropriate clarification expressly regretting their callous and defamatory statements through a separate press release issued no later than 48 hours from receipt of this notice," Jio said in its notice.
The company also said it reserves "its rights to initiate criminal and civil defamation proceedings, including for damages, against both COAI and incumbent dominant operators (IDOs), jointly and or severally" .
COAI on Tuesday accused the telecom regulator of issuing a series of regulations over the past 12-18 months, including the latest order on predatory pricing, that allegedly favour Jio, which started services in September 2016.
COAI, Airtel, Vodafone and Idea Cellular did not respond to ET's queries on the notice.
The notice termed the COAI's comments as "reckless, wilful and flagrant act of making slanderous and libelous accusations" against Jio.
The latest entrant in the telecom industry demanded that the operators' association "immediately cease and desist from publishing false and defamatory imputations" against Jio.
Jio alleged that COAI used to be the "official voice of the Indian telecom industry" but has now been reduced "to becoming an instrument and mouthpiece of Bharti Airtel, Vodafone and Idea (including Telenor, now controlled by Bharti Airtel)".
Jio alleged the cellular association of scuttling any "regulatory development aimed towards greater fair market access for new entrants and greater transparency and lowered costs for the consumers".<>The Ambani-led operator in its grievances against COAI said it did not reach out to Jio for its opinion before sending out its release on Tuesday and is being used to put forth the interests of the incumbents at the cost of the industry at large.
The notice said the dominant incumbents "conspired and deliberated on the matter, and instigated the COAI to issue the press release with malicious intent to cause harm to the reputation" of Jio.
COAI in its earlier statement had said that the Telecom Regulatory Authority of India's (Trai) tariff order amendments was "strengthening the ambitions of one particular operator with deep pockets and monopolistic designs at the expense of other operators. According to Jio, COAI blamed the operator for reforms that will benefit both industry and consumers.
The operator with 160 million subscribers said COAI'scomments on how Trai's decision to slash interconnect user charges or definition of predatory pricing would benefit Jio was false and defamatory.