Oldest pepper exchange ceases to exist after Sebi order
Posted on 13th January 2018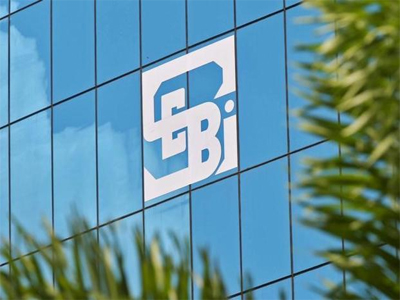 Indian Pepper and Spice Trade Association (IPSTA),one of the oldest pepper exchange in the world to trade in pepper futures, ceased to exist from January 10 th with Securities and Exchange Board of India (SEBI) granting an exit order. The regional exchange formed in 1957 decided to request for an exit order with no trading for more than one year, officials of IPSTA told FE. After the launch of national multi commodity futures exchanges, IPSTA has seen volumes dwindle and members have stayed away from trading in the past few years.The decline in fortunes of the exchange also coincides with the arrival of Vietnam in pepper production and the gradual shift of trade from the terminal market of Kochi. Interestingly, the IPSTA model has been a very successful one with a high level of transparency and delivery,traders said.

The manual trading system was replaced with an online system some years ago but the growth of national multi-commodity exchanges dwarfed the exchange, relegating it to a low-volume regional player. The association's effort to become a multi-commodity exchange also did not succeed. It lost the initiative to succeed way back in 1995 when they failed to implement the UNCTAD report on developing the trade. ML Parekh,former president of IPSTA still believes that the exchange was one of the most transparent and efficient in the world. "Our contracts were delivery based and we encouraged delivery while the new exchanges strive to keep delivery well below 2% .At the end of 90s, the exchange had a daily average turnover of 300-350 tonne and a maximum turnover of 600 tonne," Parekh said, adding IPSTA had 14 members at its height of glory.

The governing board of IPSTA, at its meeting held on June 6, 2017, resolved to take a formal voluntary exit as a recognised commodity exchange and the same had been ratified by the members of the exchange at the extraordinary general meeting held on June 23, 2017. "There has been no trading activity at the exchange platform for more than twelve months. The market of pepper is also not conducive as there will be limited capacity left post export that can be traded at the exchange and the exchange will not be able to attain the net worth requirement of Rs 100 crore as stipulated by SEBI with respect to the demutualisation," IPSTA sources said. The annual turnover at IPSTA during the periods 2014-15 and 2015-16 was Rs 12.58 crore and Rs 63.13 crore respectively, in pepper futures, which was the only commodity traded on the exchange platform, the SEBI order said.
Anil Ambani-led RCom moves Supreme Court against DoT
Posted on 13th December 2018
Reliance Communications and its subsidiary Reliance Telecom on Thursday moved the Supreme Court, asking it to initiate appropriate contempt proceedings against the department of telecommunications (DoT) for "wilfully and deliberately disobeying" its November 30 order that directed DoT to grant no objection certificate (NoC) to the firms by December 7 to trade its spectrum with Reliance Jio Infocomm.
---
SEBI board meet outcome: 3 big reforms from mutual fund risk management to start up listing
Posted on 13th December 2018
In a series of reforms, market regulator SEBI has allowed mutual funds "to allow mutual funds to create segregated portfolios with respect to debt and money market instruments subject to various safeguards". The creation of segregated portfolios is a mechanism which is followed to separate distressed, illiquid and hard-to-value assets from other more liquid assets in a portfolio. SEBI has also cleared easing of norms to start startup listings.
---
Rajasthan High Court stays arrest of Twitter CEO Jack Dorsey
Posted on 13th December 2018
The Rajasthan High Court has put stay on the arrest of Twitter CEO Jack Dorsey, but has refused to cancel the FIR lodged against him.

An FIR was filed at the Basni police station by Rajkumar Sharma against Dorsey for hurting the sentiments of Brahmin community after his photo holding the slogan after his photo holding the slogan "Smash Brahminical Patriarchy" went viral.
---
Your debit, credit cards may get blocked from December 31, here's why
Posted on 13th December 2018
You might have recieved a message from your respective bank lately to upgrade your debit and credit cards. But if you ignored the message, then you are in some rude shock after December 31.

If you are thinking what do you need to do avoid the same then let us tell you that the Reserve Bank of India in order to protect the customers from fradulent transactions had issued guidelines to to change Magstripe Debit Cards to EMV Chip Debit Cards by the end of 2018.
---
Solar installations see 4% drop in Q3 due to lack of clarity around GST
Posted on 13th December 2018
The Indian solar market installed 1,589 MW (mega watt) in the third quarter of 2018. Installations declined by four per cent compared to 1,659 MW in the second quarter of 2018, while a year ago (Q3 2017) it was 2,278 MW.

Large-scale installations during the third quarter of 2018 totalled 1,154 MW compared to 1,244 MW in second quarter 2018 and 2,013 MW in Q3 2017, according to Mercom India Research report.
---
Be the first person to write a business review for Oldest pepper exchange ceases to exist after Sebi order