Oldest pepper exchange ceases to exist after Sebi order
Posted on 13th January 2018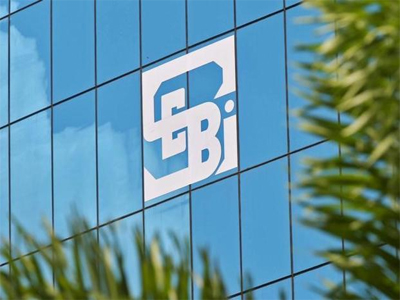 Indian Pepper and Spice Trade Association (IPSTA),one of the oldest pepper exchange in the world to trade in pepper futures, ceased to exist from January 10 th with Securities and Exchange Board of India (SEBI) granting an exit order. The regional exchange formed in 1957 decided to request for an exit order with no trading for more than one year, officials of IPSTA told FE. After the launch of national multi commodity futures exchanges, IPSTA has seen volumes dwindle and members have stayed away from trading in the past few years.The decline in fortunes of the exchange also coincides with the arrival of Vietnam in pepper production and the gradual shift of trade from the terminal market of Kochi. Interestingly, the IPSTA model has been a very successful one with a high level of transparency and delivery,traders said.

The manual trading system was replaced with an online system some years ago but the growth of national multi-commodity exchanges dwarfed the exchange, relegating it to a low-volume regional player. The association's effort to become a multi-commodity exchange also did not succeed. It lost the initiative to succeed way back in 1995 when they failed to implement the UNCTAD report on developing the trade. ML Parekh,former president of IPSTA still believes that the exchange was one of the most transparent and efficient in the world. "Our contracts were delivery based and we encouraged delivery while the new exchanges strive to keep delivery well below 2% .At the end of 90s, the exchange had a daily average turnover of 300-350 tonne and a maximum turnover of 600 tonne," Parekh said, adding IPSTA had 14 members at its height of glory.

The governing board of IPSTA, at its meeting held on June 6, 2017, resolved to take a formal voluntary exit as a recognised commodity exchange and the same had been ratified by the members of the exchange at the extraordinary general meeting held on June 23, 2017. "There has been no trading activity at the exchange platform for more than twelve months. The market of pepper is also not conducive as there will be limited capacity left post export that can be traded at the exchange and the exchange will not be able to attain the net worth requirement of Rs 100 crore as stipulated by SEBI with respect to the demutualisation," IPSTA sources said. The annual turnover at IPSTA during the periods 2014-15 and 2015-16 was Rs 12.58 crore and Rs 63.13 crore respectively, in pepper futures, which was the only commodity traded on the exchange platform, the SEBI order said.
Amazon India reportedly closing in on Flipkart
Posted on 22nd March 2018
BENGALURU: Amazon has almost closed the gap with Flipkart's standalone sales in 2017, behind in GMV marketshare by less than 1percentage point in 2017 from 5 percentage points in 2016, as per Forrester. However, Flipkart still leads as a group with Myntra and Jabong.

While Flipkart leads in fashion and smartphones, Amazon has taken lead in categories such as appliances, consumer electronics, and more importantly, groceries, which builds platform stickiness, said Satish Meena, a senior forecast analyst at Forrester.
---
Air India may give promotions to 100 pilots with pay hike of up to Rs 12 lakh: Report
Posted on 22nd March 2018
Amidst the privatisation talks, it has been reported that the national carrier Air India might gove promotion to its 100 pilots with a pay hike of Rs 12 lakh per head.

"The 100 deputy general manager rank pilots are narrow-body and widebody pilots. These pilots are likely to be promoted to executive despite the fact that the airline is being privatised," a source told the Economic Times.
---
Opening bell: Sensex opens stronger after fed rates hike
Posted on 22nd March 2018
Key indices on Thursday gained strength after the federal reserve hiked rates as widely expected.

The 30-share BSE Sensex was up 138.34 points at 33,274.52 and the 50-share NSE Nifty rose 49.40 points to 10,204.70.
---
Sebi may impose trading curbs on cos undergoing insolvency proceedings
Posted on 22nd March 2018
The Securities and Exchange Board of India (Sebi) may impose trading restrictions on shares of companies that are undergoing insolvency proceedings. The move, which is also a demand by industry players, is aimed at reducing volatility in stock prices and curbing manipulation or misuse of price-sensitive information.

Sources said the market regulator would lay down a compliance framework for listed companies undergoing insolvency resolution. The announcement will likely be made at Sebi's board meeting next week.
---
Essar Steel set for rebid as lenders reject Arcelor, Numetal offers
Posted on 22nd March 2018
The State Bank of India-led consortium of lenders called for a second round of bidding for Essar Steel on Wednesday. All the six companies that had submitted expressions of interest (EoIs) earlier have to submit their bids by April 2.

Lenders rejected bids by Numetal and ArcelorMittal after both companies failed the legal eligibility test. The legal advisors cited one of the clauses of Section 29A of the Insolvency and Bankruptcy Code (IBC) for rejecting the bids.
---
Be the first person to write a business review for Oldest pepper exchange ceases to exist after Sebi order