Multi-year contract: TCS wins $2-billion US insurer order
Posted on 13th January 2018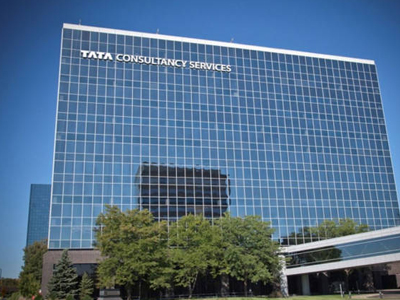 The country's largest IT services exporter, Tata Consultancy Services (TCS) continued its momentum of bagging multi-billion dollar deals with a multi-year contract from Transamerica worth over $2 billion, the company announced on Friday. Just last month, TCS had entered into a $2.25-billion IT outsourcing contract with Nielsen, a global TV rating measurement company. TCS said it will digitise the life insurance and annuities business of Transamerica, which is a leading provider of life insurance, retirement and investment solutions in the US. This will amount to servicing 10 million insurance policies through a single platform. The agreement is expected to lead to annual run-rate savings of about $70 million initially, going up to $100 million over time, for Transamerica, with much of this expected to reflect in the company's earnings.

As part of this deal, TCS will make job offers to about 2,200 applicable Transamerica employees, who currently support the life insurance, annuity, supplemental health insurance and workplace voluntary benefits business lines. According to TCS, the employees transitioning to them will be given the opportunity to remain in the same US cities where they are currently based. TCS plans to make a significant investment in the region, most notably by establishing its new North American insurance hub for business operations in Cedar Rapids, Iowa. The company plans to hire local talent in Iowa, set up relationships with educational institutions, and help employees with professional development to gain digital skills and fluency.

Commenting on the deal, Transamerica president and CEO Mark Mullin said, "TCS was carefully selected because of their significant, ongoing investments in technology and their expertise in the insurance and annuity industry." TCS CEO Rajesh Gopinathan added, "We have invested heavily in our insurance digital platform, TCS BaNCS, and our extensive US capabilities, and are proud to partner with Transamerica in its ongoing transformation and welcome the transitioning employees to promising new careers at TCS."As part of the deal with Transamerica, TCS BaNCS (the IT major's core banking solution) will also be deployed. According to TCS, this digital platform has been in the European market for more than a decade, with more than 17 million policies under administration. TCS has adapted the platform for the US market to meet its operational and regulatory needs.

"This agreement with Transamerica marks TCS' entry into a highly specialised US Insurance third-party administration market and will establish TCS BaNCS as a formidable digital platform for the US Insurance industry," said Suresh Muthuswami, president and global head, banking, financial services and insurance platforms at TCS. TCS has been at the forefront in bagging multi-billion dollar IT deals among Indian IT companies. In the past, it has bagged such deals from Citigroup and Friends Life.
Amazon India reportedly closing in on Flipkart
Posted on 22nd March 2018
BENGALURU: Amazon has almost closed the gap with Flipkart's standalone sales in 2017, behind in GMV marketshare by less than 1percentage point in 2017 from 5 percentage points in 2016, as per Forrester. However, Flipkart still leads as a group with Myntra and Jabong.

While Flipkart leads in fashion and smartphones, Amazon has taken lead in categories such as appliances, consumer electronics, and more importantly, groceries, which builds platform stickiness, said Satish Meena, a senior forecast analyst at Forrester.
---
Air India may give promotions to 100 pilots with pay hike of up to Rs 12 lakh: Report
Posted on 22nd March 2018
Amidst the privatisation talks, it has been reported that the national carrier Air India might gove promotion to its 100 pilots with a pay hike of Rs 12 lakh per head.

"The 100 deputy general manager rank pilots are narrow-body and widebody pilots. These pilots are likely to be promoted to executive despite the fact that the airline is being privatised," a source told the Economic Times.
---
Opening bell: Sensex opens stronger after fed rates hike
Posted on 22nd March 2018
Key indices on Thursday gained strength after the federal reserve hiked rates as widely expected.

The 30-share BSE Sensex was up 138.34 points at 33,274.52 and the 50-share NSE Nifty rose 49.40 points to 10,204.70.
---
Sebi may impose trading curbs on cos undergoing insolvency proceedings
Posted on 22nd March 2018
The Securities and Exchange Board of India (Sebi) may impose trading restrictions on shares of companies that are undergoing insolvency proceedings. The move, which is also a demand by industry players, is aimed at reducing volatility in stock prices and curbing manipulation or misuse of price-sensitive information.

Sources said the market regulator would lay down a compliance framework for listed companies undergoing insolvency resolution. The announcement will likely be made at Sebi's board meeting next week.
---
Essar Steel set for rebid as lenders reject Arcelor, Numetal offers
Posted on 22nd March 2018
The State Bank of India-led consortium of lenders called for a second round of bidding for Essar Steel on Wednesday. All the six companies that had submitted expressions of interest (EoIs) earlier have to submit their bids by April 2.

Lenders rejected bids by Numetal and ArcelorMittal after both companies failed the legal eligibility test. The legal advisors cited one of the clauses of Section 29A of the Insolvency and Bankruptcy Code (IBC) for rejecting the bids.
---
Be the first person to write a business review for Multi-year contract: TCS wins $2-billion US insurer order