Multi-year contract: TCS wins $2-billion US insurer order
Posted on 13th January 2018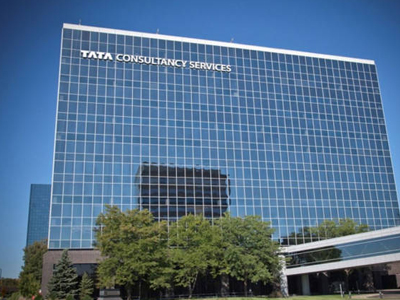 The country's largest IT services exporter, Tata Consultancy Services (TCS) continued its momentum of bagging multi-billion dollar deals with a multi-year contract from Transamerica worth over $2 billion, the company announced on Friday. Just last month, TCS had entered into a $2.25-billion IT outsourcing contract with Nielsen, a global TV rating measurement company. TCS said it will digitise the life insurance and annuities business of Transamerica, which is a leading provider of life insurance, retirement and investment solutions in the US. This will amount to servicing 10 million insurance policies through a single platform. The agreement is expected to lead to annual run-rate savings of about $70 million initially, going up to $100 million over time, for Transamerica, with much of this expected to reflect in the company's earnings.

As part of this deal, TCS will make job offers to about 2,200 applicable Transamerica employees, who currently support the life insurance, annuity, supplemental health insurance and workplace voluntary benefits business lines. According to TCS, the employees transitioning to them will be given the opportunity to remain in the same US cities where they are currently based. TCS plans to make a significant investment in the region, most notably by establishing its new North American insurance hub for business operations in Cedar Rapids, Iowa. The company plans to hire local talent in Iowa, set up relationships with educational institutions, and help employees with professional development to gain digital skills and fluency.

Commenting on the deal, Transamerica president and CEO Mark Mullin said, "TCS was carefully selected because of their significant, ongoing investments in technology and their expertise in the insurance and annuity industry." TCS CEO Rajesh Gopinathan added, "We have invested heavily in our insurance digital platform, TCS BaNCS, and our extensive US capabilities, and are proud to partner with Transamerica in its ongoing transformation and welcome the transitioning employees to promising new careers at TCS."As part of the deal with Transamerica, TCS BaNCS (the IT major's core banking solution) will also be deployed. According to TCS, this digital platform has been in the European market for more than a decade, with more than 17 million policies under administration. TCS has adapted the platform for the US market to meet its operational and regulatory needs.

"This agreement with Transamerica marks TCS' entry into a highly specialised US Insurance third-party administration market and will establish TCS BaNCS as a formidable digital platform for the US Insurance industry," said Suresh Muthuswami, president and global head, banking, financial services and insurance platforms at TCS. TCS has been at the forefront in bagging multi-billion dollar IT deals among Indian IT companies. In the past, it has bagged such deals from Citigroup and Friends Life.
Anil Ambani-led RCom moves Supreme Court against DoT
Posted on 13th December 2018
Reliance Communications and its subsidiary Reliance Telecom on Thursday moved the Supreme Court, asking it to initiate appropriate contempt proceedings against the department of telecommunications (DoT) for "wilfully and deliberately disobeying" its November 30 order that directed DoT to grant no objection certificate (NoC) to the firms by December 7 to trade its spectrum with Reliance Jio Infocomm.
---
SEBI board meet outcome: 3 big reforms from mutual fund risk management to start up listing
Posted on 13th December 2018
In a series of reforms, market regulator SEBI has allowed mutual funds "to allow mutual funds to create segregated portfolios with respect to debt and money market instruments subject to various safeguards". The creation of segregated portfolios is a mechanism which is followed to separate distressed, illiquid and hard-to-value assets from other more liquid assets in a portfolio. SEBI has also cleared easing of norms to start startup listings.
---
Rajasthan High Court stays arrest of Twitter CEO Jack Dorsey
Posted on 13th December 2018
The Rajasthan High Court has put stay on the arrest of Twitter CEO Jack Dorsey, but has refused to cancel the FIR lodged against him.

An FIR was filed at the Basni police station by Rajkumar Sharma against Dorsey for hurting the sentiments of Brahmin community after his photo holding the slogan after his photo holding the slogan "Smash Brahminical Patriarchy" went viral.
---
Your debit, credit cards may get blocked from December 31, here's why
Posted on 13th December 2018
You might have recieved a message from your respective bank lately to upgrade your debit and credit cards. But if you ignored the message, then you are in some rude shock after December 31.

If you are thinking what do you need to do avoid the same then let us tell you that the Reserve Bank of India in order to protect the customers from fradulent transactions had issued guidelines to to change Magstripe Debit Cards to EMV Chip Debit Cards by the end of 2018.
---
Solar installations see 4% drop in Q3 due to lack of clarity around GST
Posted on 13th December 2018
The Indian solar market installed 1,589 MW (mega watt) in the third quarter of 2018. Installations declined by four per cent compared to 1,659 MW in the second quarter of 2018, while a year ago (Q3 2017) it was 2,278 MW.

Large-scale installations during the third quarter of 2018 totalled 1,154 MW compared to 1,244 MW in second quarter 2018 and 2,013 MW in Q3 2017, according to Mercom India Research report.
---
Be the first person to write a business review for Multi-year contract: TCS wins $2-billion US insurer order