Multi-year contract: TCS wins $2-billion US insurer order
Posted on 13th January 2018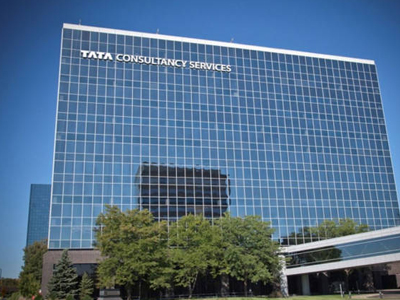 The country's largest IT services exporter, Tata Consultancy Services (TCS) continued its momentum of bagging multi-billion dollar deals with a multi-year contract from Transamerica worth over $2 billion, the company announced on Friday. Just last month, TCS had entered into a $2.25-billion IT outsourcing contract with Nielsen, a global TV rating measurement company. TCS said it will digitise the life insurance and annuities business of Transamerica, which is a leading provider of life insurance, retirement and investment solutions in the US. This will amount to servicing 10 million insurance policies through a single platform. The agreement is expected to lead to annual run-rate savings of about $70 million initially, going up to $100 million over time, for Transamerica, with much of this expected to reflect in the company's earnings.

As part of this deal, TCS will make job offers to about 2,200 applicable Transamerica employees, who currently support the life insurance, annuity, supplemental health insurance and workplace voluntary benefits business lines. According to TCS, the employees transitioning to them will be given the opportunity to remain in the same US cities where they are currently based. TCS plans to make a significant investment in the region, most notably by establishing its new North American insurance hub for business operations in Cedar Rapids, Iowa. The company plans to hire local talent in Iowa, set up relationships with educational institutions, and help employees with professional development to gain digital skills and fluency.

Commenting on the deal, Transamerica president and CEO Mark Mullin said, "TCS was carefully selected because of their significant, ongoing investments in technology and their expertise in the insurance and annuity industry." TCS CEO Rajesh Gopinathan added, "We have invested heavily in our insurance digital platform, TCS BaNCS, and our extensive US capabilities, and are proud to partner with Transamerica in its ongoing transformation and welcome the transitioning employees to promising new careers at TCS."As part of the deal with Transamerica, TCS BaNCS (the IT major's core banking solution) will also be deployed. According to TCS, this digital platform has been in the European market for more than a decade, with more than 17 million policies under administration. TCS has adapted the platform for the US market to meet its operational and regulatory needs.

"This agreement with Transamerica marks TCS' entry into a highly specialised US Insurance third-party administration market and will establish TCS BaNCS as a formidable digital platform for the US Insurance industry," said Suresh Muthuswami, president and global head, banking, financial services and insurance platforms at TCS. TCS has been at the forefront in bagging multi-billion dollar IT deals among Indian IT companies. In the past, it has bagged such deals from Citigroup and Friends Life.
Made-in-India electric cars from Mercedes-Benz soon as it bets big on EVs
Posted on 20th June 2018
German automaker, Mercedes-Benz is betting big on electric cars globally and also believes that electric cars will play a crucial role as India gets ready to adapt to future of mobility. A report on TOI confirmes that Mercedes-Benz has plans to manufacture electric cars from its plant in Chakan, Pune. The company has already confirmed that it will launch on BSVI compliant diesel engine cars and SUVs in India and now expect many a range of hybrid and electric cars from Mercedes-Benz in India soon.
---
India shelves Air India sale plan after failing to attract buyers – reports
Posted on 20th June 2018
India has shelved its sale of Air India after failing to attract buyers, local media quoted a government minister as saying – a decision that could exacerbate the carrier's financial woes and representing a setback for government efforts to cut debt. Civil Aviation Minister Suresh Prabhu said plans to privatise the carrier have been dropped for now due to factors such as the looming election and high oil prices, according to Times of India which cited news agency PTI.
---
Merger-bound Idea Cellular completes VoLTE expansion
Posted on 20th June 2018
Idea Cellular on Tuesday said it has completed the rollout of VoLTE services in all its 20 4G circles with the country's third largest telecom operator announcing the launch of VoLTE in five circles — Himachal Pradesh, Odisha, Assam, North East Service Area (NESA) and Jammu & Kashmir.

"With the completion of the last phase of VoLTE rollout, Idea is now the only operator to offer pan India integrated 2G, 3G, 4G and VoLTE services.
---
Former RBI Deputy Governor Rama Subramaniam Gandhi joins Paytm as Advisor
Posted on 20th June 2018
One97 Communications, which runs Paytm, has appointed former RBI Deputy Governor Rama Subramaniam Gandhi as an advisor. Gandhi will bring his years of knowledge and experience on payment systems, regulations, compliance and corporate governance, the company said in a statement. Gandhi was a member of the first Monetary Policy Committee.
---
Sensex opens in green, up 130 points in early trade
Posted on 20th June 2018
The BSE Sensex rebounded over 130 points in opening trade today, reversing its two-session losing streak on value-buying in select blue-chips amid a strengthening rupee.

Overseas, mixed trend at other Asian markets also influenced trading sentiments here. The rupee recovered from its nearly one-month low by strengthening 32 paise to 68.06 against the US dollar in early trade today. The 30-share BSE index was trading higher by 130.41 points, or 0.37%, to 35,417.15 in early trade today.
---
Be the first person to write a business review for Multi-year contract: TCS wins $2-billion US insurer order