Madagascar cyclone kills 29, displaces thousands
Posted on 9th January 2018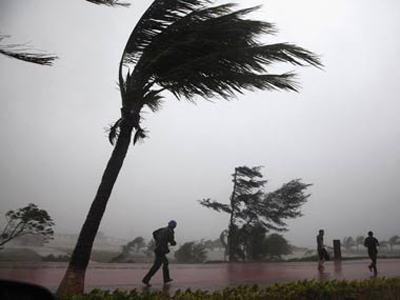 A cyclone that hit eastern Madagascar over the weekend killed at least 29 people and injured three others while two people were reported missing, authorities said on Monday.

Tropical Cyclone Ava passed through Madagascar on Friday and Saturday, hitting mostly the eastern coast of the island with wind speeds of between 140-190 kph (87-119 mph).

"The provisional report of cyclone Ava hitting Madagascar, (shows) 29 people were killed," Melisa Venance, communications officer of the National Office of Risk and Disaster Management, said.

The administrative region of Haute Matsiatra, located 400 km (250 miles) south of Antananarivo, said that among those killed were eight people from a family who had been at a funeral vigil on Sunday when their house was hit by a landslide.

"The bodies were searched for all night, and the corpses of eight people, including an 11-month-old baby, and the body of the deceased were found under rubble on Monday morning," the post said.

The National Office of Risk and Disaster Management had earlier on Monday put the dead at at least six, and that more than 13,000 people were displaced by the cyclone, while more than 16,000 pupils had classes suspended until Thursday, due to flooding and risk of landslides.

In March 2017, Cyclone Enawo struck Madagascar, killing at least 78 people on its vanilla-producing northeastern coast.

Enawo damaged around 30 percent of the crop in the world's biggest producer, which accounts for nearly half of the world's crop.

But Georges Geeraerts, the president of the Group of the Vanilla exporters, told Reuters the cyclone Ava had not touched vanilla-producing areas and there had been "no impact" on production.
&nbsp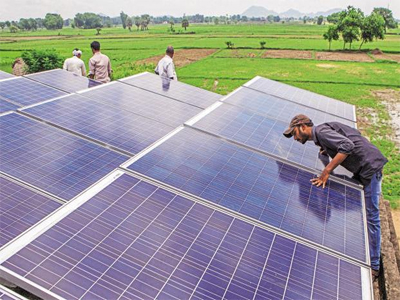 New Delhi: The government will set up a $350 million solar development fund for financing solar projects, New and Renewable Energy and Power Minister Raj Kumar Singh said on Thursday.
Over the years, the minister said, renewable energy has become cheaper and is set to replace conventional energy, which is a healthy development.
---
&nbsp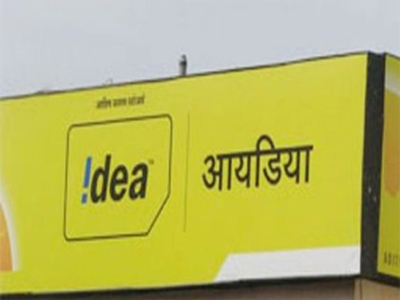 Idea Cellular has announced its new 'Magic Cashback Offer' that will get users a cashback of up to Rs 3,300 on the purchase of Rs 398 pack or higher. Idea's Magic Cashback offer will take on Jio offer, which was refreshed earlier this week, to offer 'More than 100 percent cashback' on the same recharge value of Rs 398 or higher. Although, Idea's new offer has the same benefits as the ones given by Reliance Jio earlier.
---
&nbsp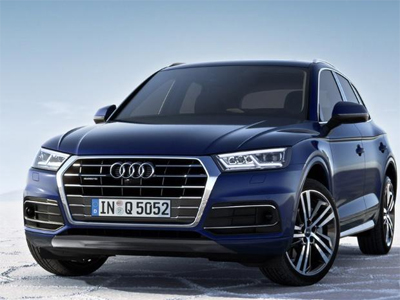 ---
&nbsp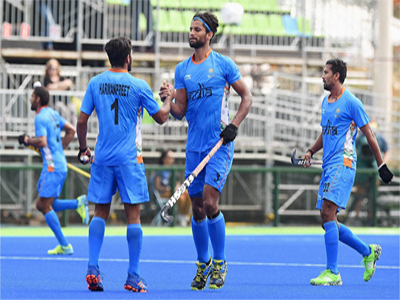 NEW DELHI: The Indian men's hockey team put on a fighting performance but it wasn't enough for them to prevent a 0-2 against Belgium in the third match of the Four Nations Hockey Tournament in Tauranga on Thursday. Arthur De Sloover and Victor Wegnez scored in the eighth and 34th minute respectively to help Belgium win and overcome the 4-5 loss suffered at the hands of New Zealand on Wednesday.
---
&nbsp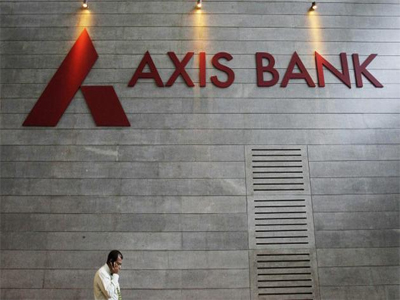 Axis Bank, the country's third largest private sector lender, hiked its lending rates on Wednesday by a marginal 5 basis points (100bps = 1 percentage point). The bank informed the stock exchanges that it has increased its benchmark marginal cost of lending rate (MCLR) by 5 basis points across all tenures with effect from January 18. The one-year MCLR, at which rate its home loans and other important products are priced, will now stand at 8.30%, the bank said.
---
Be the first person to write a business review for Madagascar cyclone kills 29, displaces thousands