Chidambaram slams govt on GDP forecast, says 'worst fears have come true'
Posted on 6th January 2018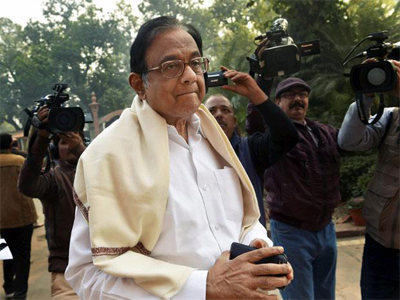 Senior Congress leader P Chidambaram on Saturday hit out at the government over lower growth estimates for the current fiscal, saying the worst fears of an imminent economic slowdown have come true.

There is a decline in new projects and fresh investment, Chidambaram claimed in a statement.


The informal sector is reeling under the ill effects of demonetisation. Job creation is abysmal, exports are plunging, and manufacturing sector growth has slowed down. The agriculture sector has been hit hard and rural despair is abundant, he claimed.

Job creation remained the "single biggest failure" of the BJP government. The bank credit growth was extremely sluggish and it did not bode well for the economy, he said.

"The worst fears of an imminent economic slowdown have come true. The Modi governments tall claims of India growing at a robust growth rate have evaporated into thin air," Chidambaram said.

"No amount of sugar coating, false bravado and rhetoric along with headlines management can conceal the stark reality. Our fears and warnings have proved true," the Congress leader said.

He said the recent social discontent could be a "direct manifestation of this economic slowdown, which the government was conveniently hiding".

It was the time the government stopped making tall claims and did some solid work, he said.

Citing government data, the former finance minister said the GDP growth rate was 8 per cent in 2015-16, 7.1 per cent in 2016-17. It is estimated at 6.5 per cent in 2017-18, "which proves there is a slowdown".

A decline in economic activity and growth meant loss of millions of jobs, he said.

While the GDP growth is estimated at 6.5 per cent during 2017-18 as compared to 7.1 per cent in 2016-17, the anticipated growth of real GVA at basic prices in 2017-18 is 6.1 per cent as against 6.6 per cent in 2016-17, he said.

Retail inflation soared to a 15-month high of 4.88 per cent in November and industrial output hit a three-month low of 2.2 per cent in October, he pointed out.

"The investment picture remains bleak... The manufacturing sector has seen the sharpest fall and fiscal deficit is likely to overshoot the budget estimates of 3.2 per cent of GDP," the Congress leader said.
&nbsp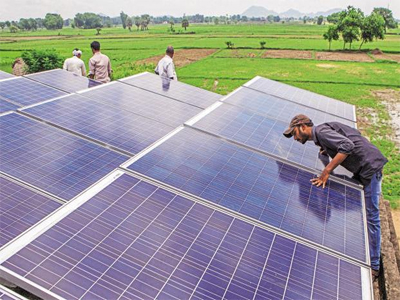 New Delhi: The government will set up a $350 million solar development fund for financing solar projects, New and Renewable Energy and Power Minister Raj Kumar Singh said on Thursday.
Over the years, the minister said, renewable energy has become cheaper and is set to replace conventional energy, which is a healthy development.
---
&nbsp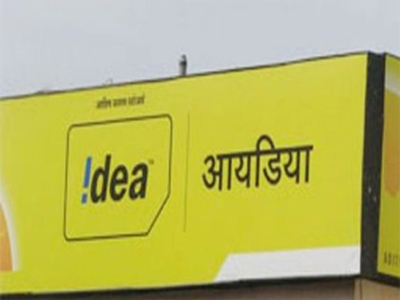 Idea Cellular has announced its new 'Magic Cashback Offer' that will get users a cashback of up to Rs 3,300 on the purchase of Rs 398 pack or higher. Idea's Magic Cashback offer will take on Jio offer, which was refreshed earlier this week, to offer 'More than 100 percent cashback' on the same recharge value of Rs 398 or higher. Although, Idea's new offer has the same benefits as the ones given by Reliance Jio earlier.
---
&nbsp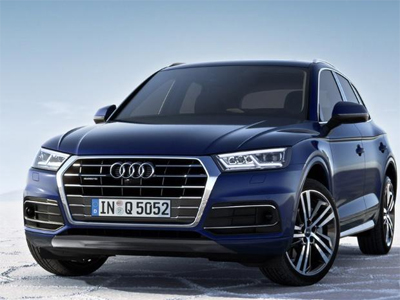 ---
&nbsp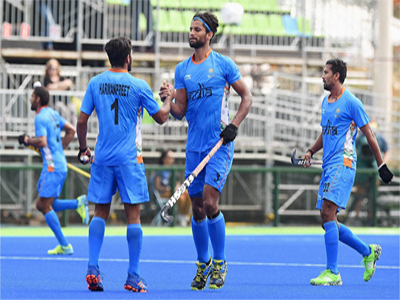 NEW DELHI: The Indian men's hockey team put on a fighting performance but it wasn't enough for them to prevent a 0-2 against Belgium in the third match of the Four Nations Hockey Tournament in Tauranga on Thursday. Arthur De Sloover and Victor Wegnez scored in the eighth and 34th minute respectively to help Belgium win and overcome the 4-5 loss suffered at the hands of New Zealand on Wednesday.
---
&nbsp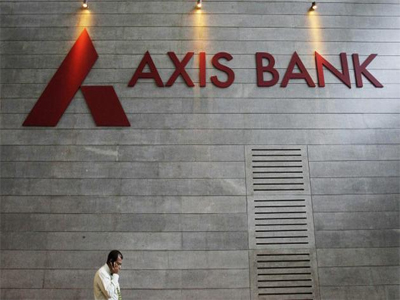 Axis Bank, the country's third largest private sector lender, hiked its lending rates on Wednesday by a marginal 5 basis points (100bps = 1 percentage point). The bank informed the stock exchanges that it has increased its benchmark marginal cost of lending rate (MCLR) by 5 basis points across all tenures with effect from January 18. The one-year MCLR, at which rate its home loans and other important products are priced, will now stand at 8.30%, the bank said.
---
Be the first person to write a business review for Chidambaram slams govt on GDP forecast, says 'worst fears have come true'