Microsoft issues patch for bug in Windows Malware Protection Engine
Posted on 9th December 2017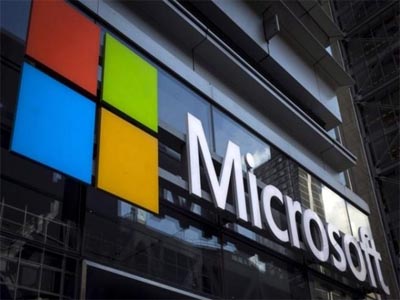 Microsoft has released a security patch to fix a flaw in its Windows Malware Protection Engine that, if left untreated, can exploit a memory corruption error in the malware scanning tool and hack your system. The bug in Malware Protection Engine was discovered by the UK's National Cyber Security Centre. The vulnerability (CVE-2017-11937) can affect systems running Windows 7, 8.1, 10 and Server 2016. A similar flaw was found by Tavis Ormandy, security researcher for Google's Project Zero, in June this year. "According to Microsoft, the vulnerability can be triggered when the Malware Protection Engine scans a downloaded file to check for threats," The registrar reported. In many systems, this happens automatically for all new files. Microsoft recommends all uses to immediately install the new security patch. "There are many ways that an attacker could place a specially crafted file in a location that is scanned by the Microsoft Malware Protection Engine. For example, an attacker could use a website to deliver a specially crafted file to the victim's system that is scanned when the website is viewed by the user," the company said in its advisory FAQ.

An attacker could also deliver a specially crafted file via an email message or in an Instant Messenger message that is scanned when the file is opened. "In addition, an attacker could take advantage of websites that accept or host user-provided content, to upload a specially crafted file to a shared location that is scanned by the Malware Protection Engine running on the hosting server," Microsoft noted.
Facebook brings India on par with Menlo Park
Posted on 17th January 2019
Mumbai: Facebook, in a major overhaul of business structure, has carved out India as a separate region with a six-member board that will be treated on a par with the one at its Menlo Park headquarters in the US.

The India board will also be the first such for Facebook in any of its markets outside of the US. The local office will also report directly to Menlo Park and will no longer be part of Facebook's Asia Pacific operations.
---
Larsen & Toubro Infotech acquires Ruletronics for $7.48 million
Posted on 17th January 2019
IT midcap and digital solutions company Larsen & Toubro Infotech (LTI) announced the acquisition of Ruletronics, a pure-play Pega consulting and implementation company with offices in the UK, USA, and India for $7.48 million.

The acquisition will strengthen LTI's rapidly growing digital business with a suite of capabilities in Pega implementation space around establishing BPM Roadmap & Strategy, Customer Services, RPA and Decisioning.
---
Axis Bank hits record high; rallies 12% in two weeks
Posted on 8th January 2019
Shares of Axis Bank hit a record high of Rs 679 per share, up 2 per cent on the BSE, on expectations of a strong recovery in earnings, due to lower provisioning. The stock surpassed its previous high of Rs 677 recorded on September 10, 2018, in intra-day trade.

In the past two weeks, Axis Bank has outperformed the market by surging 12 per cent, as compared to a 3 per cent rise in the S&P BSE Sensex.
---
BHEL to set up electric vehicle charging stations on Delhi-Chandigarh highway
Posted on 17th January 2019
New Delhi: State-owned Bharat Heavy Electricals Ltd (BHEL) on Thursday said it will set up a network of solar-based electric vehicle chargers (SEVC) on the Delhi-Chandigarh highway.

"The establishment of EV chargers at regular intervals over the entire 250 km stretch between Delhi and Chandigarh would allay range-anxiety among the electric vehicle users and bolster their confidence for inter-city travel," the company said in a statement.
---
Amazon lists over 1,000 job openings in Hyderabad, Bangalore despite new e-commerce rules
Posted on 17th January 2019
New Delhi: Undeterred by India's revised e-commerce policy that kicks off from next month, Amazon has not stopped hiring engineers and managers in India. An analysis of job listings on Amazon shows the e-commerce giant has more than 1,400 vacancies in India. In Bangalore and Hyderabad, there are over 1,000 open positions with software engineers being the most in demand.
---
Be the first person to write a business review for Microsoft issues patch for bug in Windows Malware Protection Engine