Microsoft issues patch for bug in Windows Malware Protection Engine
Posted on 9th December 2017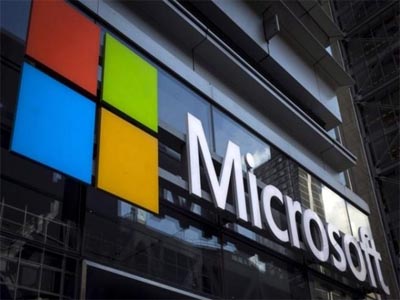 Microsoft has released a security patch to fix a flaw in its Windows Malware Protection Engine that, if left untreated, can exploit a memory corruption error in the malware scanning tool and hack your system. The bug in Malware Protection Engine was discovered by the UK's National Cyber Security Centre. The vulnerability (CVE-2017-11937) can affect systems running Windows 7, 8.1, 10 and Server 2016. A similar flaw was found by Tavis Ormandy, security researcher for Google's Project Zero, in June this year. "According to Microsoft, the vulnerability can be triggered when the Malware Protection Engine scans a downloaded file to check for threats," The registrar reported. In many systems, this happens automatically for all new files. Microsoft recommends all uses to immediately install the new security patch. "There are many ways that an attacker could place a specially crafted file in a location that is scanned by the Microsoft Malware Protection Engine. For example, an attacker could use a website to deliver a specially crafted file to the victim's system that is scanned when the website is viewed by the user," the company said in its advisory FAQ.

An attacker could also deliver a specially crafted file via an email message or in an Instant Messenger message that is scanned when the file is opened. "In addition, an attacker could take advantage of websites that accept or host user-provided content, to upload a specially crafted file to a shared location that is scanned by the Malware Protection Engine running on the hosting server," Microsoft noted.
Rs 15,000 crore in 5 days: Amazon, Flipkart clock record numbers during festive sales
Posted on 16th October 2018
Diwali has come early for e-tailers like Amazon and Flipkart whose Great Indian Festival and Big Billion Days Sales got over recently. With the 5-day long sale fst, both Amazon and Flipkart have amassed a whopping Rs 15,000 crore.

RedSeer Consulting in its report said e-tailers had a better sales performance over the five festive days from October 9-14, generating about Rs 15,000 crore (around USD 2 billion) in sales.
---
---
RIL may buy controlling stakes in Hathway, DEN Networks; stocks rally
Posted on 16th October 2018
Shares of Hathway Cable and DEN Networks rallied up to 8 per cent in opening deals on Tuesday on reports that Mukesh Ambani led-Reliance Industries may soon buy controlling stakes in two of India's largest cable TV and broadband service providers, Hathway Cable & Datacom, and DEN Networks, as it seeks to ramp up coverage of its ambitious high-speed broadband network.
---
TCS to offer 40% more jobs to new techies via its National Qualifier Test
Posted on 16th October 2018
Tata Consultancy Services (TCS) will offer 40 per cent more jobs to fresh engineering graduates during the ongoing campus placements this year, compared to last year. Stronger demand across key sectors and geographies for the company's services had prompted this decision.

The Mumbai-headquartered company said it would make offers to 28,000 candidates, who are being selected through a National Qualifier Test. This selection process has been introduced this year.
---
Employees urge Microsoft not to bid for US military project: Report
Posted on 15th October 2018
Following Google's exit from a controversial US military Cloud project, an open letter claiming to be from an unspecified number of Microsoft employees has urged the tech giant to also back out of the military project.

Potentially worth up to $10 billion, "Joint Enterprise Defense Infrastructure (JEDI)" is a Cloud computing contract aimed to bring the entire military under the envelope of a single Cloud provider.
---
Be the first person to write a business review for Microsoft issues patch for bug in Windows Malware Protection Engine