Reliance Industries eyes selling US shale assets, but only at fair valuation
Posted on 18th October 2017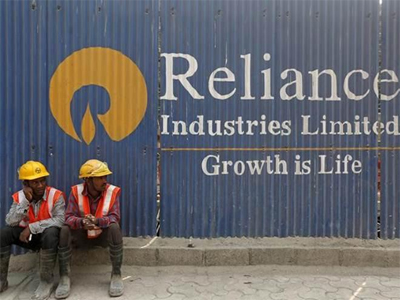 Reliance Industries may look at exiting its US shale assets, provided it gets fair value similar to Carrizo asset sold earlier this month, even as the company faces the challenges of low price environment.

Reliance Industries may look at exiting its US shale assets, provided it gets fair value similar to Carrizo asset sold earlier this month, even as the company faces the challenges of low price environment. V Srikanth, joint CFO of RIL, said there is no direct answer to the current price environment both in domestic and the shale assets. The response to this low price environment is to stay focused on capex, try to squeeze every operational efficiency one can and if there are opportunities like in Carrizo the company is open to sell the assets. "If someone were to make us an offer which is attractive we will definitely evaluate our other assets as well," Srikanth said. Revenues from the US shale assets have continuously fallen since it started operations in calendar year 2013. Revenues have dropped from Rs 4,816 crore in 2013 to Rs 2,404 crore in 2016.

While in the first half of 2017, the total revenue from shale operations stood at Rs 1,349 crore with a negative earnings before interest and taxes (EBIT) margin of 23%. In the second quarter of calendar year 2017 shale revenue was down 18.1% year-on-year to Rs 607 crore, while segment EBIT was (-171 crore) compared with (-512 crore). EBIT margin was (-28.2%) compared with (-81.8%) in the same quarter of 2016.

RIL has invested close to $9 billion on three shale assets in US since 2010 and after the sale of Carizzo asset Marcellus shale in Northeastern and Central Pennsylvania for $126 million against an investment of $392 million, RIL remains invested in the Marcellus shale play via its non-operated position with Chevron in southwestern Pennsylvania, and in the Eagle Ford via its non-operated position with Pioneer in Texas. Production at Chevron and Carrizo joint ventures were lower in Q2 2017 by 6% and 13% respectively. Overall Reliance's share of production was lower by 3% sequentially at 33.5 billion cubic feet of oil equivalent. Capital expenditure for the quarter at about $63 million is comparable to same levels as in previous quarter.
Maruti to roll out new entry-level car in 2020
Posted on 17th July 2018
New Delhi: Maruti Suzuki India Ltd, the seller of every second car in the country, plans to introduce its first entry-level car in India in more than two decades, as a revival in rural consumption is expected to boost demand for such vehicles.

The made-in-India car, code-named Y1K, is in the development stage at the company's newly built research and development facility in Rohtak, said two people with direct knowledge of the matter.
---
Sensex rises over 100 points after sharp fall in crude prices; OMC stocks rally
Posted on 17th July 2018
The BSE Sensex recovered over 107 points to 36,431.17 in early trade on Tuesday on fresh buying by investors after a sharp drop on global crude oil prices and a strengthening rupee.

The 30-share index, which had lost 224.64 points in the previous two sessions, rebounded 107.40 points, or 0.30%, to 36,431.17 with stocks of oil & gas, FMCG, infrastructure, PSU, banking, consumer durables and auto sectors rising by up to 1.69%.
---
Akshay Kumar beats Salman Khan in Forbes list of 100 highest-paid entertainers
Posted on 17th July 2018
Bollywood actors Akshay Kumar and Salman Khan are among the world's 100 highest-paid entertainers, according to a Forbes list topped by American boxer Floyd Mayweather. Akshay is ranked 76th on the Forbes list of the World's Highest Paid Celebrities 2018 while Salman is on the 82nd spot.
---
Analyst corner: Maintain 'add' on Infosys with target price of Rs 1,405
Posted on 17th July 2018
Infosys reported a broadly in-line Q1FY19 on both revenues and margins. Revenue decline in the financial services vertical of 0.2% QoQ in CC terms and high attrition of 23% on a Quarterly Annualized (QA) basis were the key negatives. However, 8% QoQ growth in CC terms in digital revenues, $1.12bn of deal TCV (vs $905mn in Q4FY18) and addition of 4 clients in the >$100 mn revenue bucket were the key positive highlights.
---
FSSAI nudges food firms to disclose accurate nutrition value
Posted on 17th July 2018
Food Safety and Standards Authority of India (FSSAI) has recently launched the Eat Right Movement in a bid to encourage food companies to make accurate disclosures of the nutritional values or calorific value of foods. Additionally, the movement also aims to make consumers aware of the salt, sugar and sodium levels or fat content in the products they purchase or foods they consume.
---
Be the first person to write a business review for Reliance Industries eyes selling US shale assets, but only at fair valuation