Reliance Industries eyes selling US shale assets, but only at fair valuation
Posted on 18th October 2017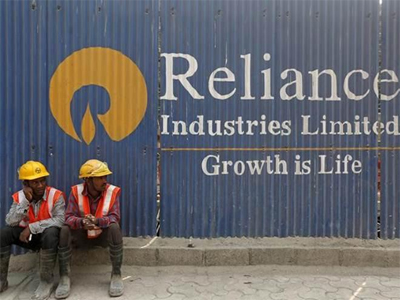 Reliance Industries may look at exiting its US shale assets, provided it gets fair value similar to Carrizo asset sold earlier this month, even as the company faces the challenges of low price environment.

Reliance Industries may look at exiting its US shale assets, provided it gets fair value similar to Carrizo asset sold earlier this month, even as the company faces the challenges of low price environment. V Srikanth, joint CFO of RIL, said there is no direct answer to the current price environment both in domestic and the shale assets. The response to this low price environment is to stay focused on capex, try to squeeze every operational efficiency one can and if there are opportunities like in Carrizo the company is open to sell the assets. "If someone were to make us an offer which is attractive we will definitely evaluate our other assets as well," Srikanth said. Revenues from the US shale assets have continuously fallen since it started operations in calendar year 2013. Revenues have dropped from Rs 4,816 crore in 2013 to Rs 2,404 crore in 2016.

While in the first half of 2017, the total revenue from shale operations stood at Rs 1,349 crore with a negative earnings before interest and taxes (EBIT) margin of 23%. In the second quarter of calendar year 2017 shale revenue was down 18.1% year-on-year to Rs 607 crore, while segment EBIT was (-171 crore) compared with (-512 crore). EBIT margin was (-28.2%) compared with (-81.8%) in the same quarter of 2016.

RIL has invested close to $9 billion on three shale assets in US since 2010 and after the sale of Carizzo asset Marcellus shale in Northeastern and Central Pennsylvania for $126 million against an investment of $392 million, RIL remains invested in the Marcellus shale play via its non-operated position with Chevron in southwestern Pennsylvania, and in the Eagle Ford via its non-operated position with Pioneer in Texas. Production at Chevron and Carrizo joint ventures were lower in Q2 2017 by 6% and 13% respectively. Overall Reliance's share of production was lower by 3% sequentially at 33.5 billion cubic feet of oil equivalent. Capital expenditure for the quarter at about $63 million is comparable to same levels as in previous quarter.
Audit clears Facebook despite Cambridge Analytica leaks
Posted on 21st April 2018
An audit of Facebook's privacy practices for the Federal Trade Commission found no problems even though the company knew at the time that a data-mining firm improperly obtained private data from millions of users — raising questions about the usefulness of such audits. Facebook agreed to outside audits every two years as part of a 2011 settlement with the FTC over its privacy practices.
---
HDFC Bank Q4 net profit rises 20% to Rs4,799 crore
Posted on 21st April 2018
Mumbai: HDFC Bank Ltd on Saturday said its fourth quarter net profit rose 20.28% on the back of higher net interest income and other income.

The bank posted a net profit Rs4,799.28 crore for the three months ended 31 March compared to Rs3,990.09 crore in the year-ago period. Profit was lower than Rs4,858.9 crore estimated by a Bloomberg poll of 22 analysts.
---
---
NORTH KOREA SUSPENDS NUCLEAR, MISSILE TESTS
Posted on 21st April 2018
North Korea on Saturday announced its suspension of all missile tests and shutting down of nuclear test site, saying its quest for nuclear arms was "complete" and it "no longer needed" to test its weapons capability.

"Under the proven condition of complete nuclear weapons, we no longer need any nuclear tests, mid-range and intercontinental ballistic rocket tests, and that the nuclear test site in northern area has also completed its mission," North Korean leader Kim Jong-un was quoted as saying by the state-run KCNA news agency.
---
PNB impounds passports of 150 wilful defaulters
Posted on 21st April 2018
NEW DELHI: Punjab National Bank (PNB), the country's second-largest public sector lender + , has impounded passports of 150 wilful loan defaulters apart from lodging 37 FIRs against those who are not repaying loans as part of its recovery drive.

"The bank has already declared 1,084 wilful defaulters and published photos of 260 such defaulters in newspapers," the bank said in a statement.
---
Be the first person to write a business review for Reliance Industries eyes selling US shale assets, but only at fair valuation